Happy School Counselors' Week, Mrs. Ryals! We appreciate all you do each day to support our little Dragons! 🖤💛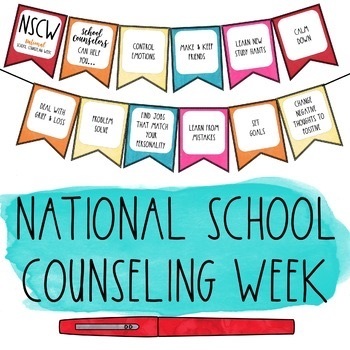 Congratulations to our Parkview 2021-2022 Yearbook cover winners! Front cover: Kensington McClure Back cover: Zander Bickford Excellent job! 🖤💛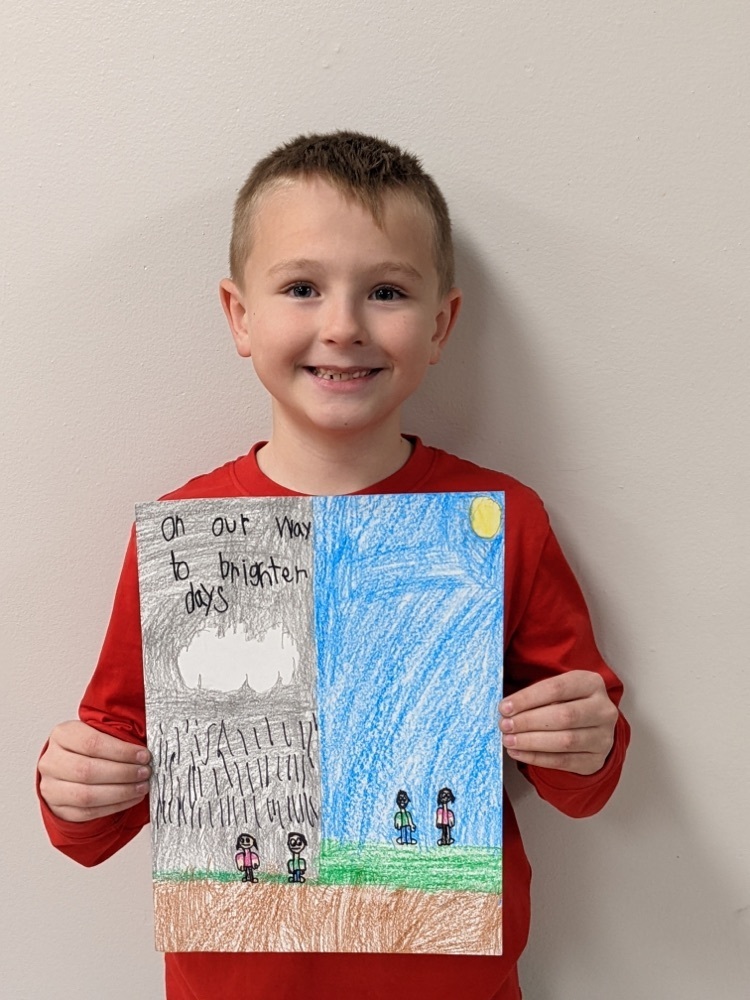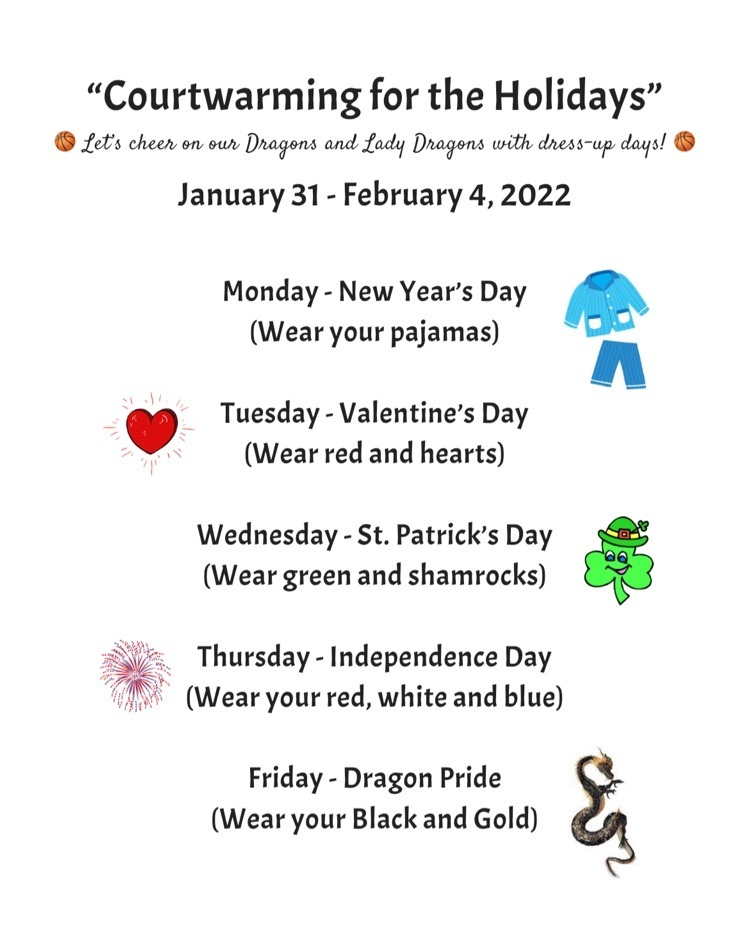 Valentine Parties will be here before we know it! Teachers will be reaching out soon to those who volunteered to send treats and supplies. ❤️
Who has the most Chiefs spirit? We do! ❤️🏈💛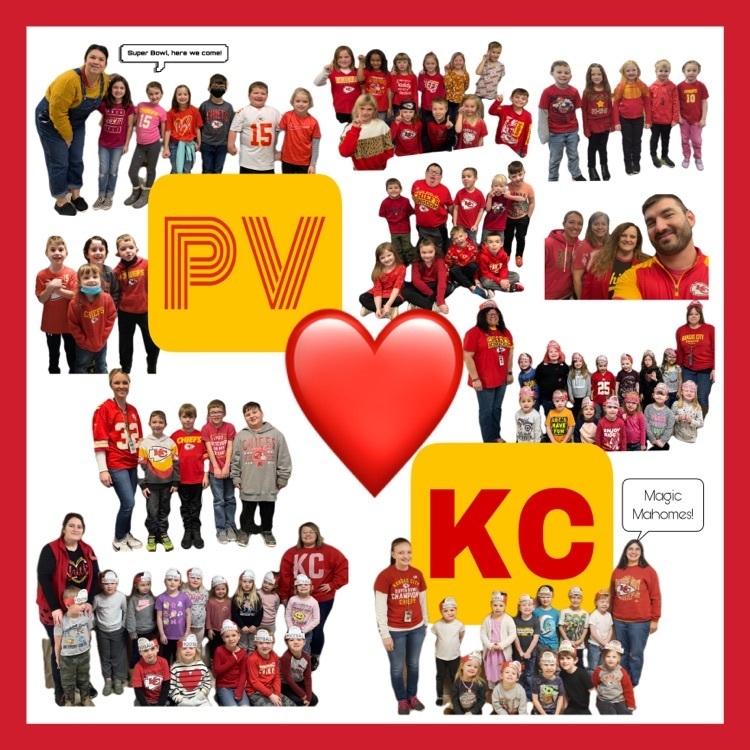 Parkview Elementary is the home of Preschool and grades K-2 in the Cameron R-1 School District. Please complete this form if your child will be five years old prior to August 1, 2022, and you are planning to send him/her to Kindergarten at Parkview during the 2022-2023 school year. The information obtained in this form is vital as it helps us prepare for the upcoming year to ensure we have enough teachers, resources, furniture, and supplies. It also provides us with your contact information so we can send you official enrollment forms, information about Summer School, Open House, etc. Kindergarten Roundup will be held on Thursday, March 10th. Students currently enrolled in Parkview Preschool will be screened during the regular school day and will not attend Roundup. All other families completing this form will be contacted by the school in February to schedule a screening appointment. If you have questions, please call Angie Ormsby, Principal, at 816-882-1051. Thank you!
https://forms.gle/2xwctfgkMvfJmvKw9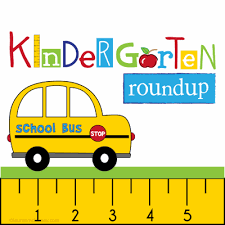 PV Tribe, tomorrow is Red Friday! Please help us cheer the Chiefs on to another playoff victory by wearing red tomorrow! 💛🏈❤️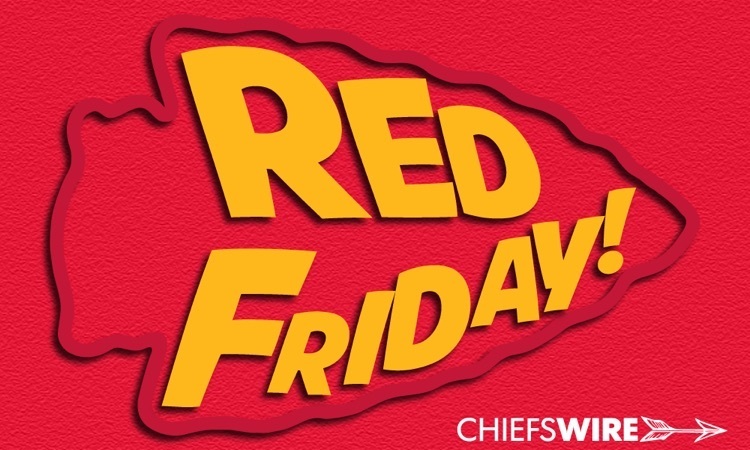 Bitter cold temperatures are here! Please take extra time to bundle your babies up to ensure their safety. Car rider drop-off door service at PV will end promptly at 7:45 am, our school's start time. To utilize this convenience, please arrive prior to 7:45 am. We need to ensure staff safety in bitter cold temperatures as well. If arriving after 7:45 am, you will need to park and sign your child in inside the office. Stay warm in your car by arriving on time! 😉🥶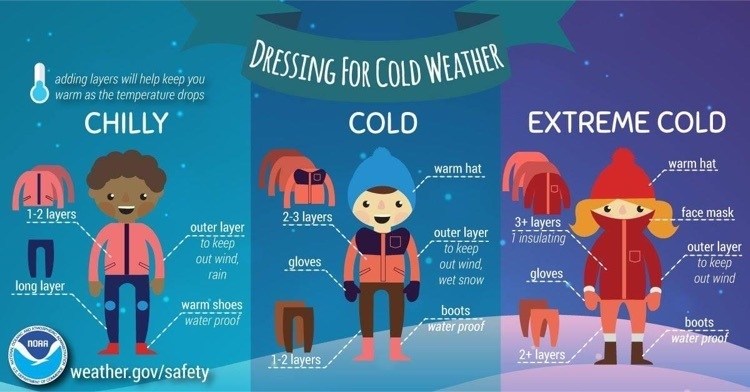 Parkview's group picture day will be Thursday, January 20th. Individual pictures are an option on this day as well, but there are no retakes for this photo session. Order forms will be sent home tomorrow! 🤩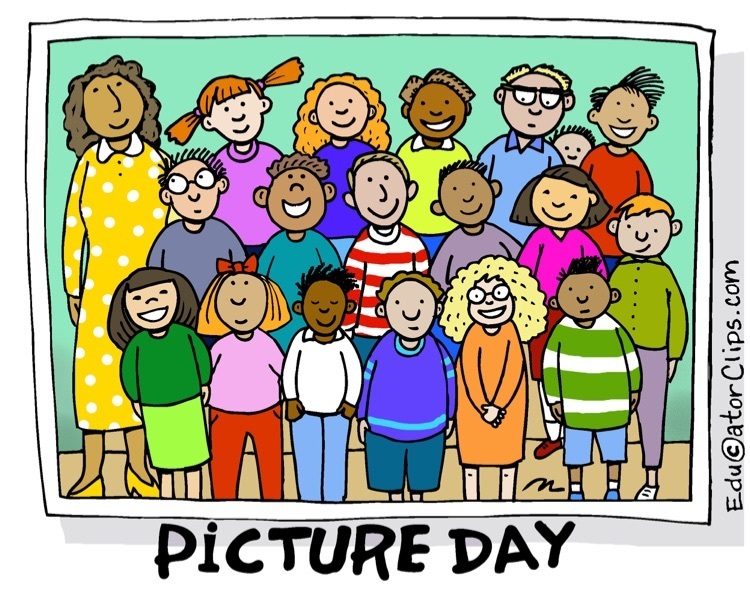 Is your child struggling to potty train or having frequent bathroom accidents? We can help! Join us in Parkview's library this Thursday night from 5:30-6:30 pm for a presentation by Dr. Laura Harbison. Let's all work together to help our children reach this important stage of development! Everyone is welcome! We look forward to seeing you Thursday!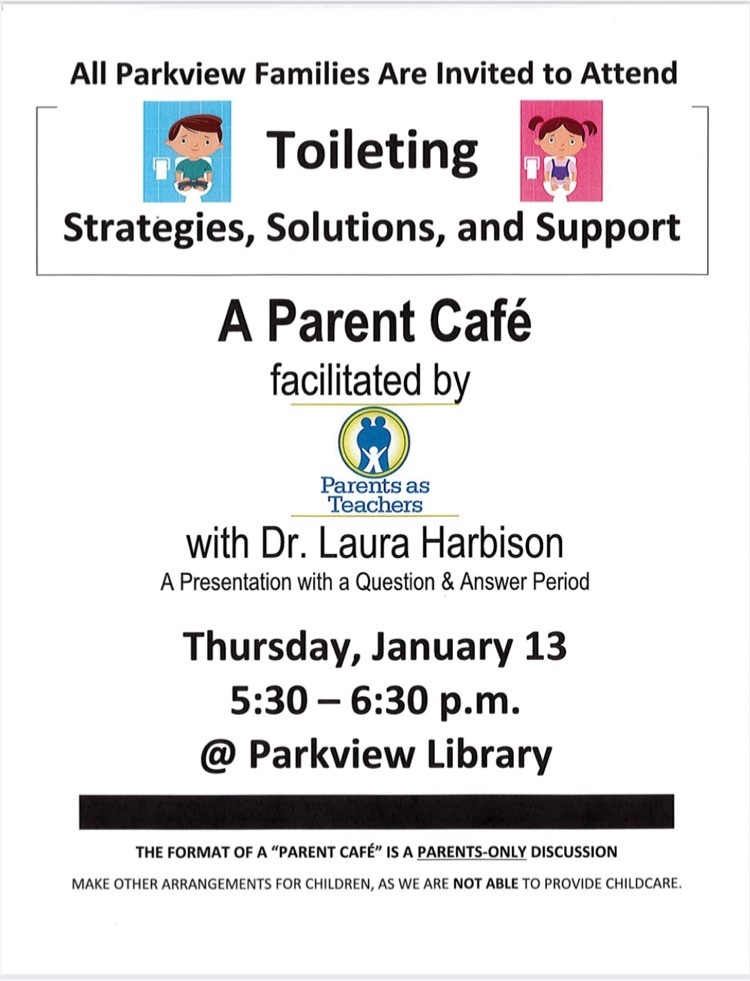 PV's January Menus… 🍕🌭🥪🌮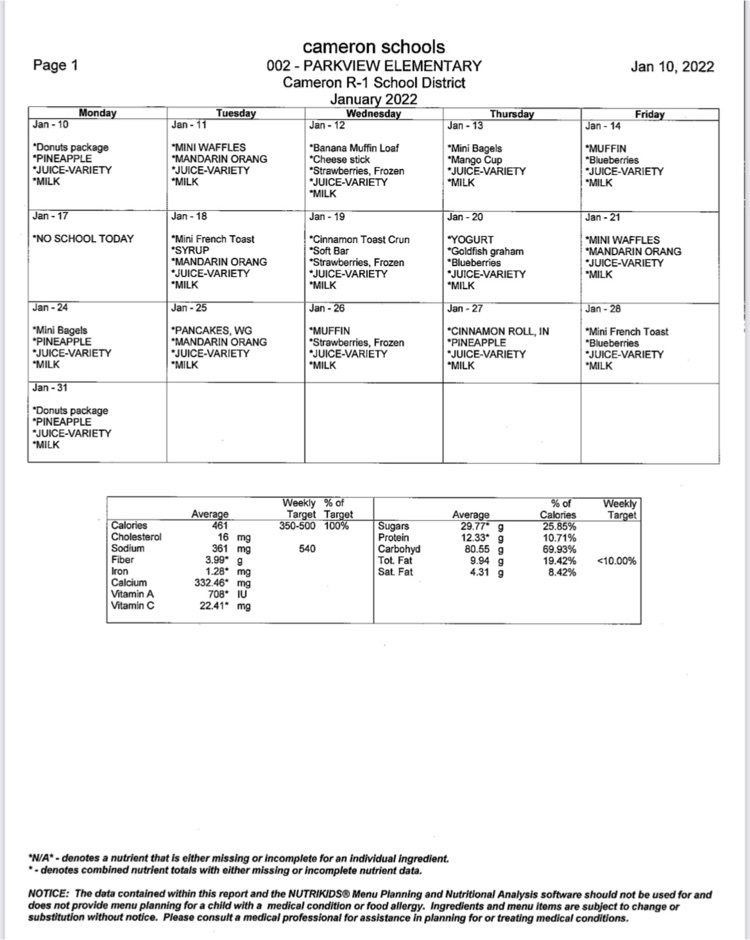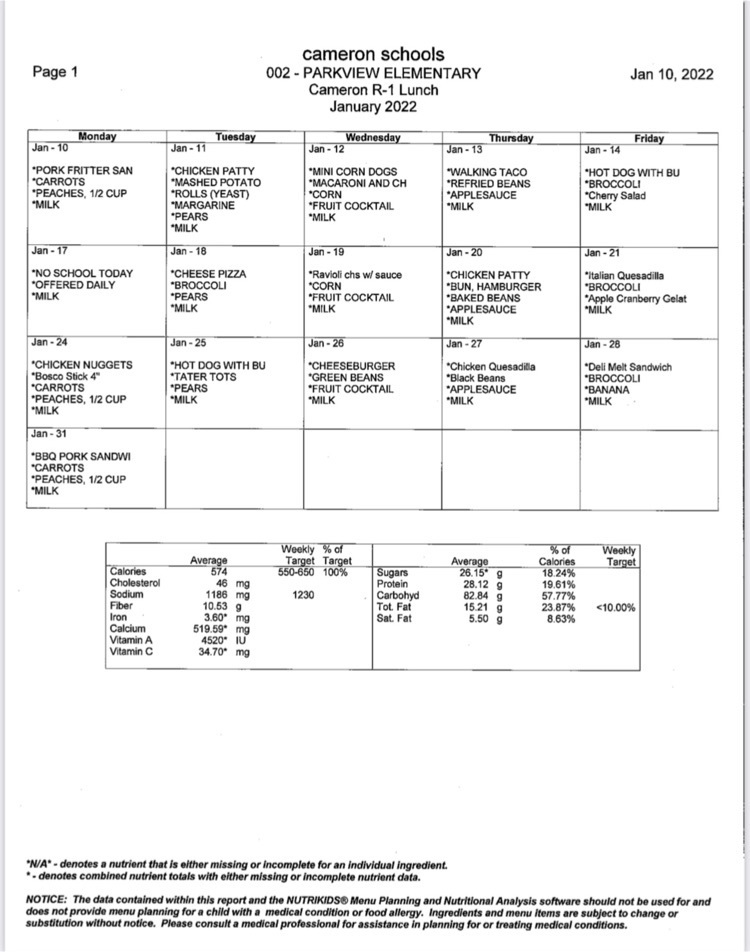 Parkview students will resume classes on Monday, January 10th. Students, enjoy your last week of break! Until then, keep busy cozying up with a good book! 😉📚❄️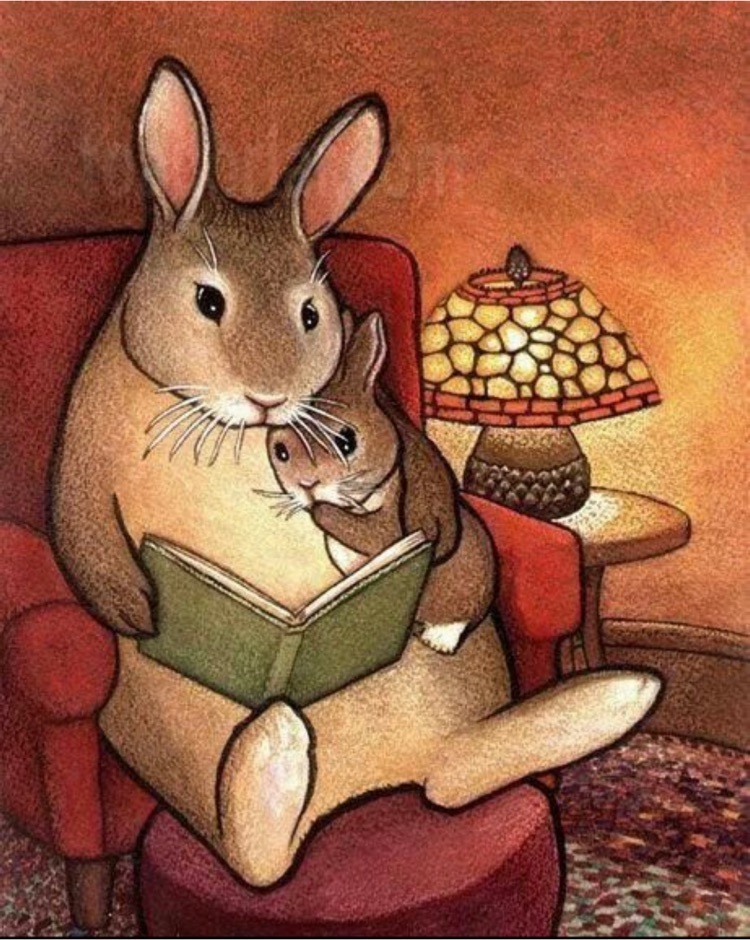 Parkview would like to extend a huge thank you to Austin Martin, representing Boy Scout Troop 87, for making our gazebo handicap-accessible! He also added flower boxes! We appreciate your hard work and thoughtfulness, Austin!
Parkview's music concerts kick off tonight with 2nd grade! Keep in mind that COVID numbers are on the rise in our community and school. Parkview is currently Level Green and we hope to stay that way. Please stay at home if you are not feeling well. Masks are recommended but not required. 2nd grade - Thursday, Dec. 2nd 6 pm - Bartlett, White, & Slatten; 7 pm - Smith, Mazer, & Adams 1st Grade - Monday, Dec. 6th 6 pm - Plummer, Flanders, Proctor 7 pm - Holmes, Shipley, Floyd Kindergarten - Thursday, Dec. 9th 6 pm - Feiden, Francis, Jolley, Neeley 7 pm - Howk, Schmidt, McBroom Preschool - Monday, Dec. 20th 6 pm - Miller, Morgan, Claussen 7 pm - Lind, Lasiter, Reno
We are leaving November with gratitude for this group of Bucket Fillers! These students have worked very hard to be friendly, reliable, and kind Dragons! Congratulations! 🥰🎉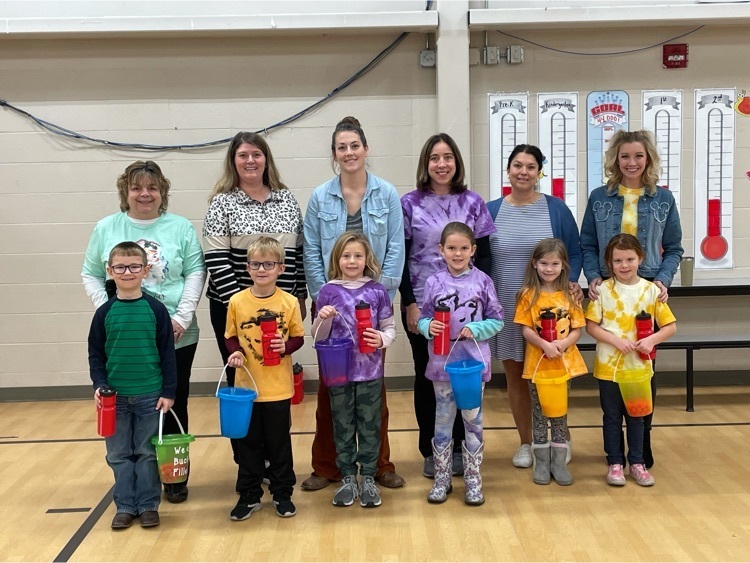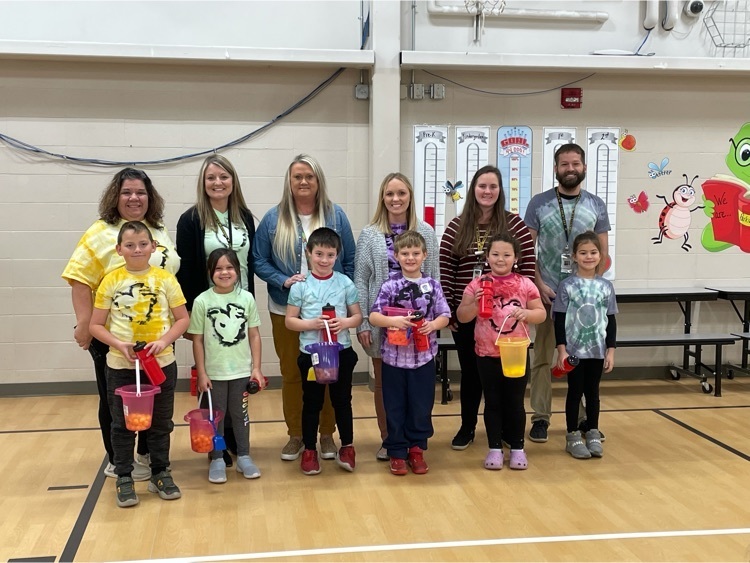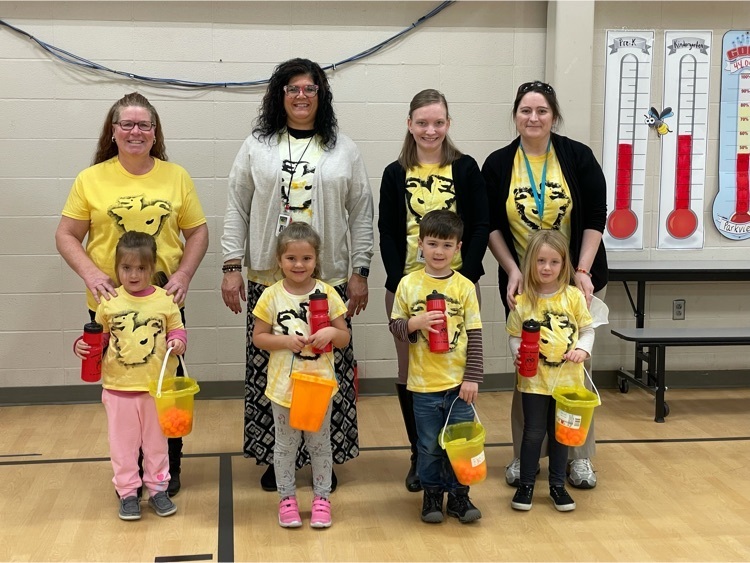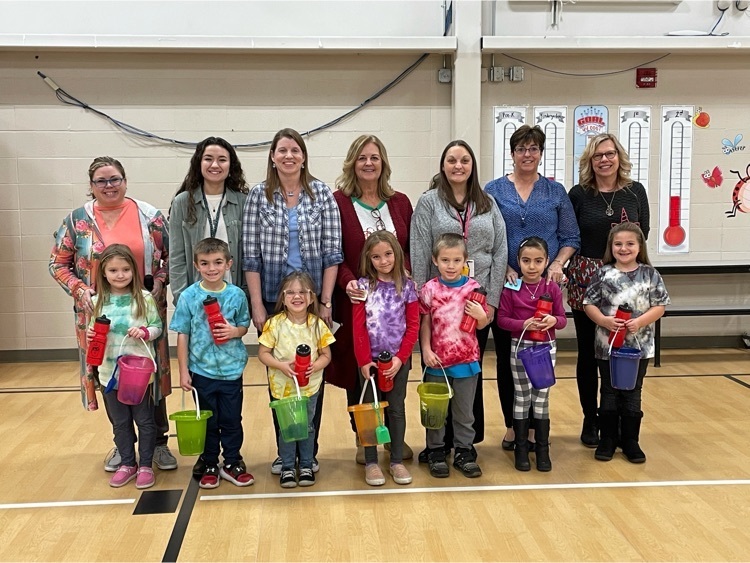 Parkview Families, thank you for your support again this year! Just a reminder that school will be in session Monday and Tuesday only this week. We wish you and yours a very happy Thanksgiving! 🍂🦃🍁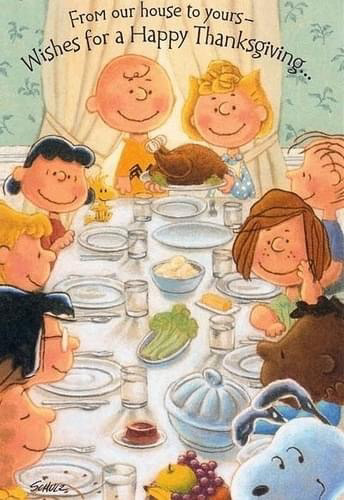 Please review Parkview Elementary's winter music concert schedule. Please call us at 816-882-1051 with questions. Thank you!