Parkview will have an early dismissal tomorrow, 9/20/19, for Homecoming. Early buses will dismiss at 12:05, car riders will dismiss at 12:10, and regular buses will dismiss at 12:15. We hope you are able to attend our Homecoming parade at 1:30 pm! Go Dragons!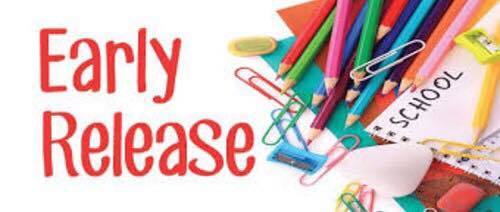 Homecoming Dress-up Days will be September 16-20. Go Dragons!!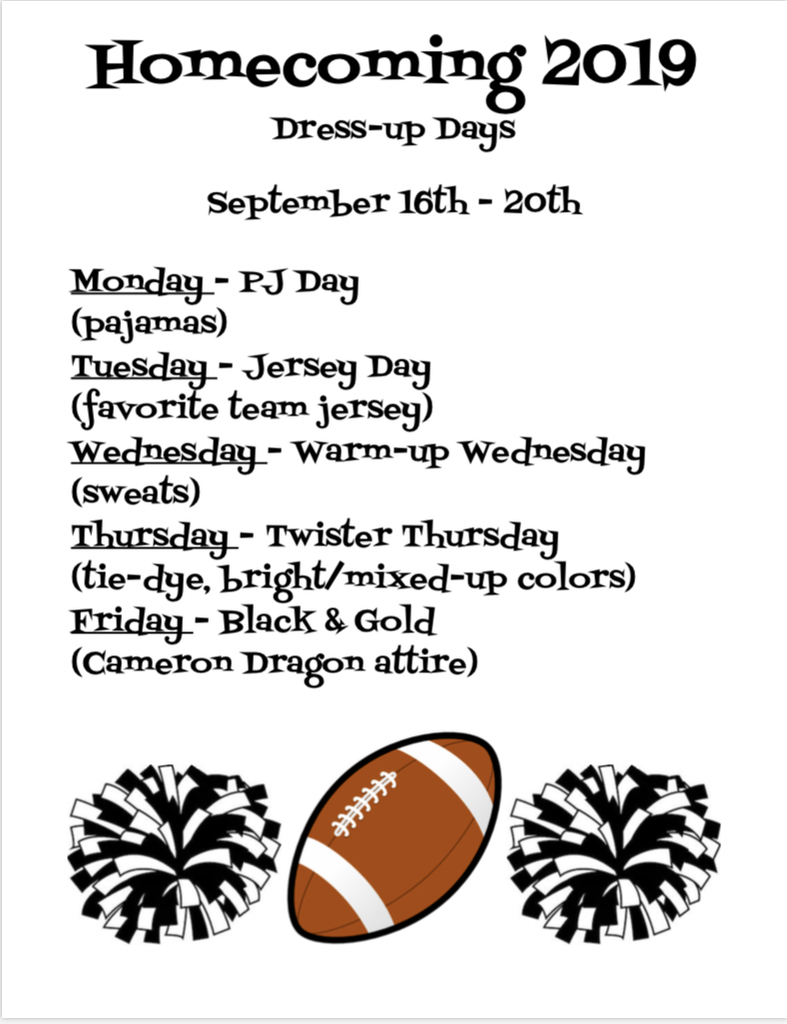 Parkview would like to wish all our grandparents a very happy Grandparents' Day tomorrow! We will celebrate our grandparents on October 21st this year with an afternoon/evening event from 3-7 pm to better accommodate our families. 🐲❤️👵👨‍🦳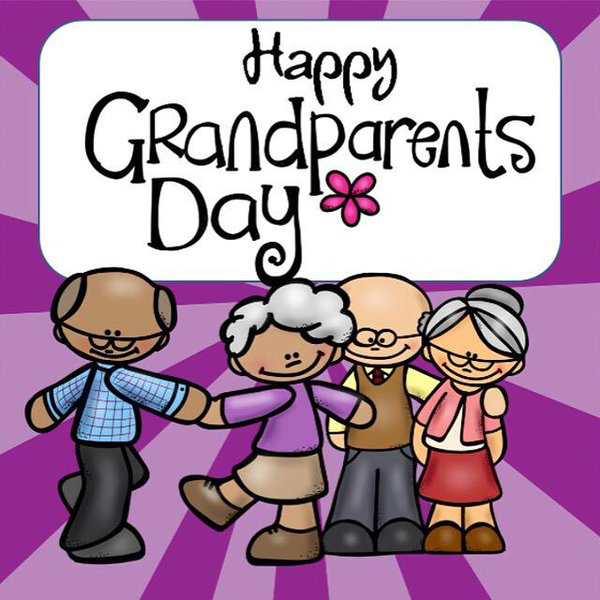 Parkview Parents: Don't forget we are dismissing car riders from the Circle Drive today. Please do not arrive before 2:35 pm. When you do arrive, stop and line up at the stop signs at Harris St. and High St. Mrs. Ormsby and Mr. Lannigan will ask for your students' names and car rider number, then you will be directed into the Circle Drive for pickup. When exiting the circle drive, all cars must turn right onto Harris St. and exit on Seminary. This will allow us to keep the traffic flow running smoothly. Please DO NOT attempt to park and walk up to get your child. Remain patient in your car and the system we have in place will work smoothly. Thank you for your understanding and cooperation! Go Dragons!
Cameron R-I School District's "Teacher of the Year", Stacy Proctor, was recognized today at the Northwest Missouri Teacher of the Year Banquet. Congratulations, Stacy! 🙌🎉👏🎉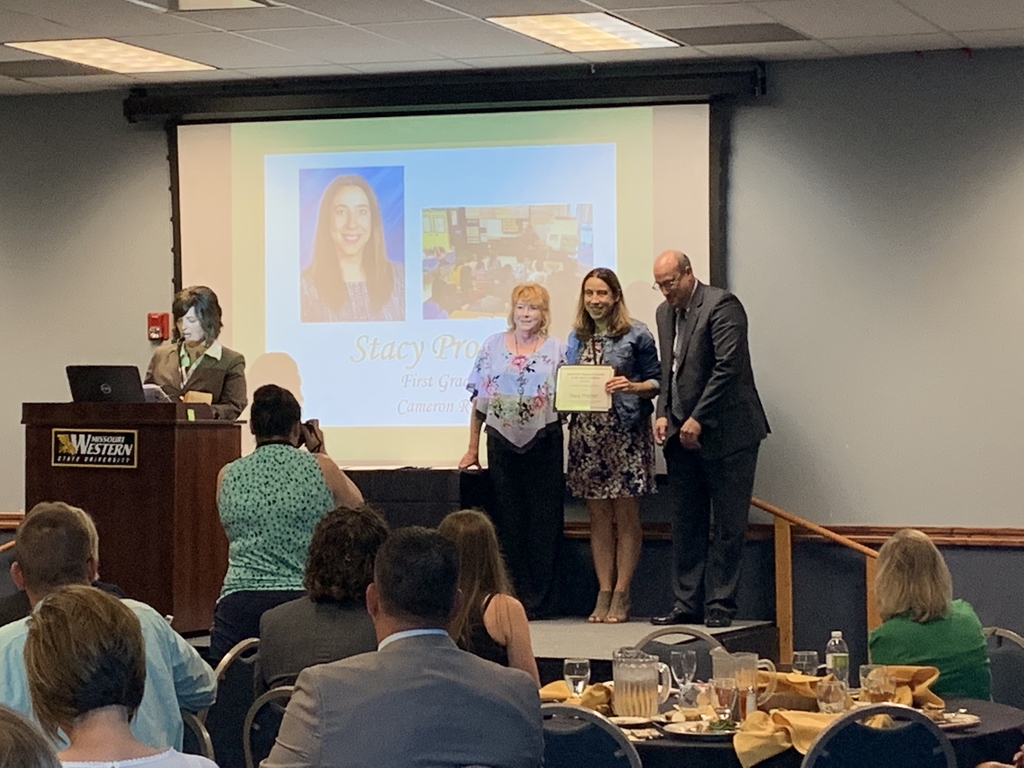 Tomorrow, Friday, September 6th, Cameron High School is hosting a 12-team softball tournament at the ball fields south of Parkview; therefore, Parkview will be dismissing car riders from the circle drive. This will be a drive-up, pick-up process; please do not park and walk up to get your child. IMPORTANT: All parents should wait until 2:35 pm to arrive to pick up their children as we must load and clear out buses first to avoid a traffic jam. At 2:35 pm, cars should line up behind the stop signs at the intersection of Harris and High Street where the crossing guard stands; traffic will be directed into the circle drive for pickup. Please remember your car rider tag to speed the process. Please note the following release times for Friday: 2:15 pm - Early Buses dismiss in West Lot 2:25 pm - Buses dismiss in Circle Drive and Harris St. 2:35 pm - Car Riders dismiss in CIRCLE DRIVE Thank you for your understanding and patience. This early release only applies to Parkview - no other buildings. We will have normal dismissal times and procedures on Monday. Please join us in wishing the best of luck to our Lady Dragons! 🐲💛🥎
AM Preschool Dismissal Change August 27, 2019 In order to accommodate the changing needs of our students, starting today we will be dismissing AM Preschool from the Parkview Circle Drive each day at 10:30 am. Please read and follow the guidelines listed below to make this a smooth transition for everyone: Cars can begin lining up in the circle drive at 10:25 am. The first car in line should go all the way to the end of the curve (past the handicapped and Veteran parking slots). Parents should remain in their vehicles with their car rider cards ready. A teacher will approach the vehicle for the car rider number and will radio for the student to be brought to the car. The parent should then assist with loading their child into the car. Once the child is loaded, the parent should proceed out of the circle drive once the cars in front of them pull away. Remember, the circle drive is a "no passing" zone to protect everyone. Buses will pull in at 10:30 am, so it's important that cars be in line prior to 10:30 am. If cars arrive after buses, they must wait and be patient as it takes several minutes for all students to be secured in their bus seats. Thank you for your patience as we work to ensure our dismissal process is the best it can be. This change will allow us better supervision and the ability to keep students out of the elements.
Preschool families, please join us at Recreation Park on Tuesday evening! It's a great time to meet other families and have an opportunity to visit with teachers and paras!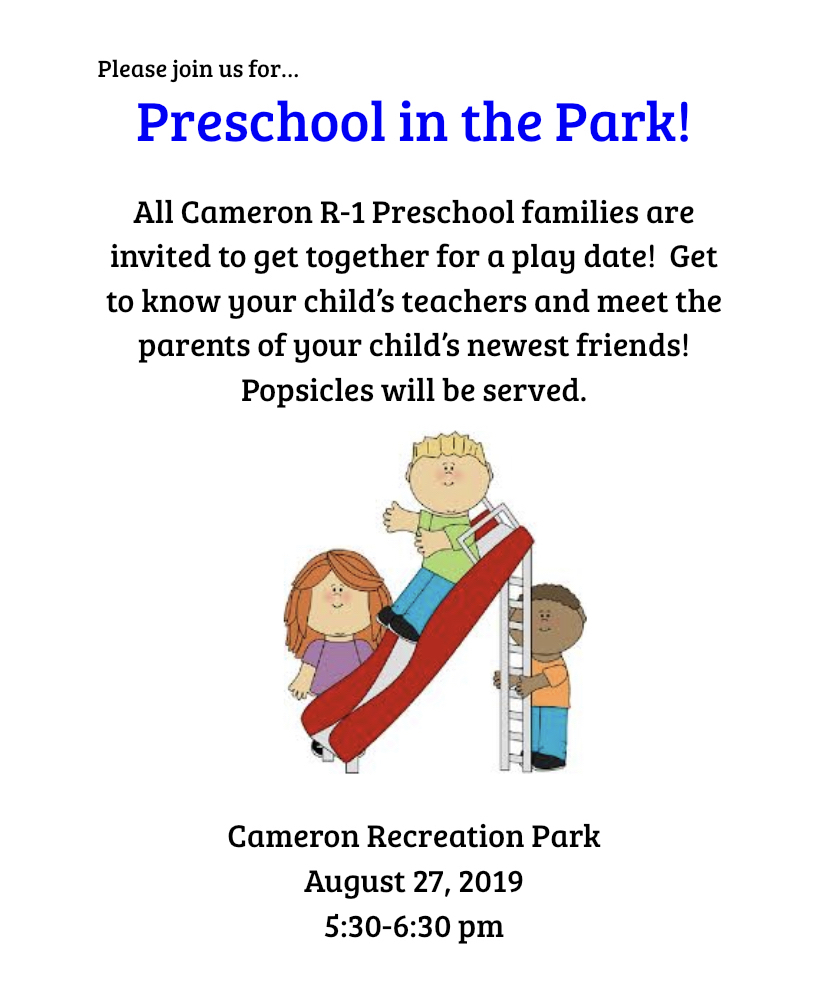 MO HealthNet (Medicaid) for children experienced major changes this past year and many families did not realize it. Over 90,000 Missouri children are now without coverage because their parents didn't realize this renewal form had to be filled out in order to keep their child insured. If this applies to you, please ensure your child keeps their medical coverage and take action immediately.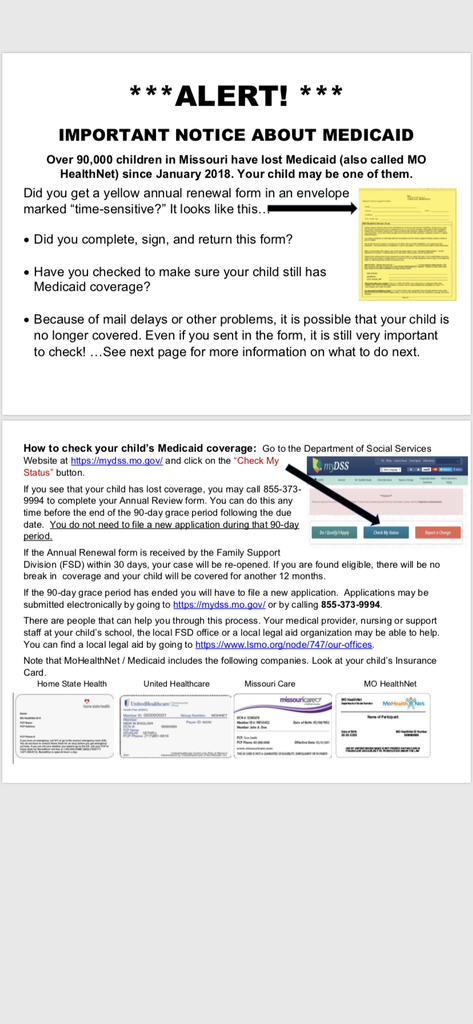 Due to the weather, we will dismiss car riders in the cafeteria at 2:25 pm. Please park in the softball field parking lot and walk up to the recess door. You will be let in the building and will walk to the cafeteria and will pick up your child exactly the same as on the playground. Please have your car rider card or picture ID. Thank you.
We had a great first day of class at Parkview today! I hope your child came home with a smile and a fun story to tell about their day! In order to make things even better for tomorrow, I want to make a few tweaks to our routine: * AM Preschool Parents, teachers will bring students out at 10:30 am for pickup. You no longer have to wait for the buses to arrive to get in line. This will allow us to get as many kids loaded as possible and parents on their way to avoid a long wait time. If you arrive after the buses, fall in line behind them and we'll load you asap. My apologies for today's wait as we worked out busing issues. * PM Preschool Parents, your drop off time this year is 11:15 am. In order for us to keep on schedule, we ask that you try to stick to this time as closely as possible. * Don't forget that our afternoon dismissal times have been bumped up (tomorrow and all next week) fifteen minutes to allow us extra time. Early Buses at 2:20; Car Riders at 2:25, and Bus Riders at 2:30. We will resume normal dismissal times on August 26th. Thank you so much for your support! It was awesome seeing everyone bring their kids to school this morning. We feel very lucky to spend our day with your precious children and to be a part of your family's journey. 💛🖤
Early Dismissal - Parkview will dismiss 15 minutes early August 15-23. The extra fifteen minutes allows us to ensure we can take adequate time to develop a strong dismissal routine to ensure our young students get on the buses safely and that buses arrive to other buildings on time. Parkview dismissal times for August 15-23 will be as follows: Early Buses - 2:20 Car Riders - 2:25 Bus Riders - 2:30 Thank you for your understanding and support of our students' safety.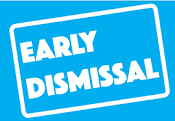 Thank you to all our families who participated in Open House last night and today. We apologize for the tough parking situation last night, but the temporary inconvenience is definitely worth it. Please join us in giving a HUGE thank you to the City of Cameron and its street crew for the awesome job they've done in the summer heat to make the road and sidewalk to our school so much nicer and safer. Again, thank you for attending Open House; we look forward to a great school year!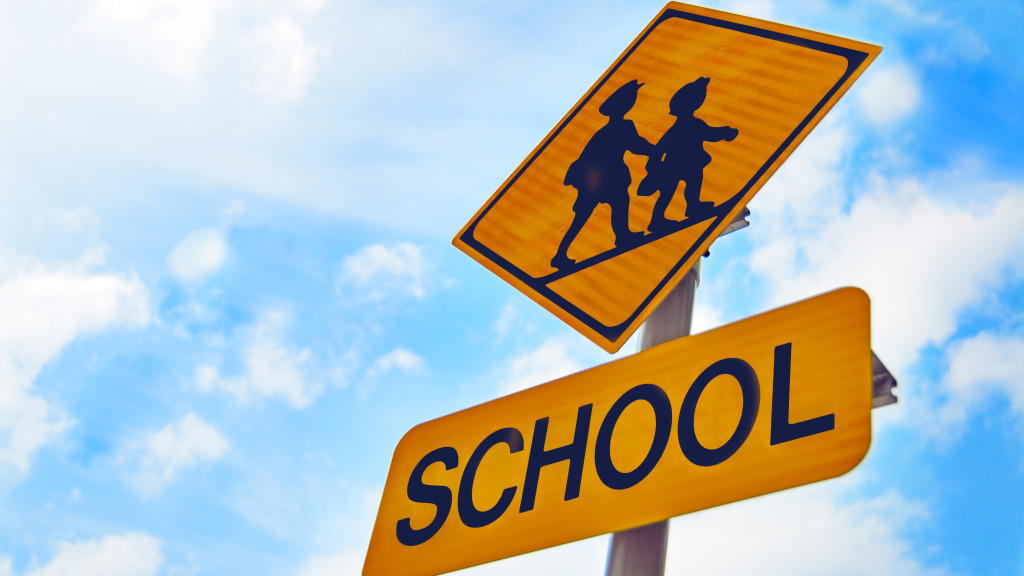 Parkview's Open House is tonight from 5:30-7 pm. Also, don't forget to join us for our Title Fall Parent Meeting tonight at 6:15 pm in the Parkview Data Room. If you can't make it to the Title meeting tonight, feel free to join CIS tomorrow night at 6:15 pm during their Open House. Hope to see you this evening!
$$$$ Summer School Checks $$$$ Friday, June 28th you will be able to pick up your child's summer school check over at CIS from 2:30 - 5:30. If you are needing some to pick up your checks for you, you must call the Parkview office ahead of time and let the secretary know. This will make the process go very quick and smooth. Mr. Lannigan will be handing out all Parkview checks. If arrangements have not been made prior to time of pick up, the check WILL NOT be given to anyone that is not a parent or guardian. If you are unable to make it to CIS before 5:30, the checks will be turned into Central Office, and you will have to make arrangement a to pick it up in July.
Movie Day is Tomorrow!!!!!! We will be watching "How to Train Your Dragon 3." Kindergarten and 1st grade will be heading to the YMCA by 7:50 in the morning. Please make sure that your child is at school on time, or before 7:45. If they arrive to school after the buses have left the parking lot to go to the movie, your child will not be able to go. Due to liability, teachers cannot transport children in personal vehicles, and parents will not be allowed to drop them off at the theater. Popcorn and water will be provided at the theater, so please do not send money for additional snacks. Thank you to everyone for such a great turn out this summer. Let's have a tremendous last day tomorrow.
Attention Parkview Parents: There will be no swim lessons this week!
Week 4: World of Sports Monday: Hop Scotch and Four Square Tuesday: Kickball Tournament (Wear your favorite sports jersey) Wednesday: Soccer Thursday: Volleyball Friday: Movie Day at the YMCA (Pop corn and water will be provided, please do not send money for snacks) Last day of summer school is Friday, June 28th. You can pick up your child's incentive check at CIS in the main lobby from 2:30 - 5:30 pm.
Swim lessons for summer school are canceled for the rest of the week. Please send kids to school in their regular clothes. The dress up theme for Tuesday is tourist day.