HS office is going up!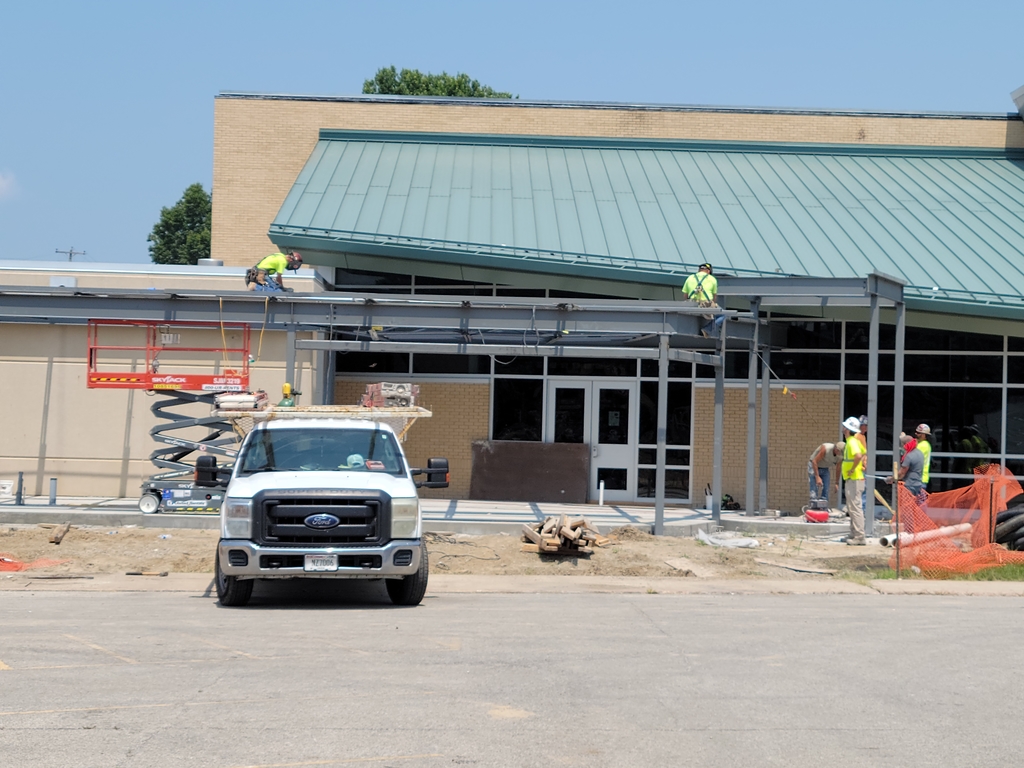 THANK YOU voters, one year ago you said YES to making sure our students and staff had the most state of the art facilities. So much has been done already and we are excited to see what's next.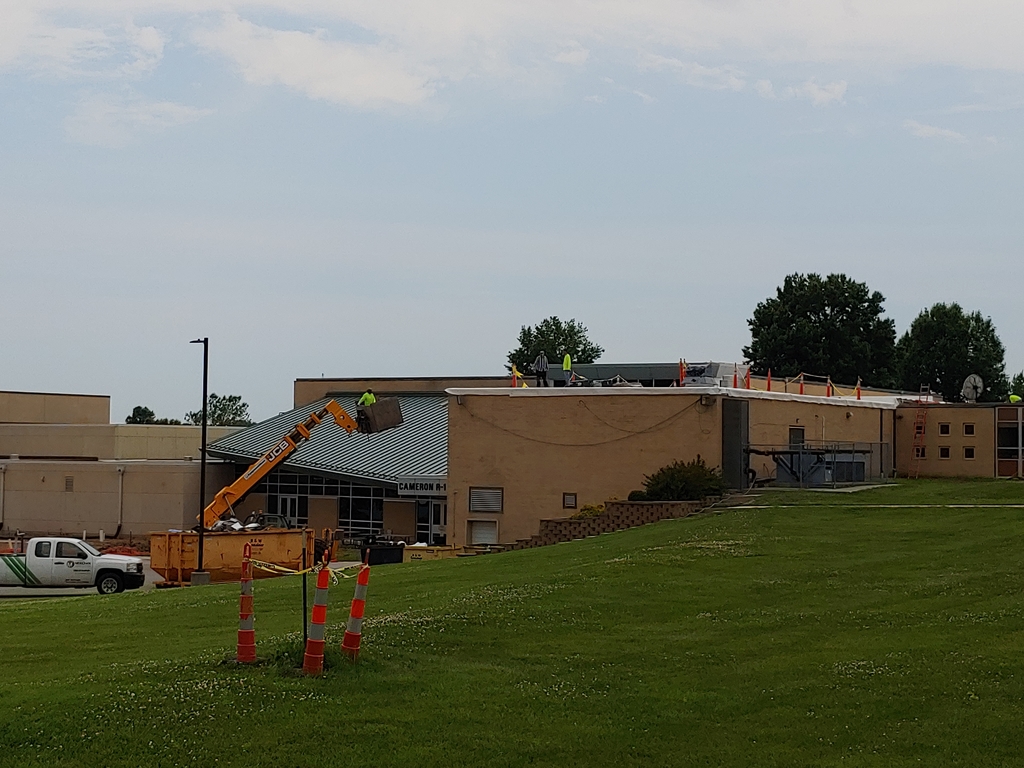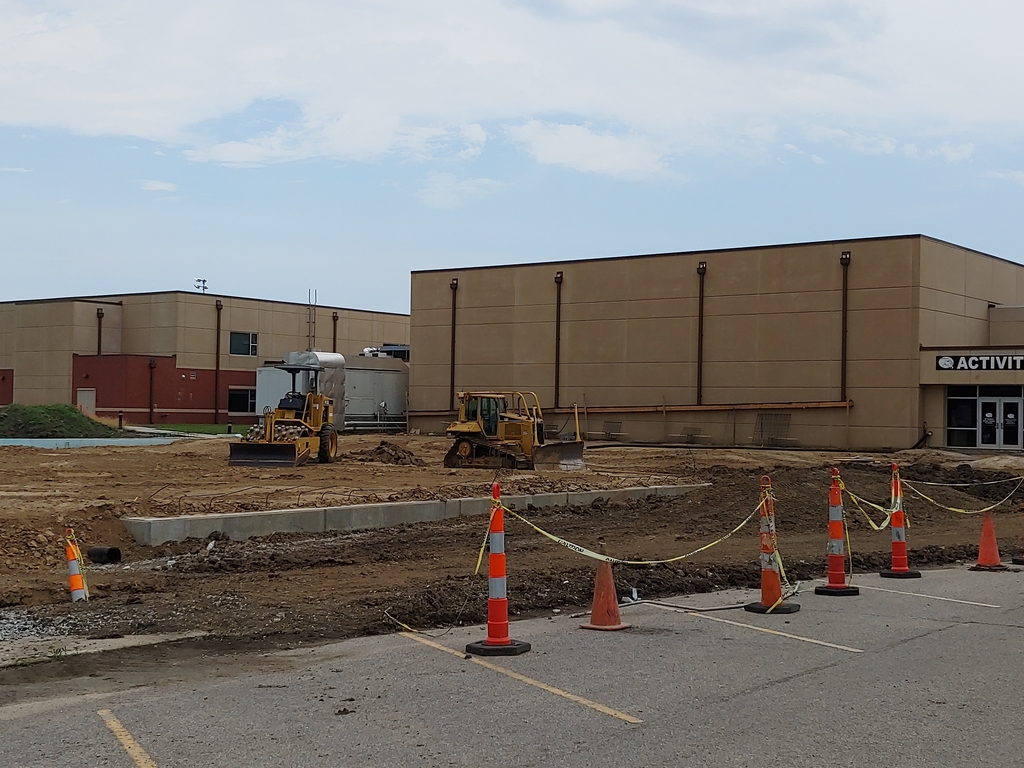 Now hiring paraprofessionals!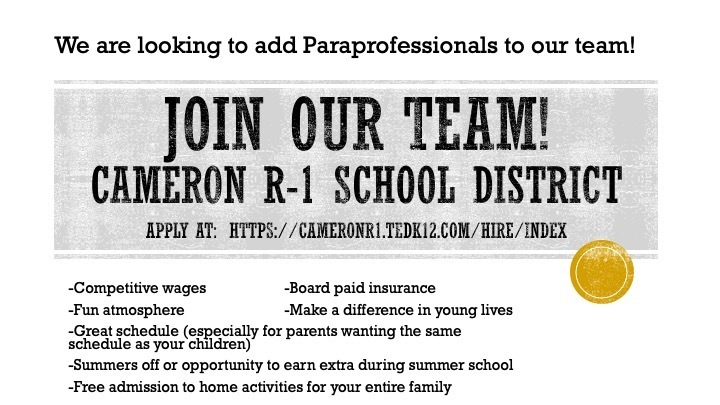 This morning our student information system sent a notification to all students in grades 9 through 12 stating that the student was absent from school. Please disregard this message. We apologize for the inconvenience and are working to resolve the issue.


One of the preschool buses was involved in a minor accident this morning when a vehicle hit the back of the bus. The students, driver and bus monitor were not injured in the accident. Student safety is a priority for the district. The accident was reported to the local law enforcement agencies.

Happy Teacher Appreciation Week! We would like to thank our staff for their hard work and dedication to the students and their learning. We appreciate you and everything you do!


CHS Art Club selling artwork tomorrow Wednesday, April 21st from 4:30-5:30PM in the CHS Commons prior to the Music Showcase.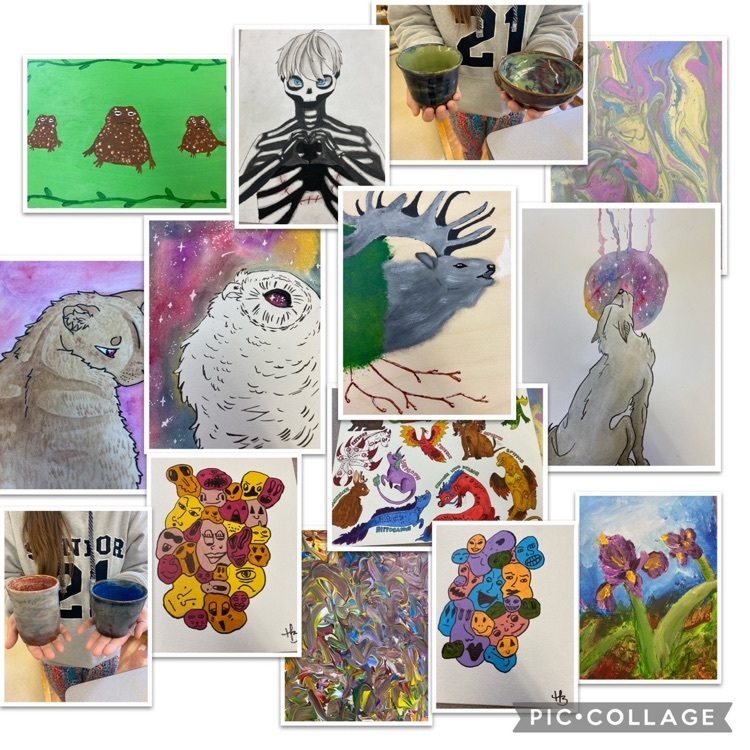 The district would like to thank Jill and the Cameron Market Pharmacy for offering vaccine clinics to our staff! Jill and the pharmacy employees were wonderful to work with!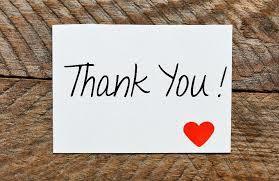 Only 4 available screening spots left for tomorrow! Call now!!!!! To schedule an appointment, please call 816-882-1035.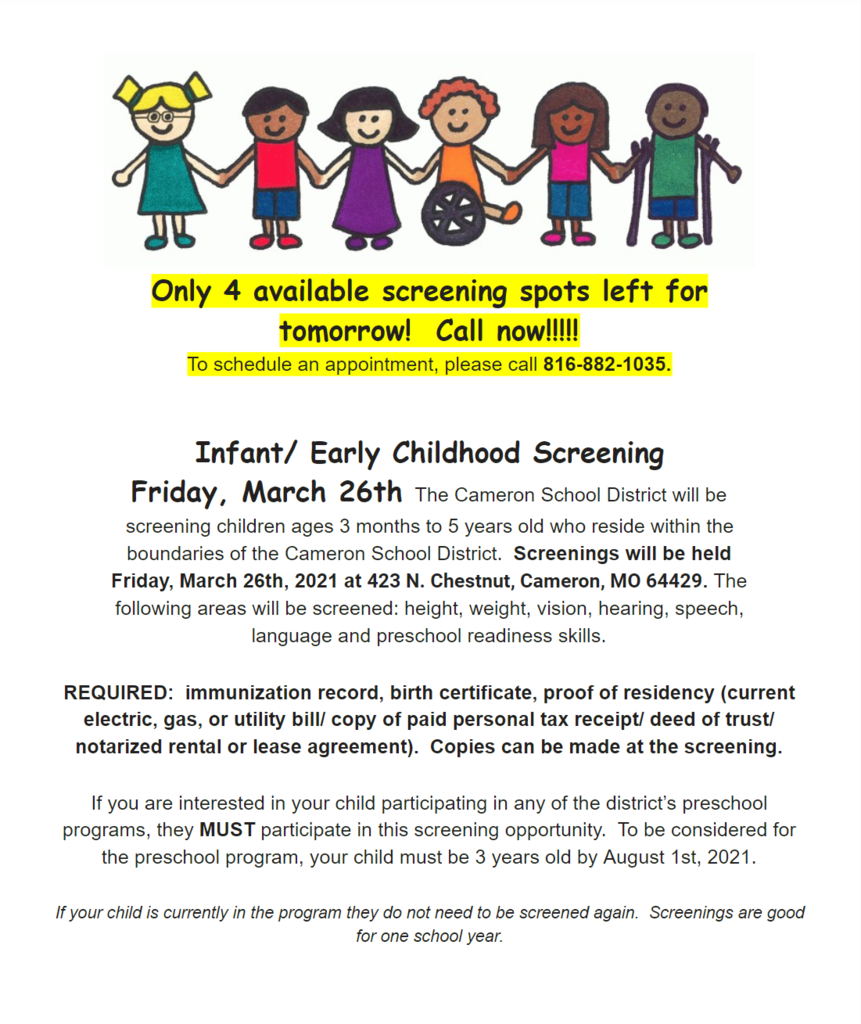 Preschool Screening Friday, March 26th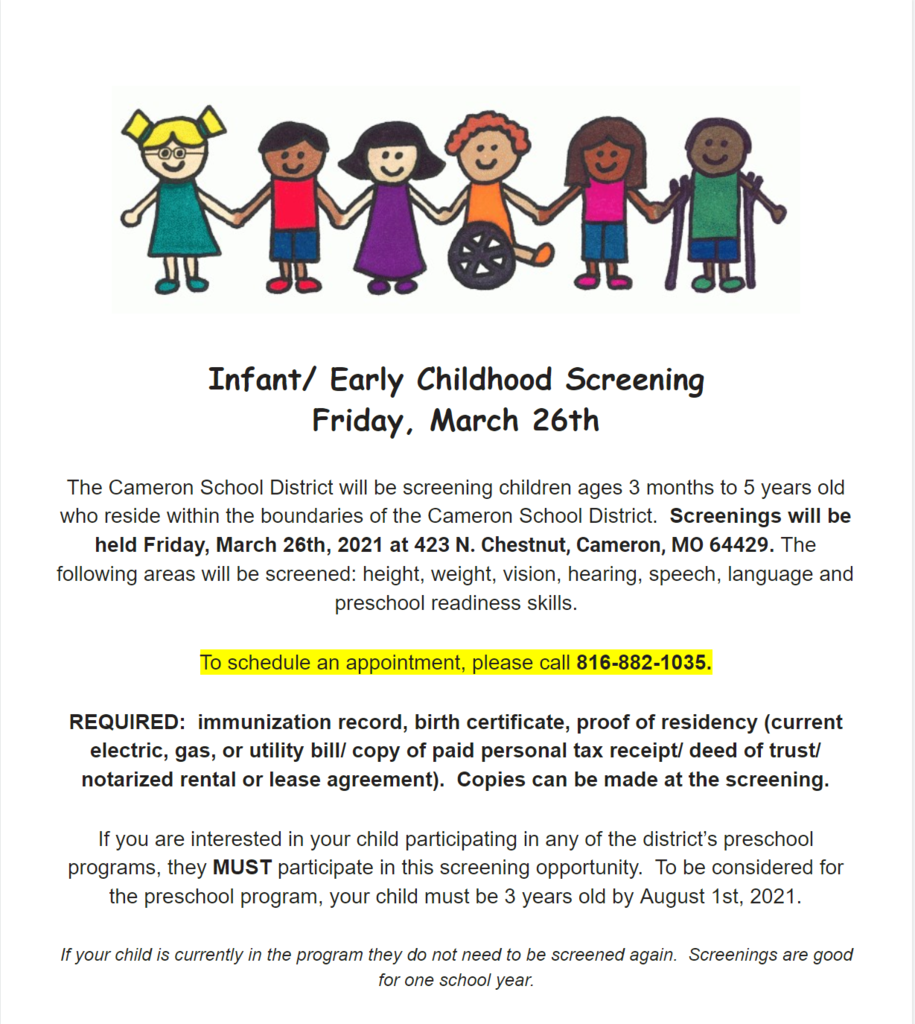 Powerschool Outage: Powerschool SIS is experiencing service interruptions. We appreciate your patience as they work to resolve the issues. Parents will not have access to grades or attendance while the program is down and students may not be able to access their textbooks through the portal. We apologize for the inconvenience.

Dragon Excellence Award The March, Cameron R-1 Board of Education meeting included the presentation of the Dragon Excellence Award. The award recognizes students and staff for their academic, athletic, and personal achievements throughout the school year. The board was able to recognize a large group of student-athletes for academic honors and a staff member for continuing their education. The following recipients were recognized by Dan Kercher, Board President, and Dr. Matt Robinson, Superintendent: Liberty Williams, Caitlinn Mick, Laini Joseph, Makayla Provin, Mady Jessen, Gracie Arth, Carissa Oxford, Adi Shanks, and Braxton Shanks were recognized for receiving Academic All-State in Softball. Keegan Reynolds was honored for Academic All-State in Football and Academic All-State in Volleyball went to Ashley Mitchell, Karlee Fletcher, Avery McVicker, Natalie Garr, and Eme Teel. The Board also recognized Jazmine Jorgensen for All-State Cheerleader and Jacob Bryant, Tyler Husch, Caleb Husch, Payton Dickkut, Haley Wilson, and Bailey Robinson for Academic All-State in Cross Country. Ms. Mary Crawford, Special Education Director was also awarded the Dragon Excellence Award. Ms. Crawford completed her Specialist Degree in Special Education Administration and was recognized for this accomplishment. The next Dragon Excellence Award presentation is scheduled for the May Board of Education meeting. The Board of Education and district administration are very proud of the continued effort put forth by the students and staff of the Cameron R-1 School District and wish to congratulate them on their accomplishments.
Bus number 2 will be delayed approximately 20 minutes today. We apologize for the inconvenience and appreciate your understanding. Please contact the bus barn if you have questions regarding your child's drop-off times.

Cameron Schools WILL be in session today! However, due to road conditions in the Rockwood area students riding bus number 5 and 26 will need to meet the bus at the top today.

Due to inclement weather, Cameron Schools will not be in session today, February 17. Stay safe and warm!

Due to inclement weather, Cameron Schools will not be in session Tuesday, February 16. We are looking forward to warmer temperatures, but until then, stay safe and warm!

No School on Monday, Feb. 15 for Cameron R-1 Schools in observance of the President's Day.