The Dragon Excellence Award was presented to three of our Dragon family members at the November Board of Education meeting. Congratulations to Bridgett Pennington for receiving her Masters of Science in Education, Chasity Brownlee for earning School Business Specialist certification, and Taylor Covington for earning her Masters of Science in Education. #DragonsRise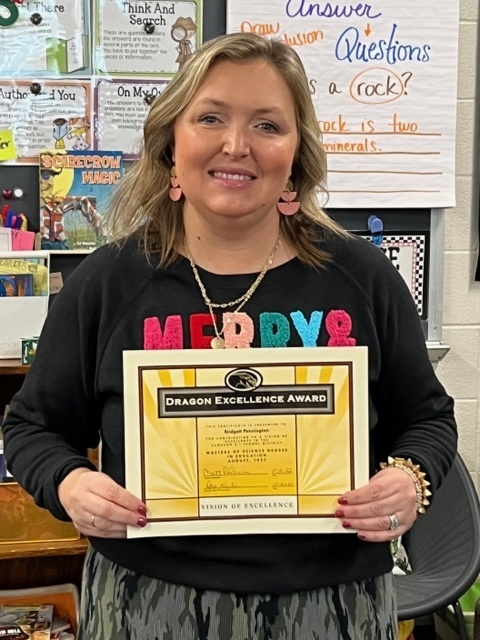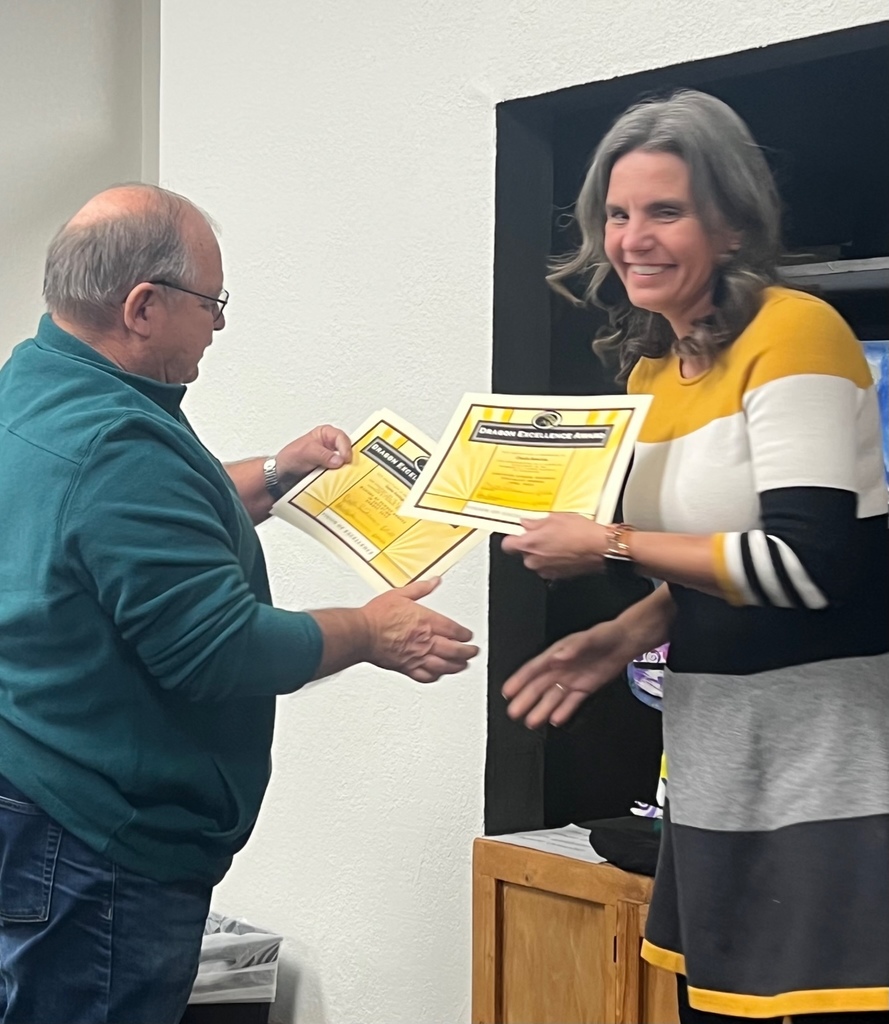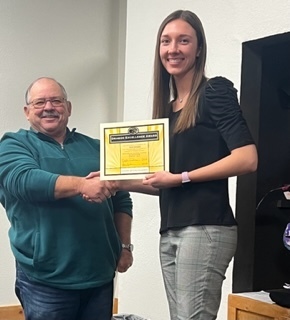 Due to a driver shortage, we need to hold bus 19's afternoon route. The route will be delayed approximately 30 minutes. If you would like to pick your child up rather than have them ride the bus, please contact the school to make arrangements. If you have questions regarding your child's drop-off times, please contact the bus barn at 816-632-2421.

There will be NO TUTORING at CIS today. Enjoy the break with your families & happy Thanksgiving!

Staff Spotlight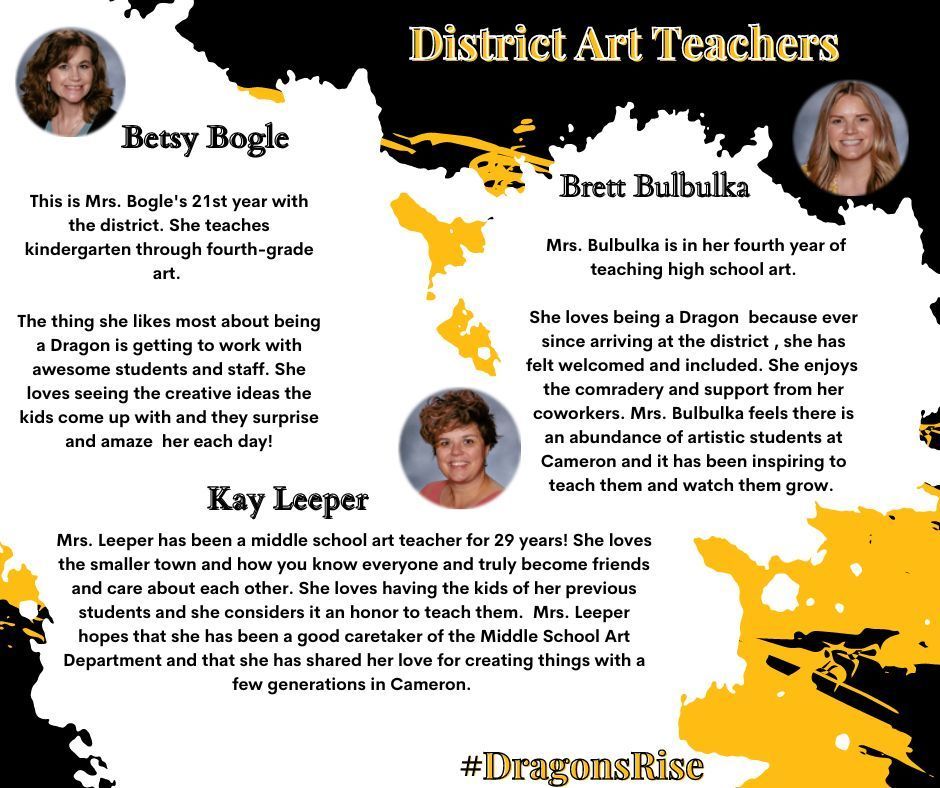 Bus 19's afternoon drop-off times will be delayed by approximately 25 to 30 minutes. The delay is due to a driver shortage. We apologize for the inconvenience and hope to resume regular drop-off times tomorrow. If you have questions regarding your child's afternoon drop-off times, please call the bus barn at 816-632-2421.

Staff Spotlight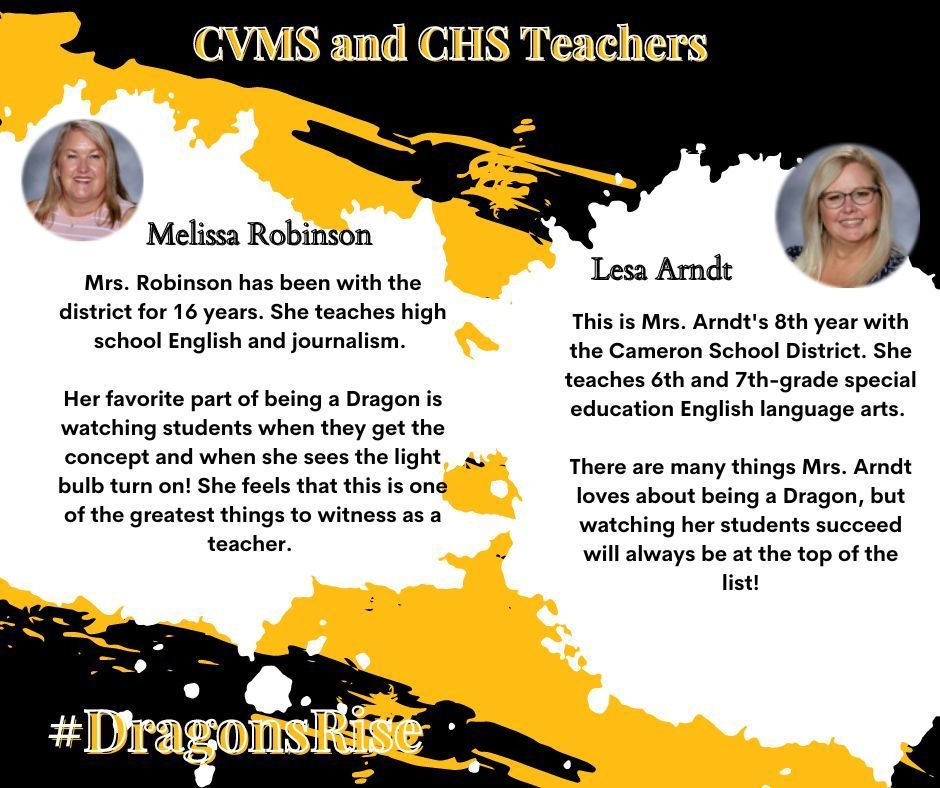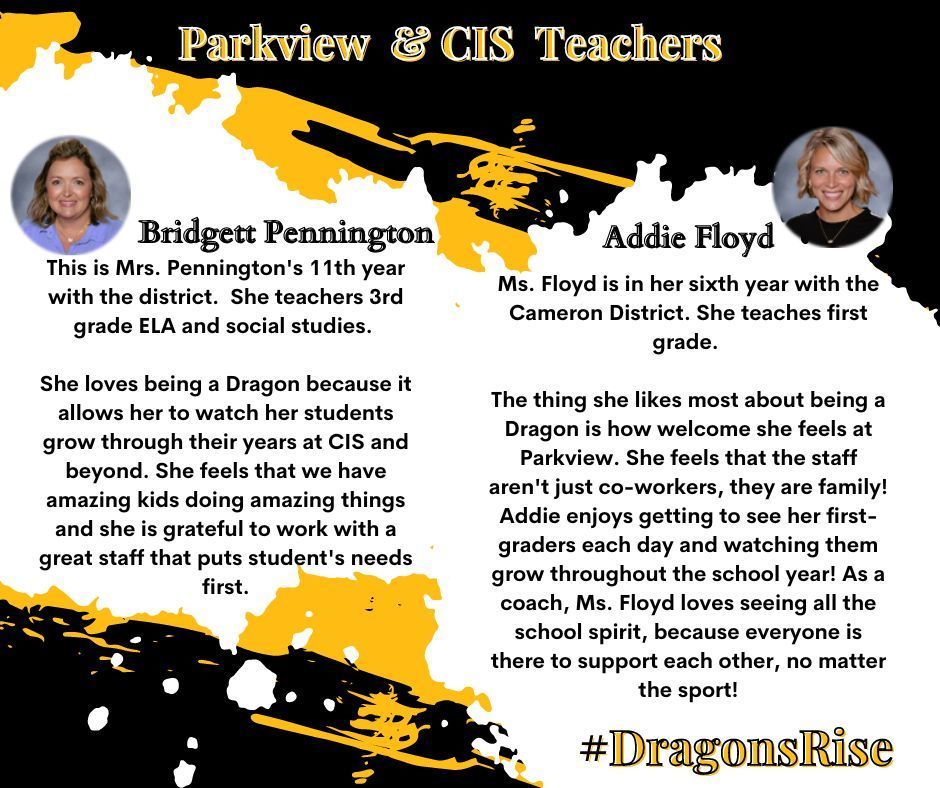 Bailey Robinson finished with a time of 21:45.6 at state cross country. Congrats on a great season!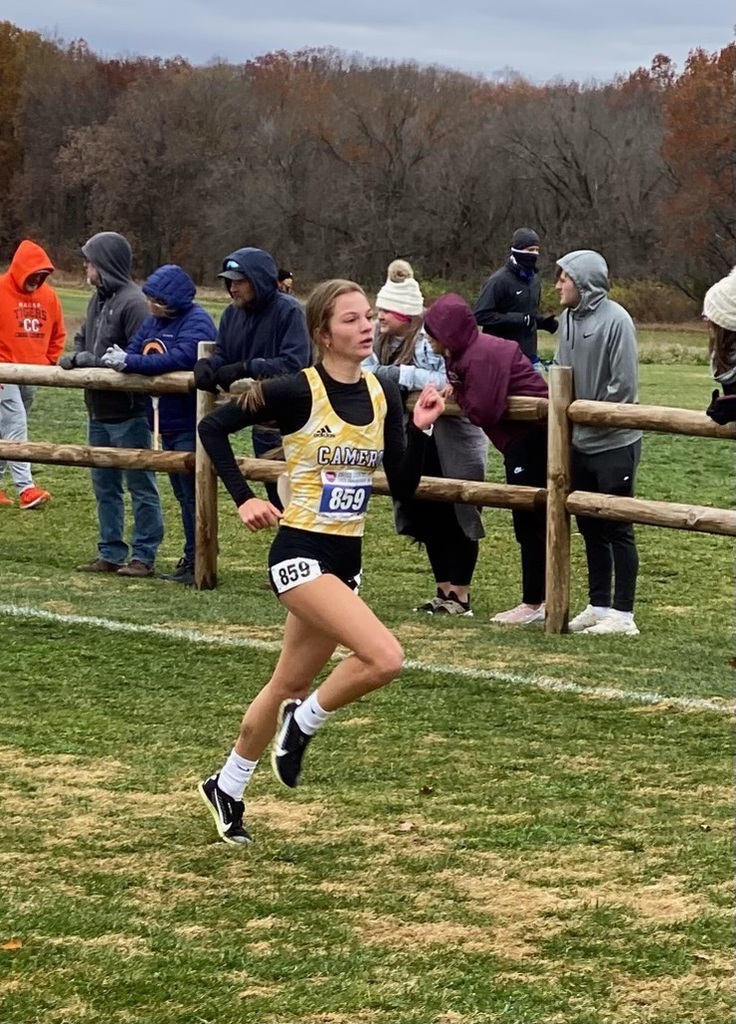 Congratulations to Mady Jessen for signing her letter of intent to play college softball at NCMC next year!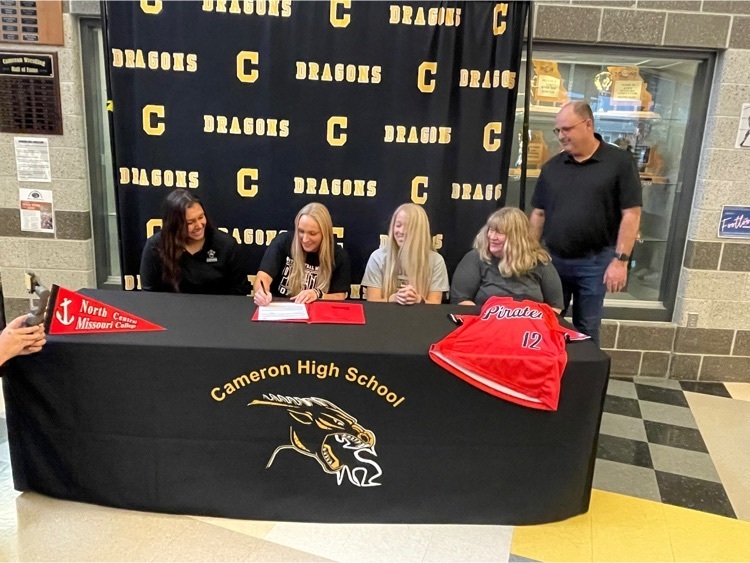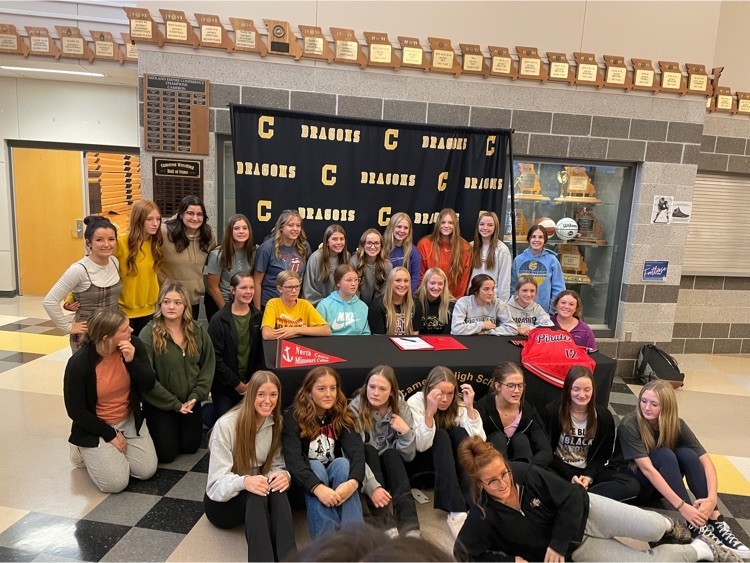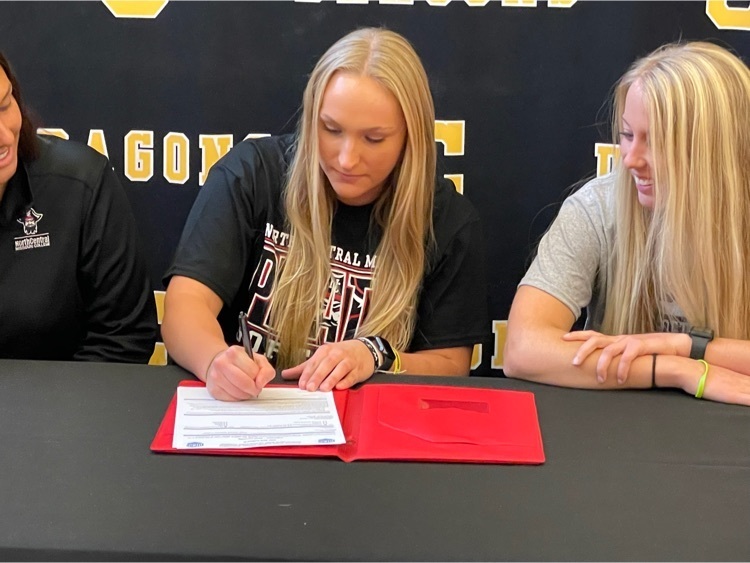 Good luck to Bailey Robinson as she heads off the state cross country!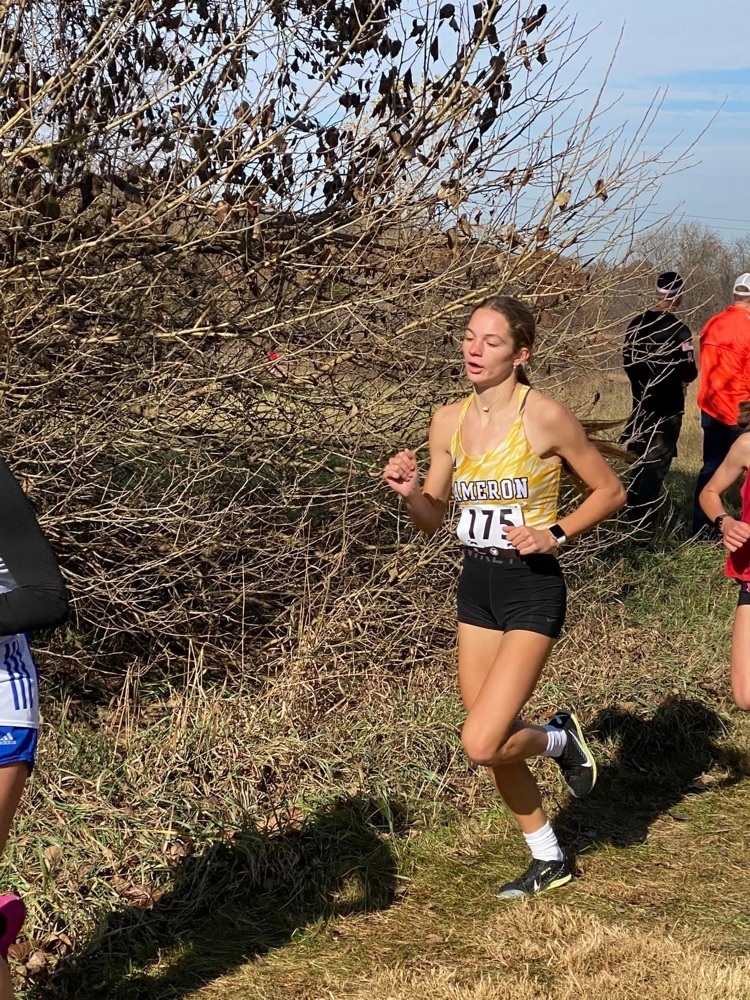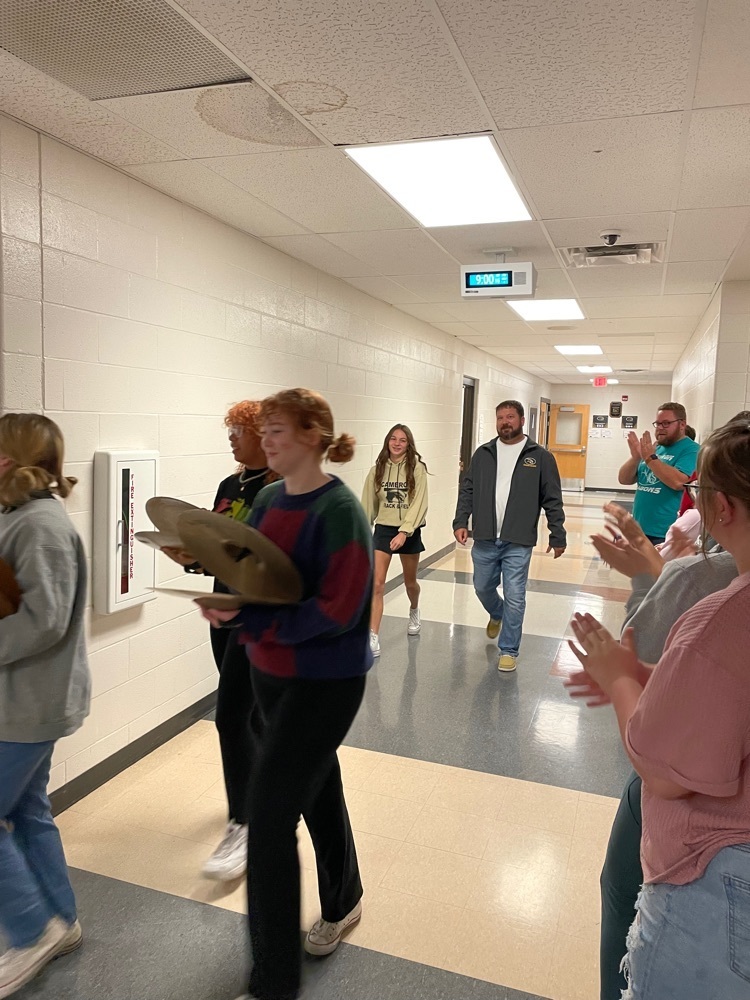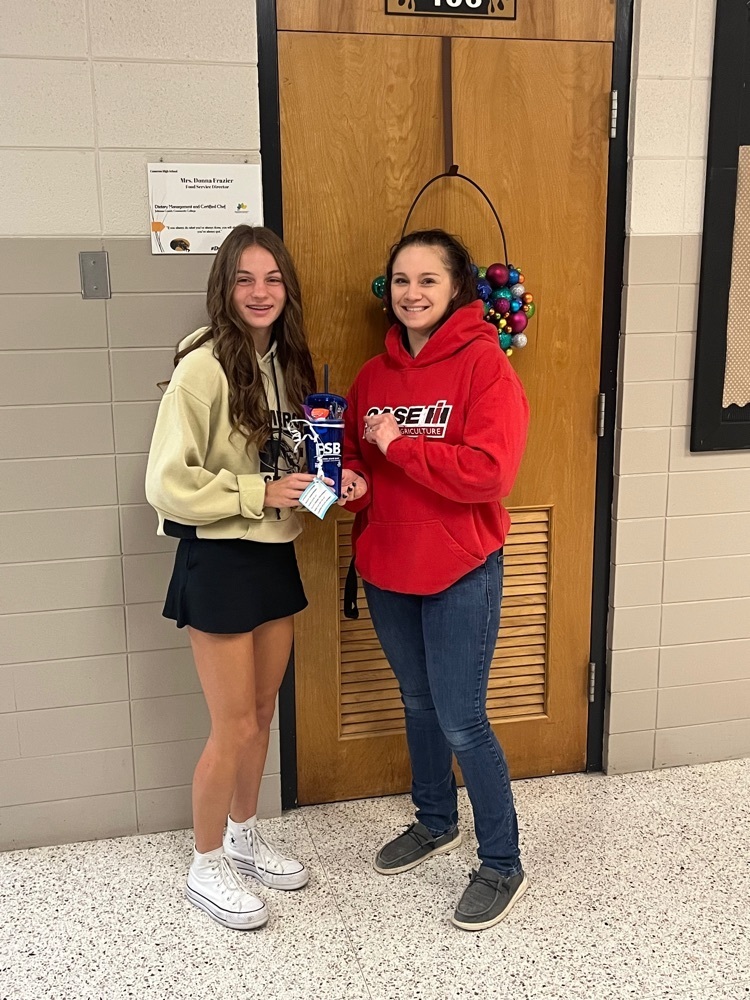 Cameron dragon soccer open district play with a 8-0 win! Next game is Tuesday night at 5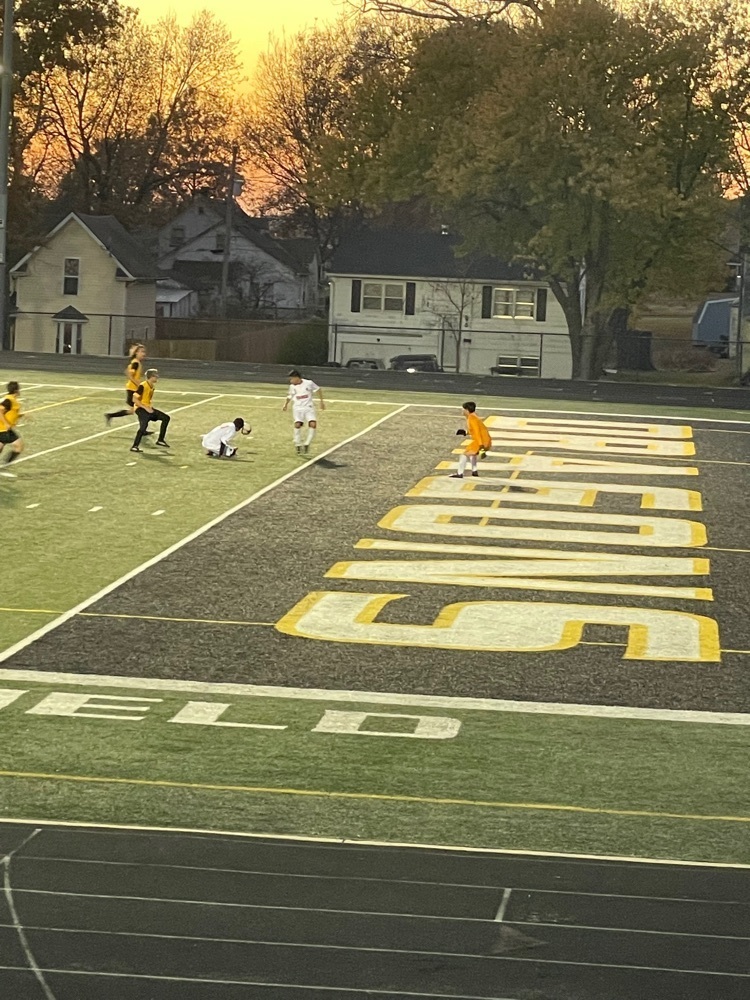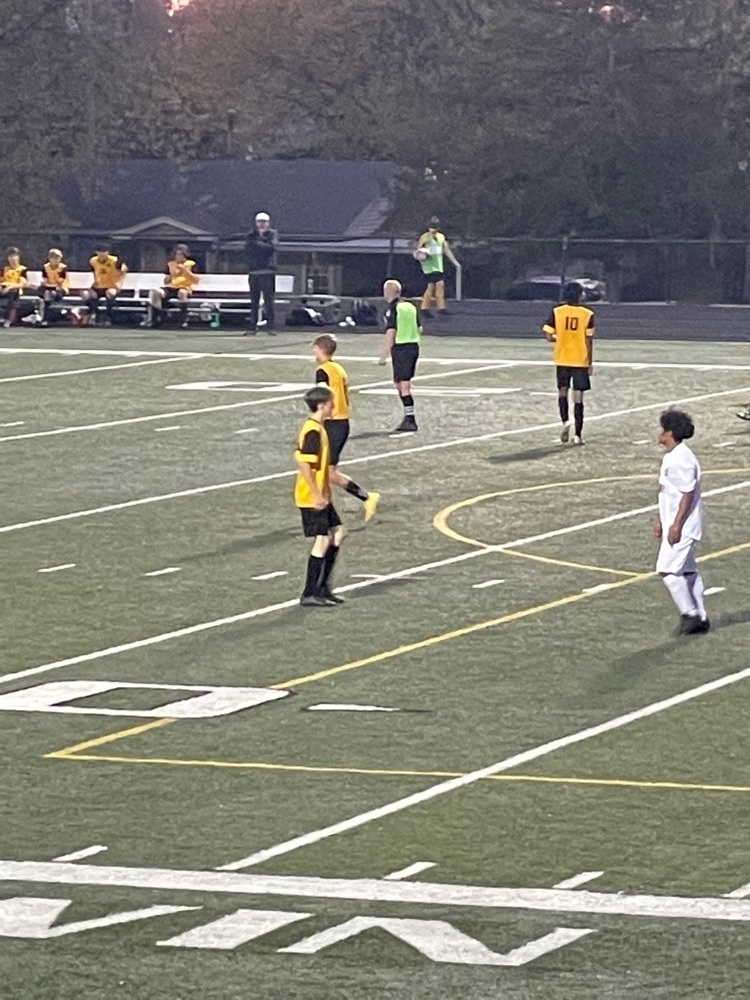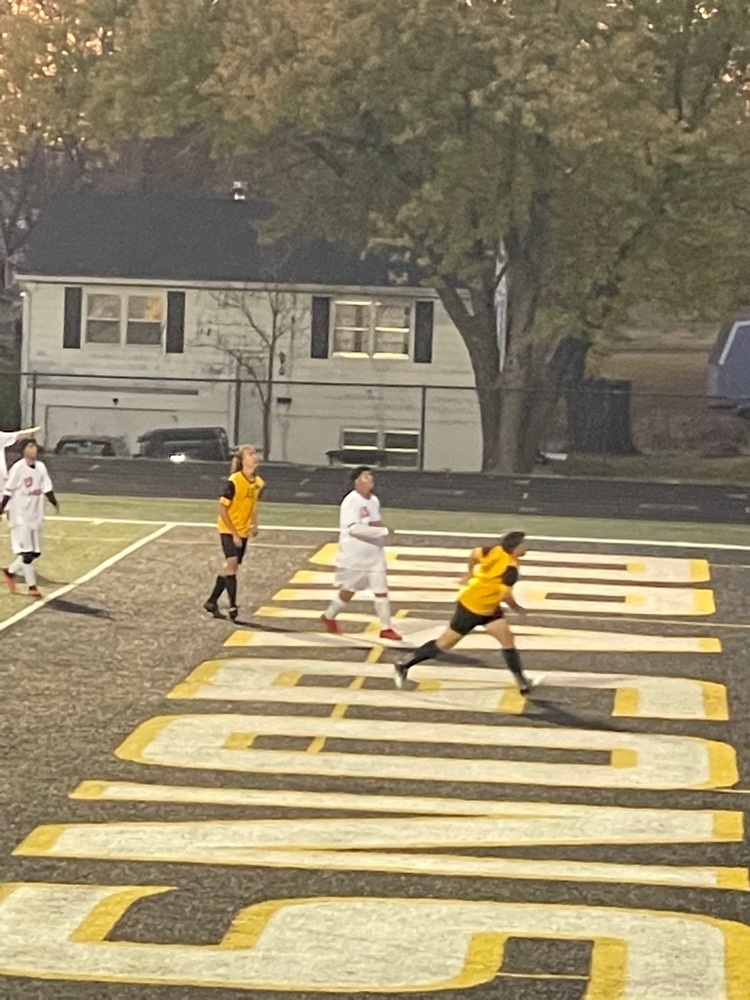 The Cameron R-1 School District is required to provide families, free of charge, information on how to file a complaint about any of the programs administered by the Missouri Department of Elementary and Secondary Education under the Every Student Succeeds Act of 2015. These programs include Title I, Title IIA, and Title IV. It was brought to our attention that the link for the complaint procedures provided in the student handbook was incorrect. We apologize for the error. The correct link is below:
https://dese.mo.gov/media/pdf/essa-complaint-procedures

Congrats to these softball players on post season honors Mady Jessen for receiving 1st team all district , 1st team all conference and 1st team all regional Marlehe Williams 1st team all district, 2nd team all regional and 2nd team all conference Carissa Oxford 2nd team all district and honorable mention all conference Gracie Arth 2nd team all district Jada Potts honorable mention all conference!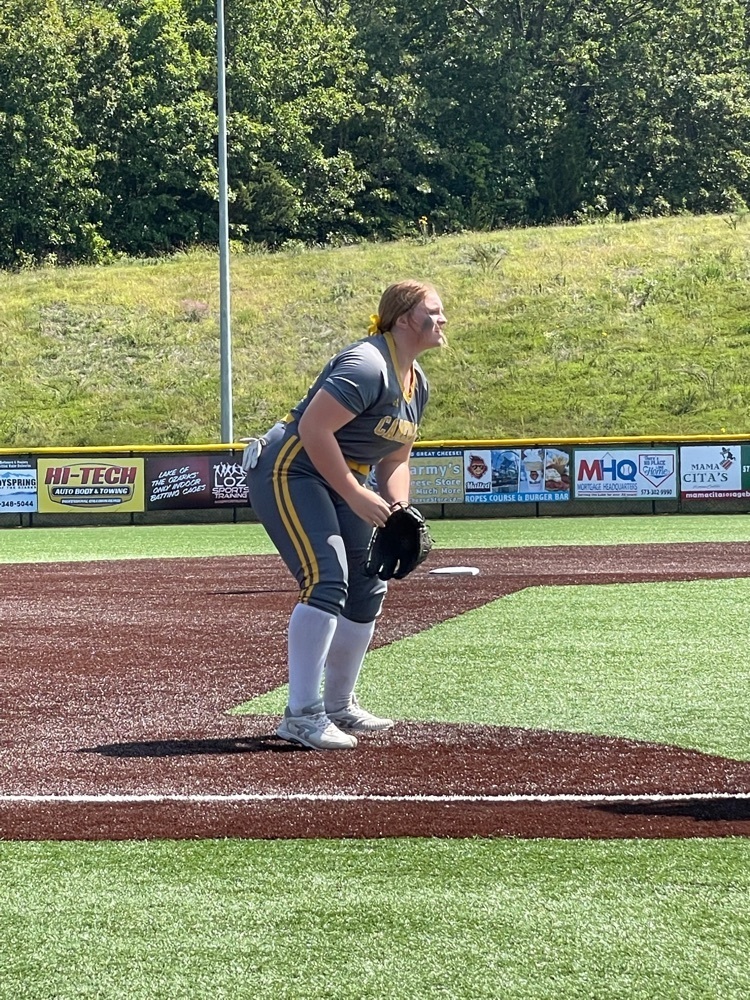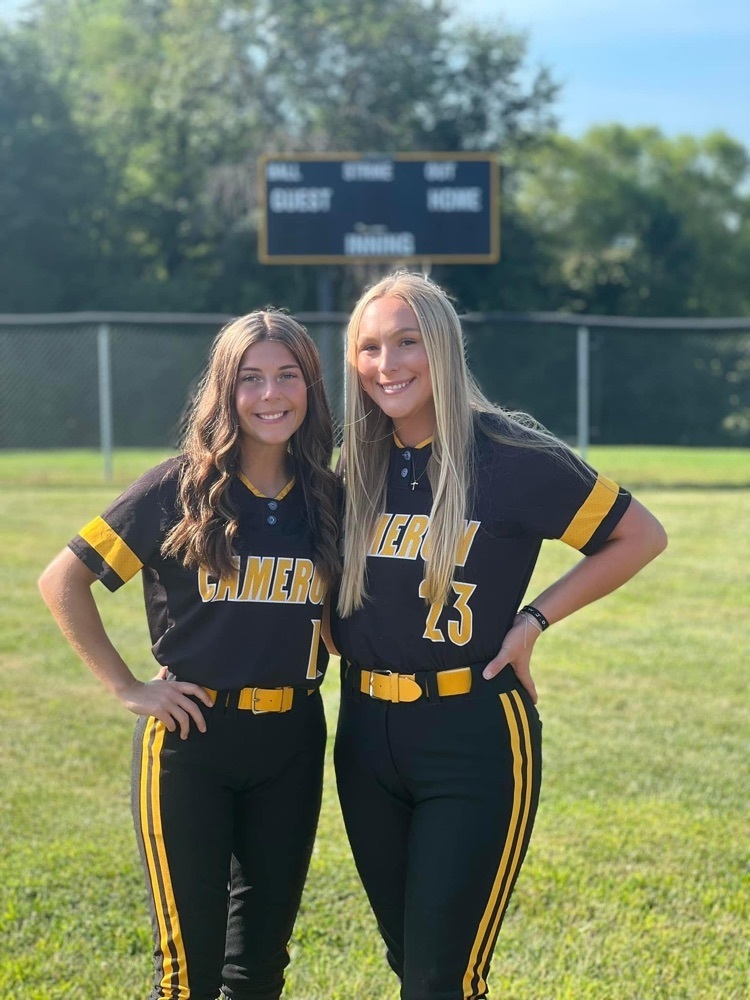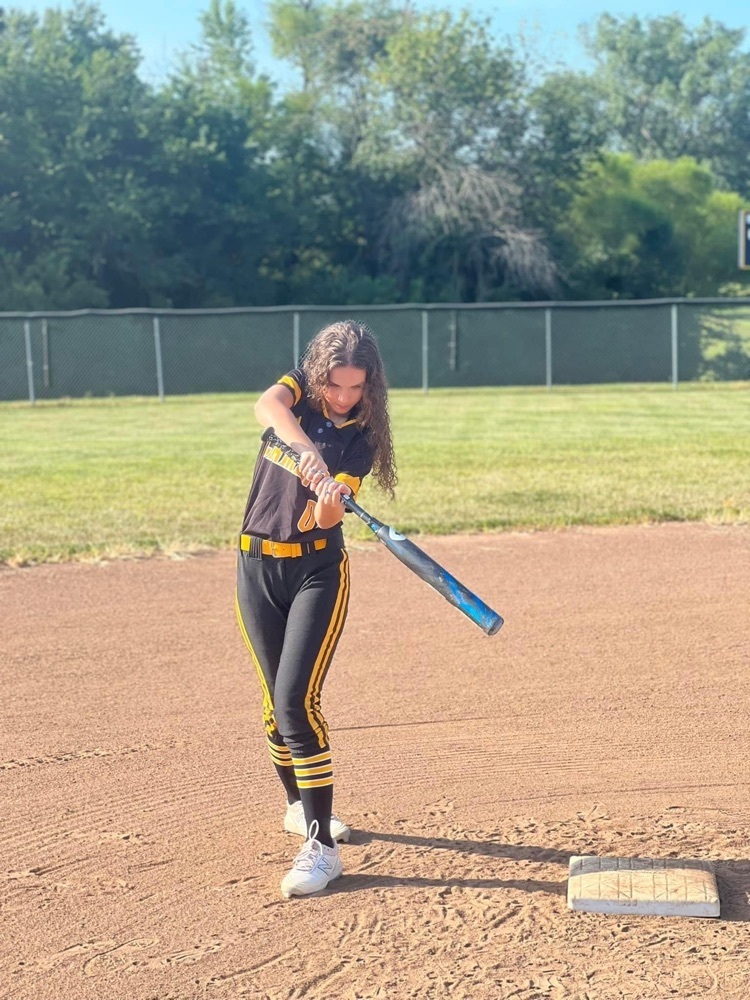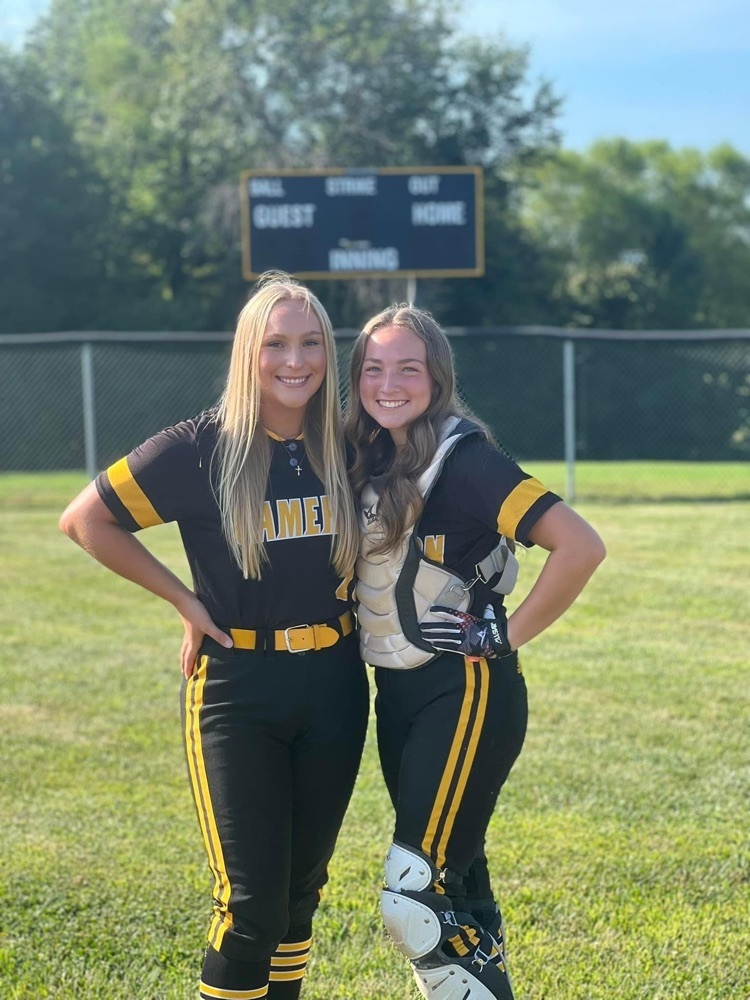 Congrats to Bailey Robinson on placing 7th at district cross country and is headed to the state meet next weekend.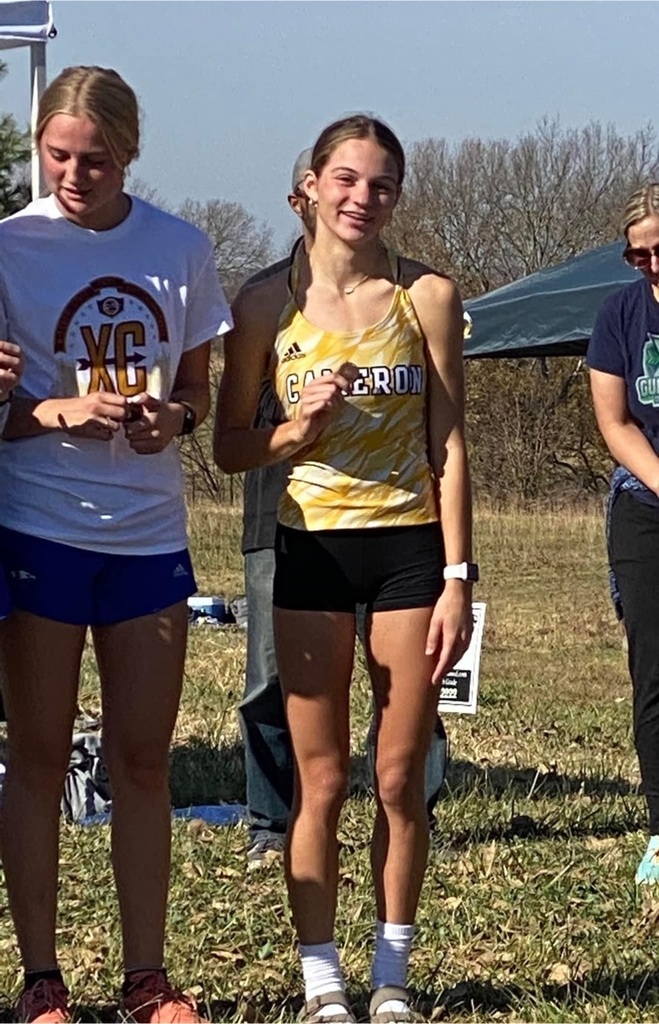 Dragon football falls to Pius 49-6 in 1st round of districts!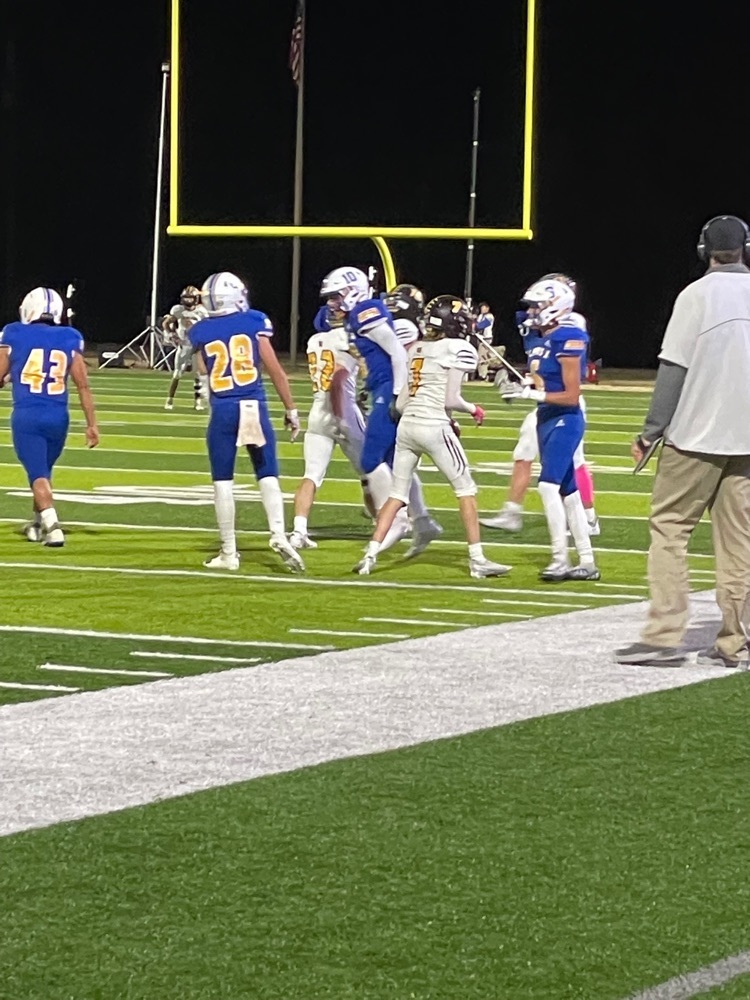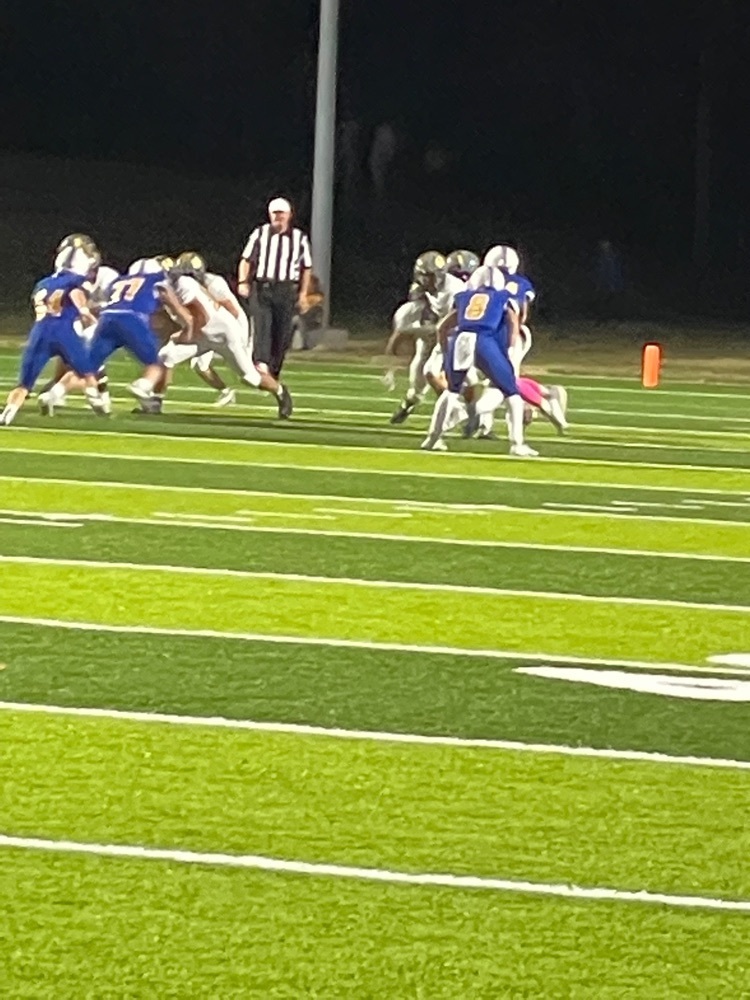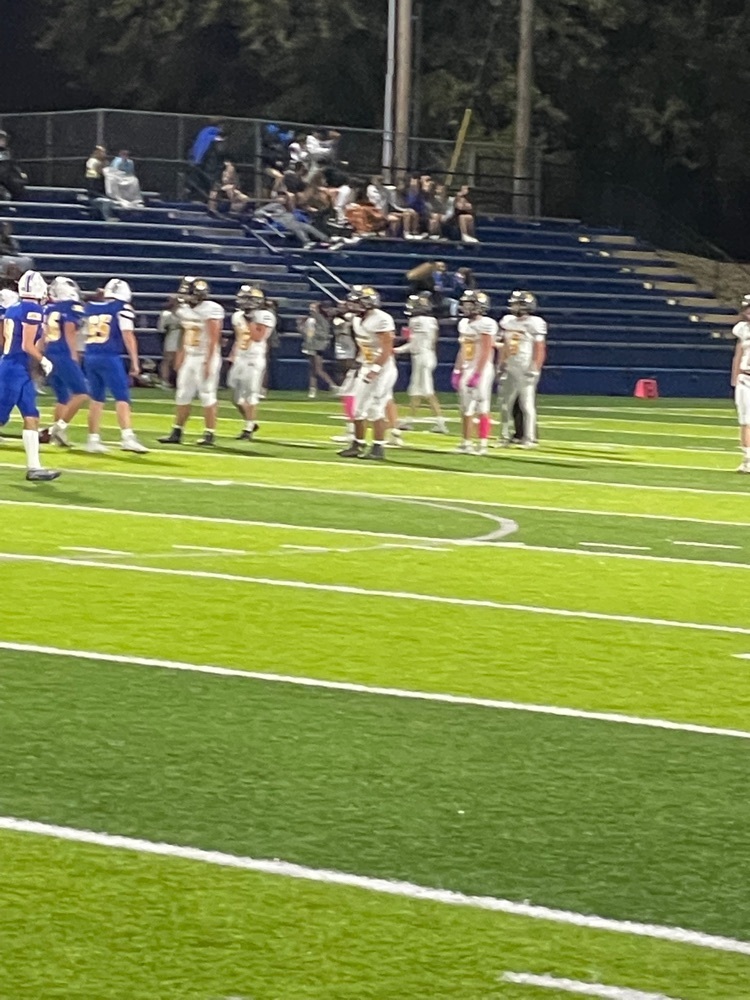 School Nursing Staff Spotlight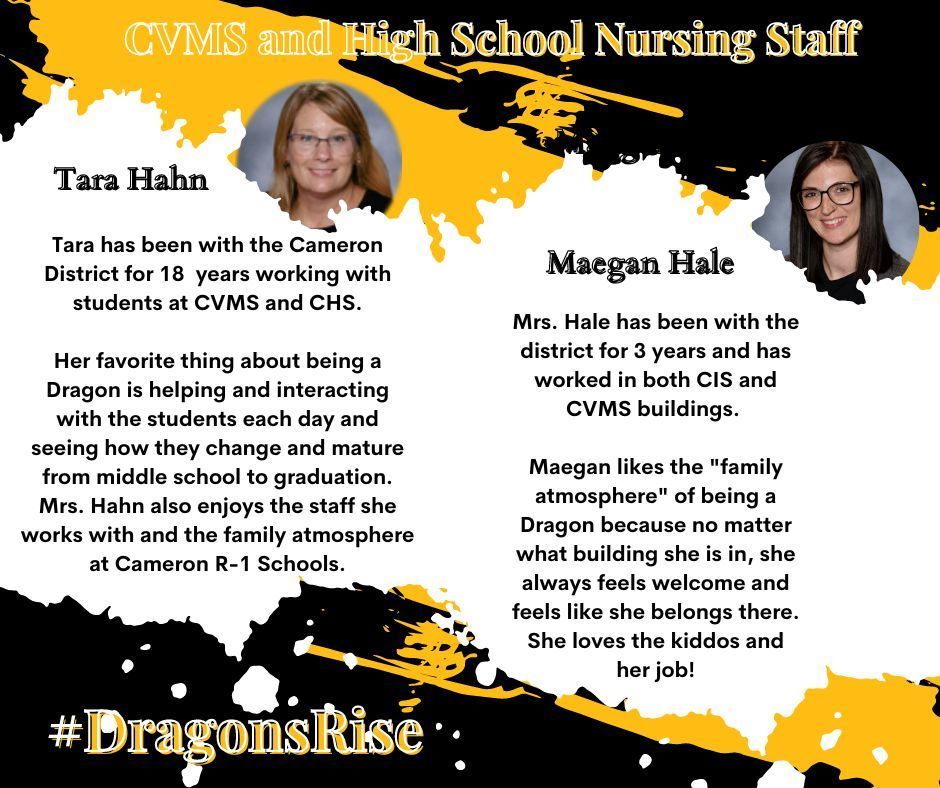 Don't forget parent teacher conferences at CVMS today from 1pm -8pm. There is no school on Friday 10/28. Have a great weekend.
Boys varsity soccer with the 2-0 win to conclude regular season play. Districts start Monday. Go dragon! #dragonsrise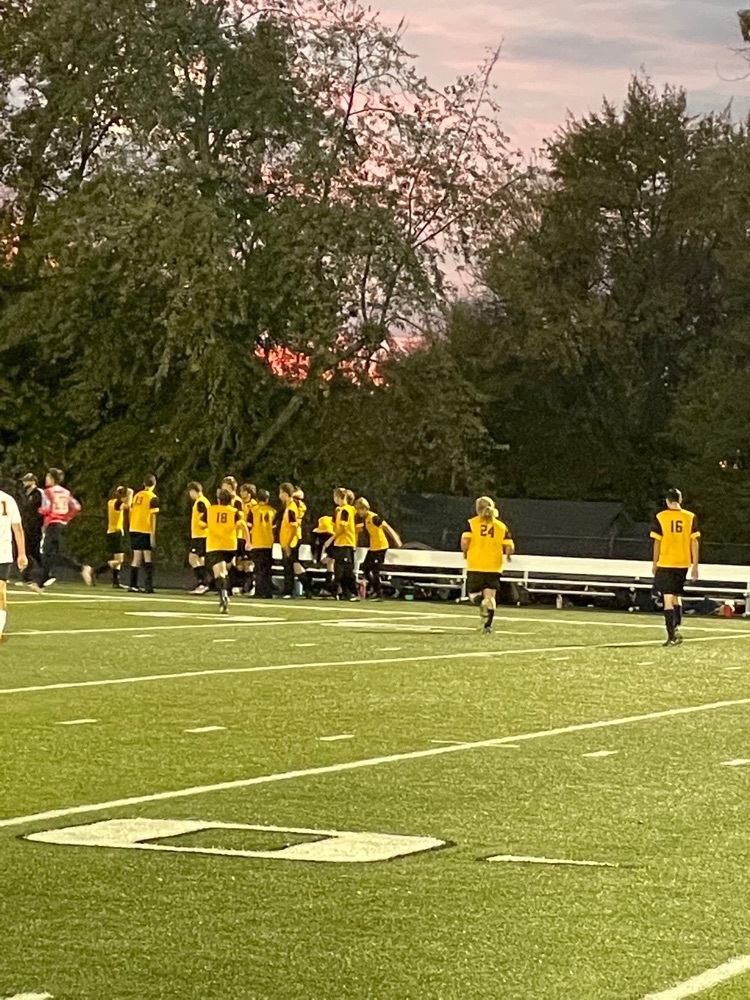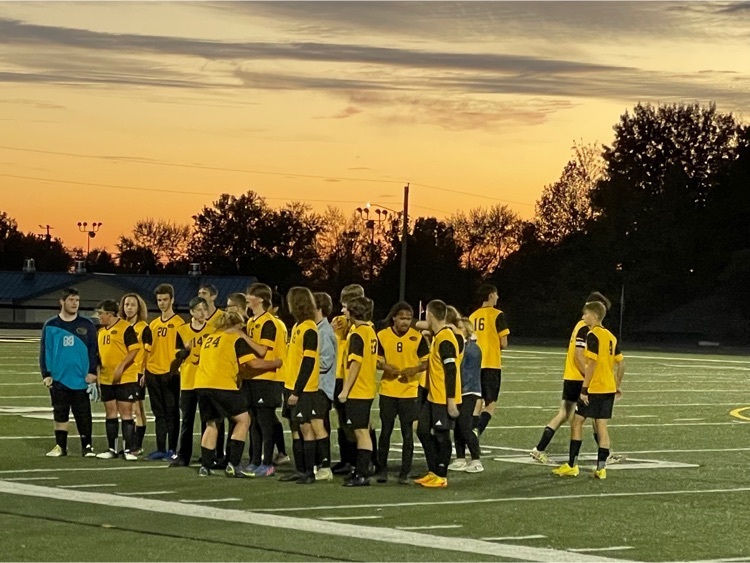 Staff Spotlight: Introducing our building administrative assistants! These ladies always have a smile, a friendly hello, and a helping hand for our students and staff.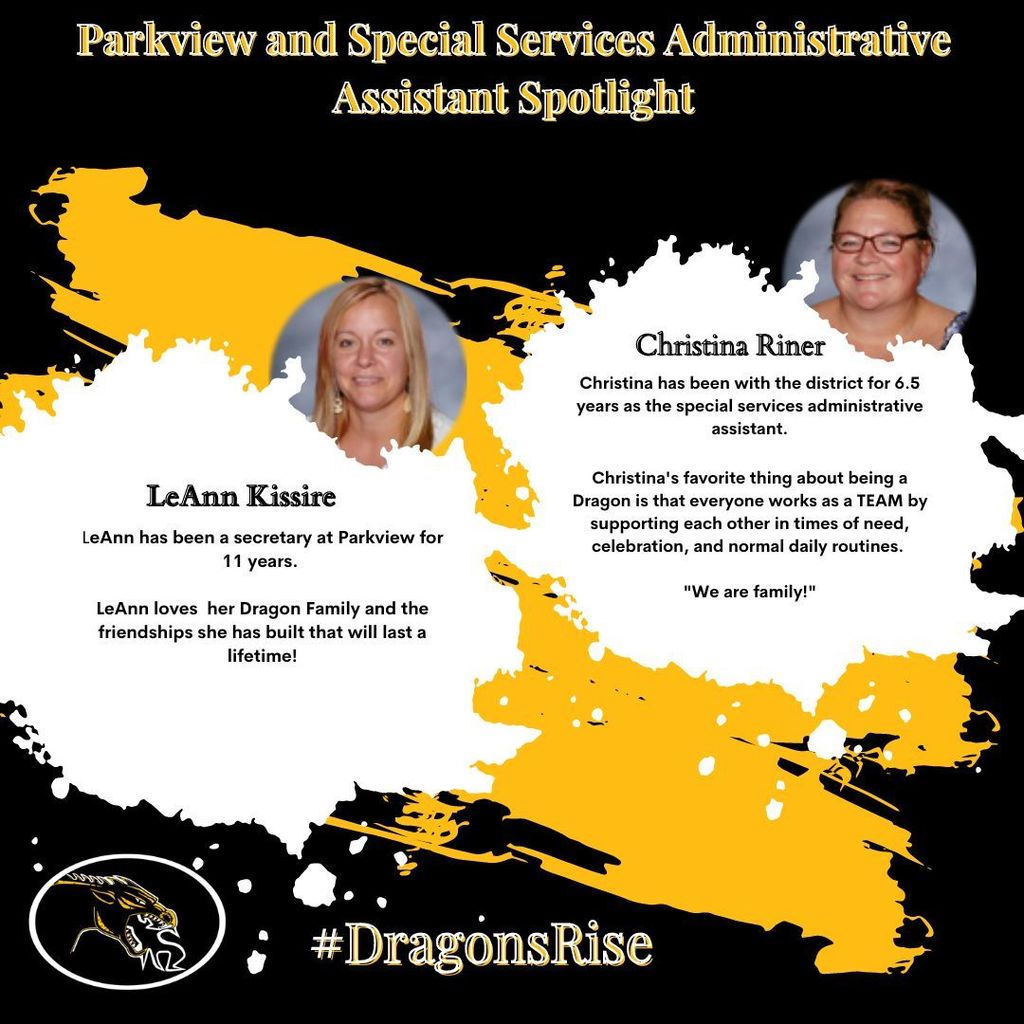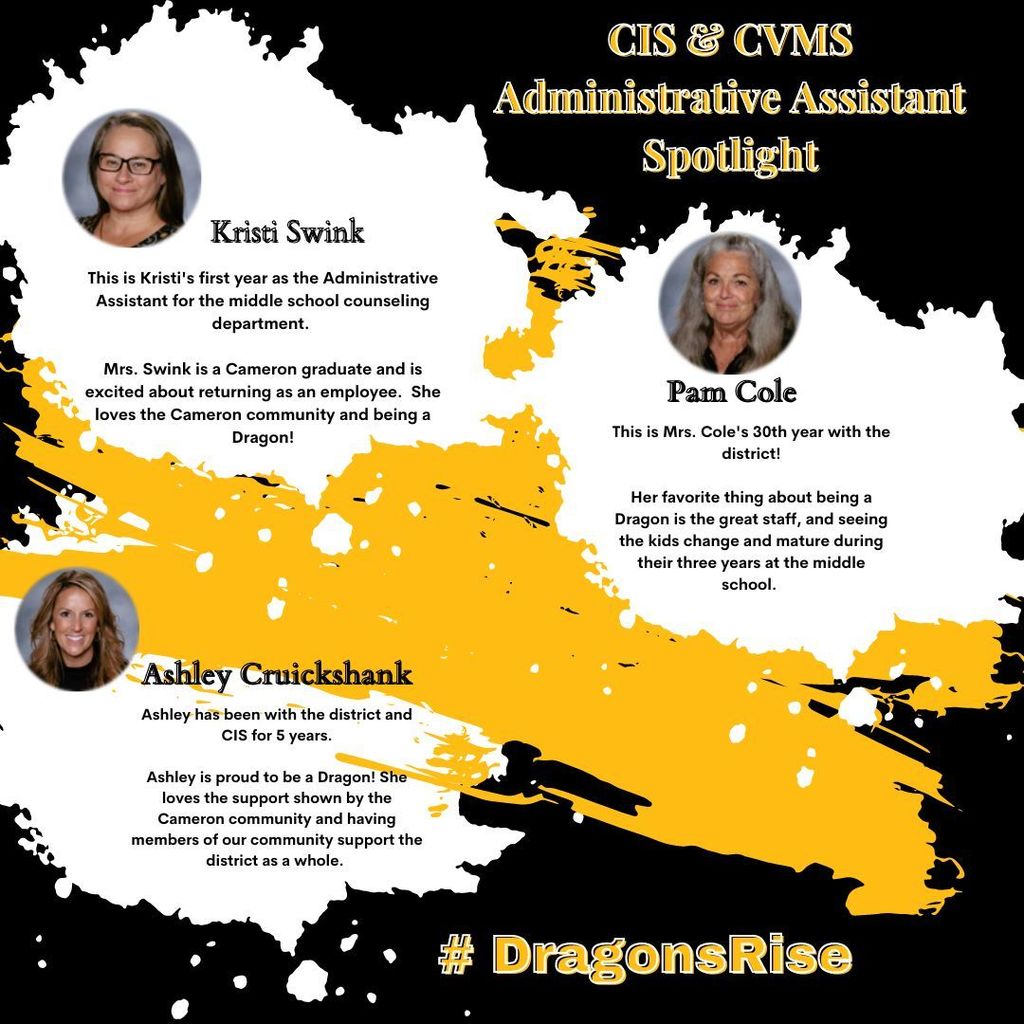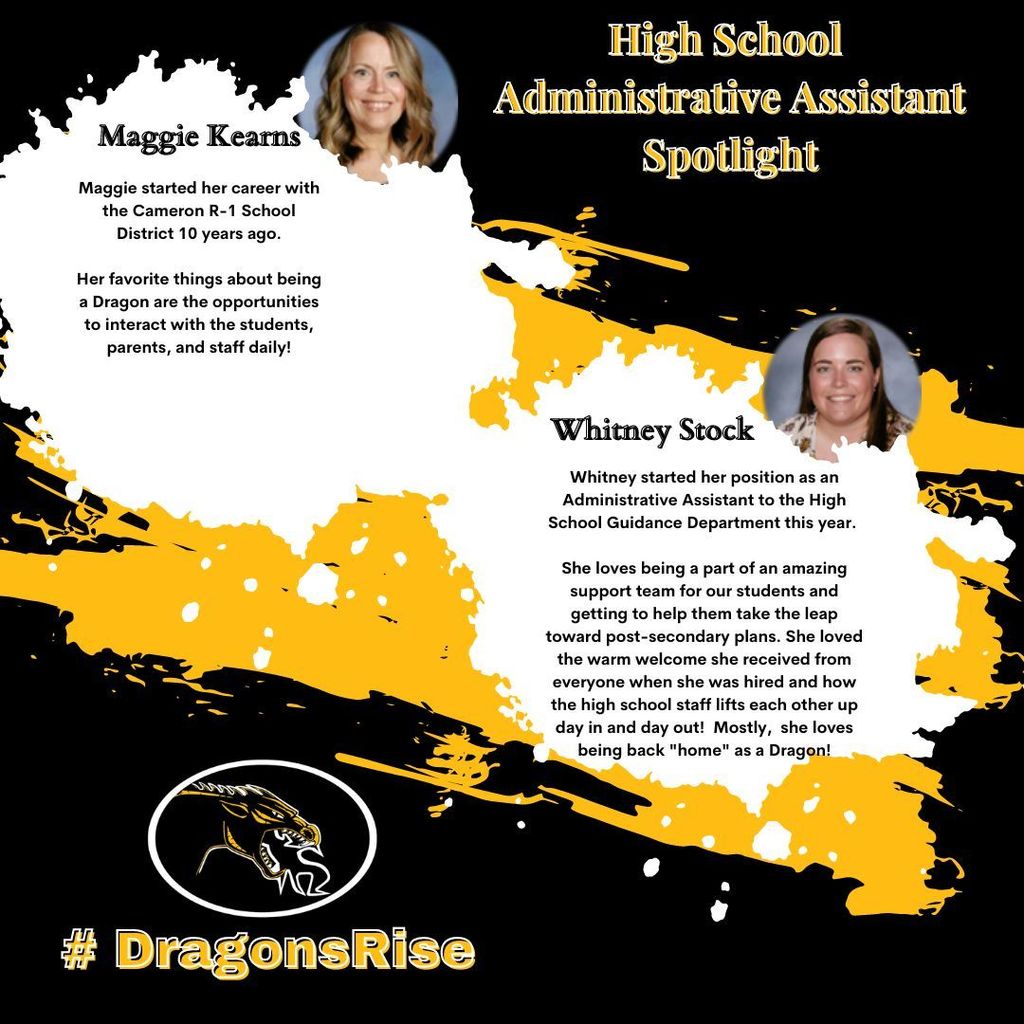 CAMERON INTERMEDIATE SCHOOL Absentee/Retake Day Picture Day is: Tuesday, November 1, 2022 Wagner Portrait Group will be at school to photograph any students who were absent on the initial picture day or any student that needs his/her picture retaken. If you are having a picture taken as a RETAKE, please make sure your student returns their package in its entirety, including the package insert sheet, to the photographer on retake day. (Feel free to attach a note to describe what you'd like us to do differently.) FOR ABSENTEE STUDENTS- CLICK HERE TO ORDER
https://bit.ly/3TCU4wT
www.WagnerPortraitGroup.com
Online Pre-Order Password: 2A5Z5R6W Can't order online or have other questions? We are happy to help! 314-567-5900