The metal panels are going up at the new HS office space. Getting closer everyday. #DragonsRise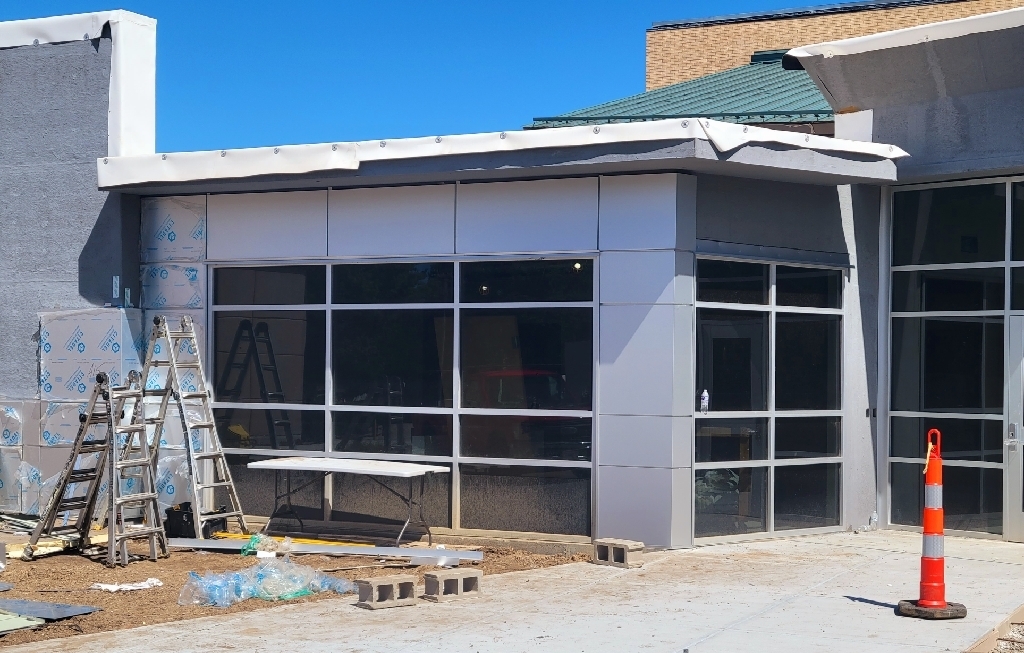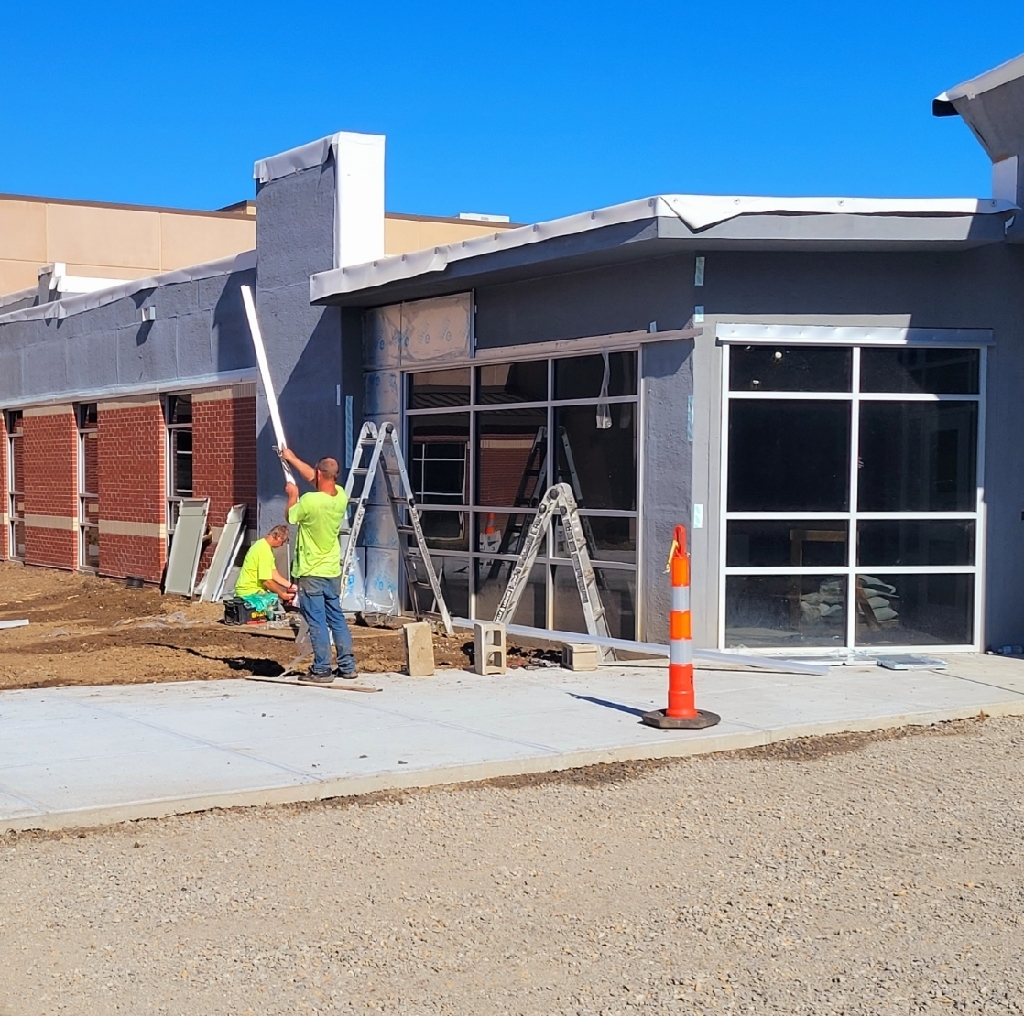 The Board of Education room has been updated and moved. The new room is now on the main floor of Goodrich. Meetings are held on the 3rd Monday of each month at 7pm.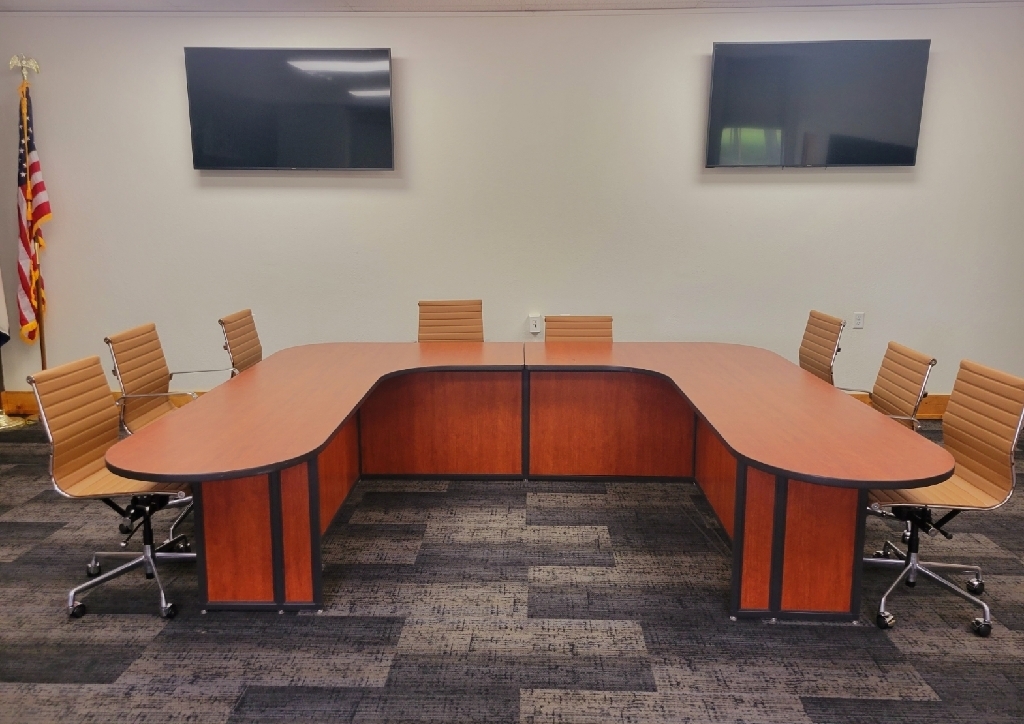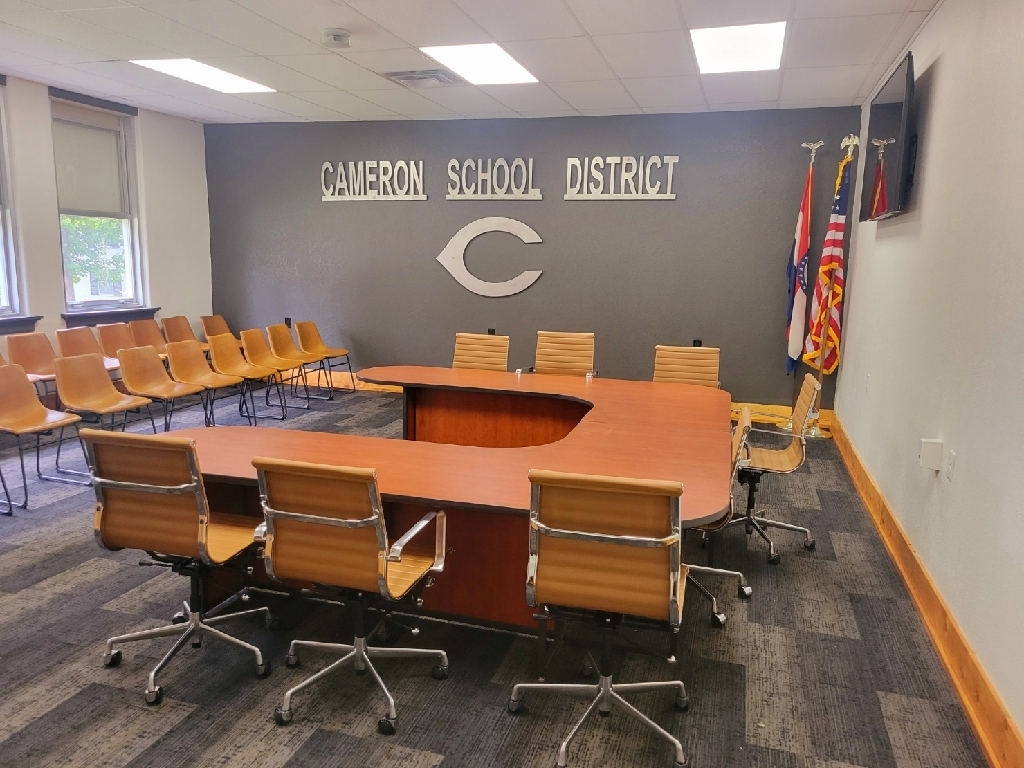 Wow! Thank you Cameron Community for your generous donations! Stuff the Bus was a huge success! #DragonsRise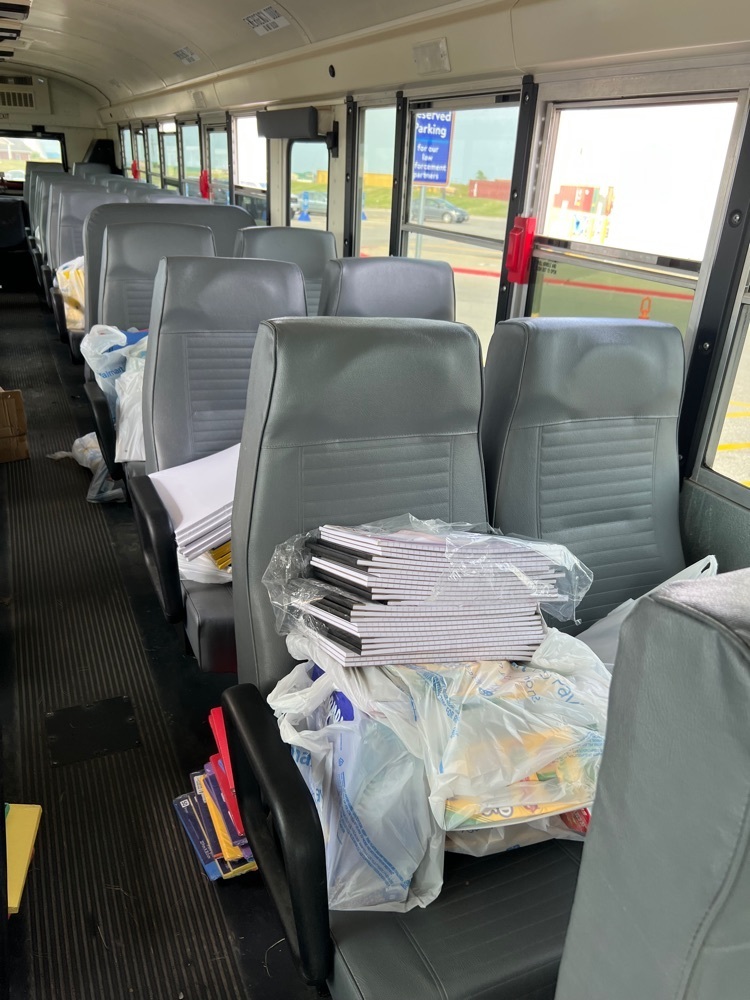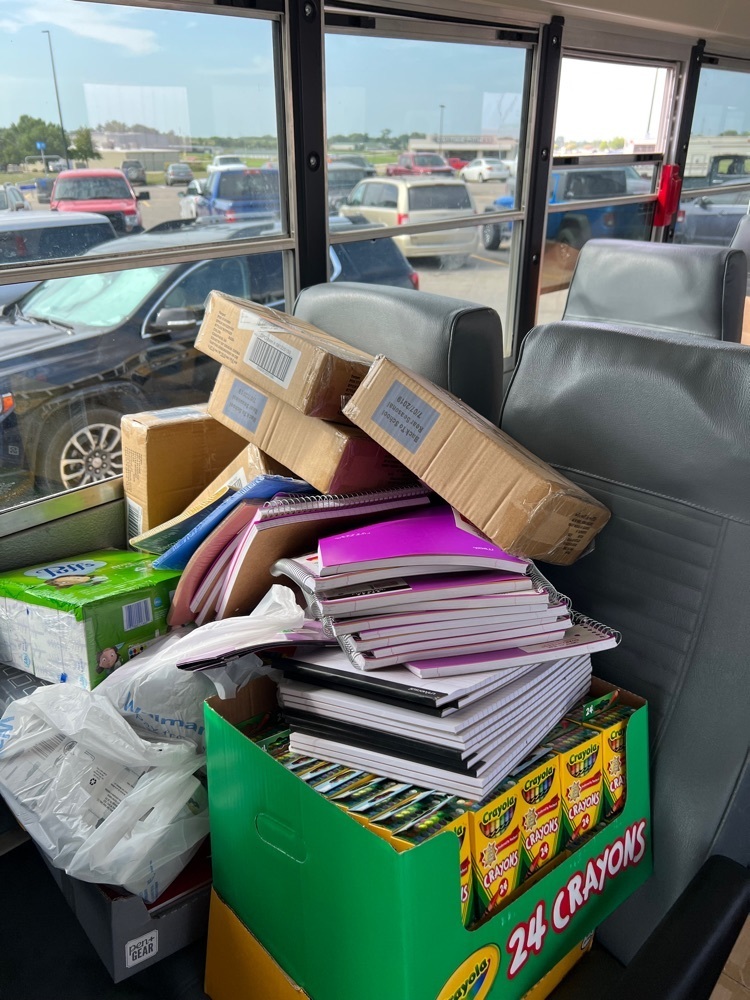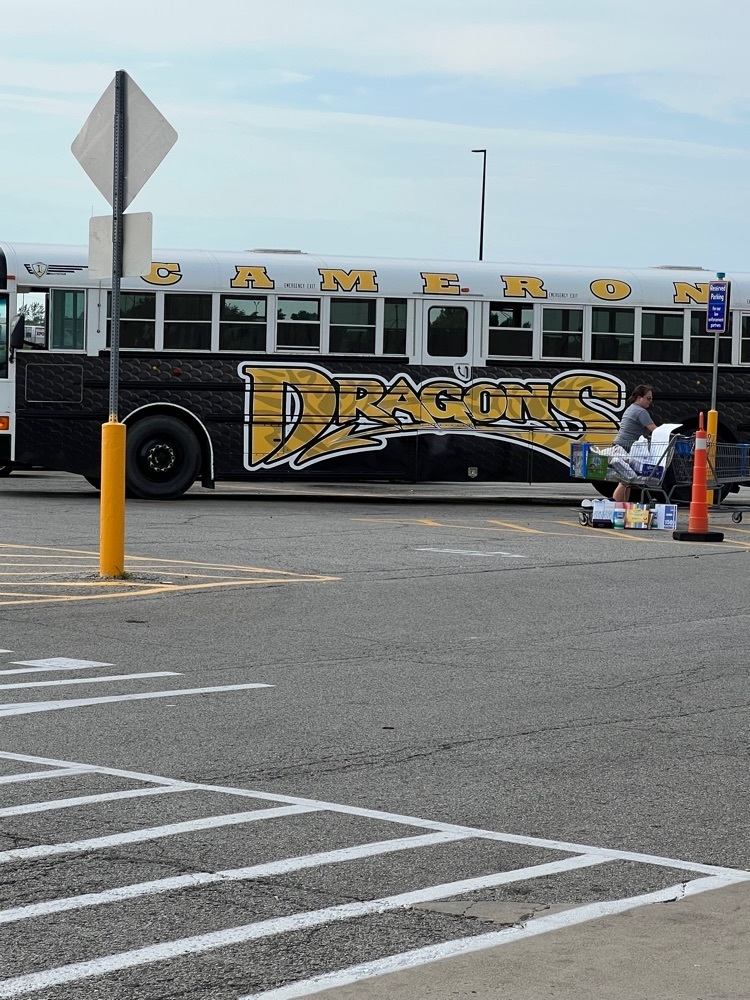 Good morning for Cameron Walmart: Staff members of Cameron R-1 School District are here until 7pm to help collect donations for the Stuff the Bus supplies drive. Every little bit can help a Cameron family that is in need. Come out and Stuff the Bus!! #dragonsrise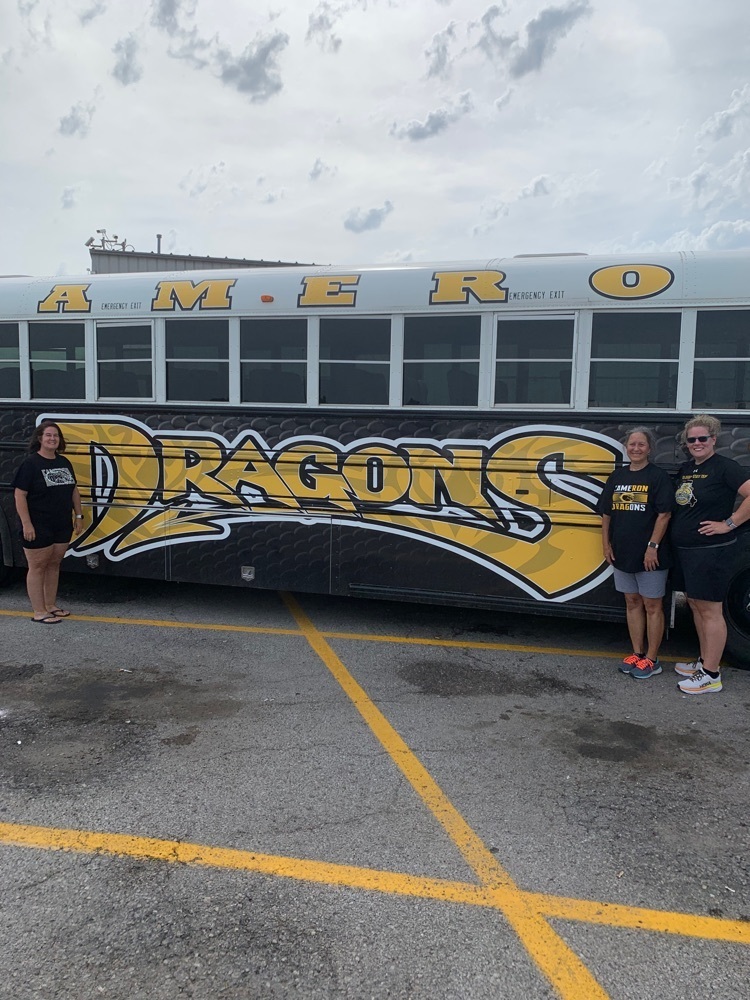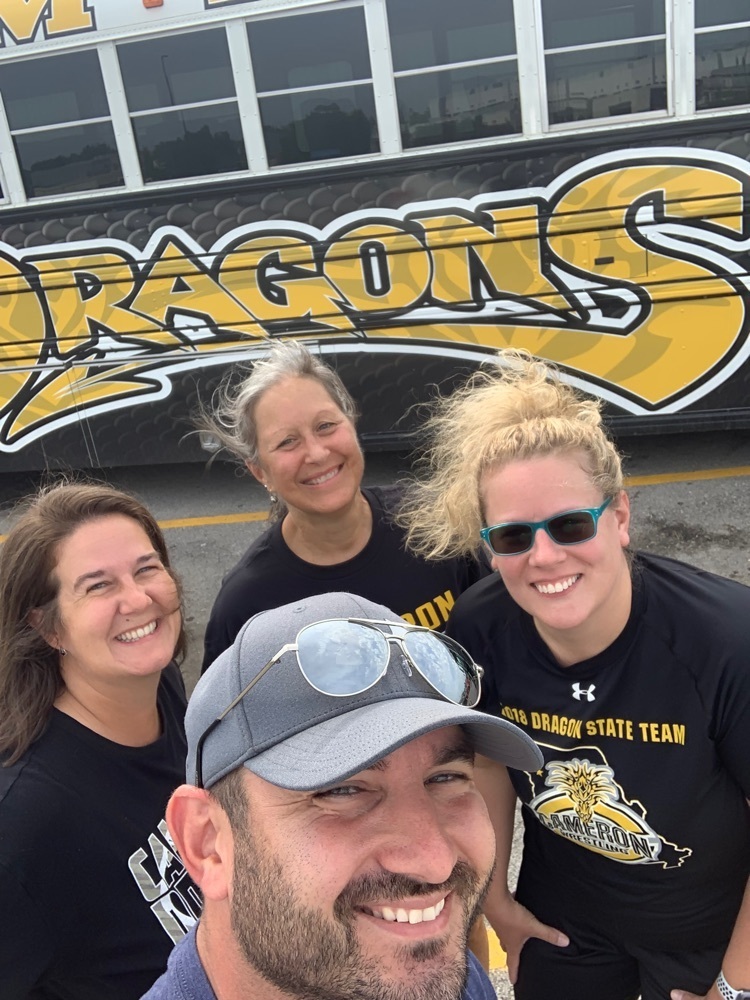 Teachers new to the district have been busy working with their Mentors and Building Buddies preparing for the 2022-2023 school year. The Dragon family is looking forward to working with these outstanding educators! #DragonsRise
We converted a locker room space at CIS into a kitchen and laundry area. Our special education department will be utilizing the space to teach life skills to our students. Our new student ran t-shirt business will also run out of this space.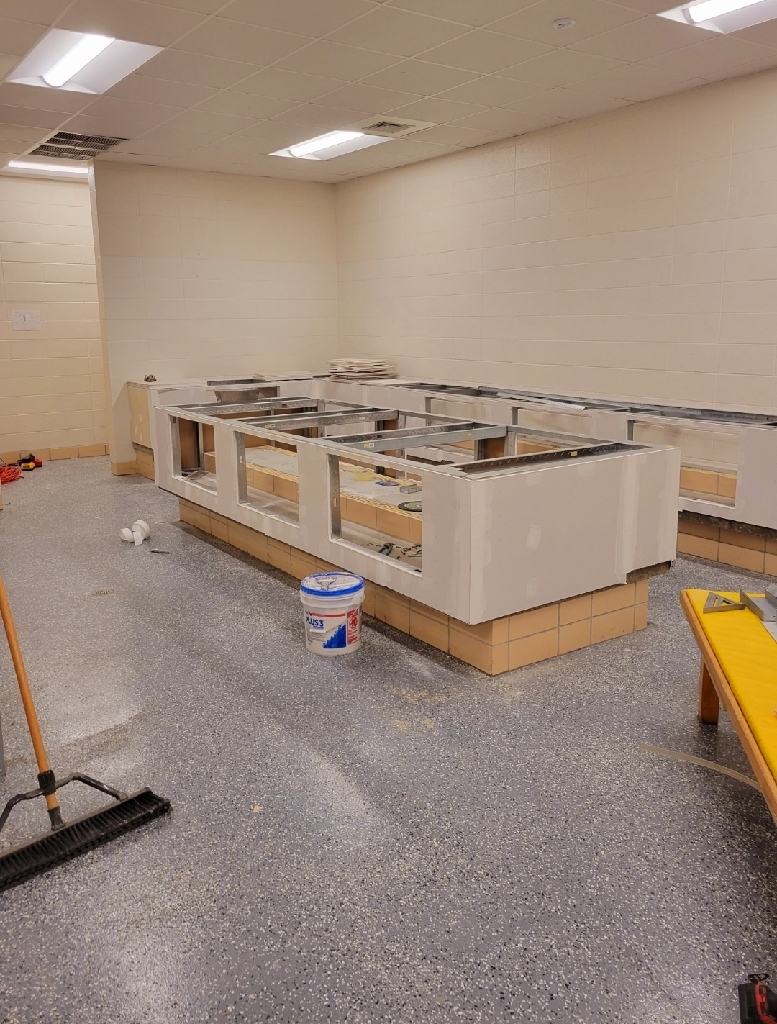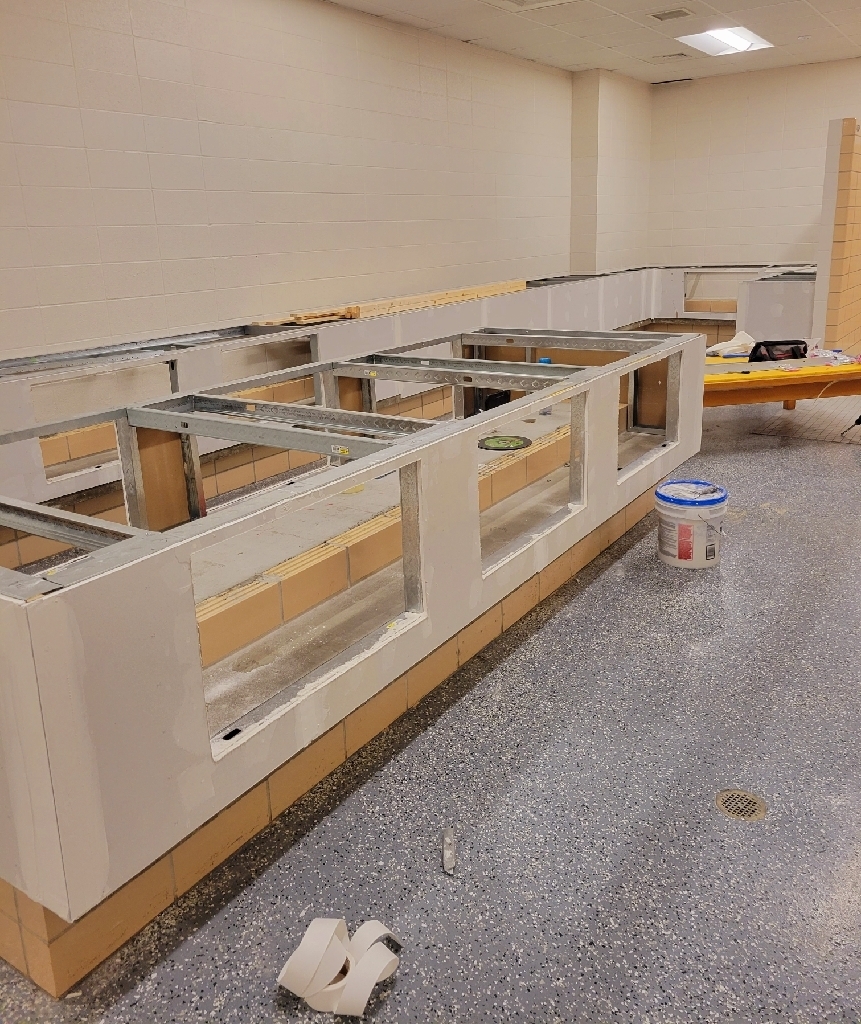 Fall High School 1st Practice schedule! For questions contact the high school coach for that sport!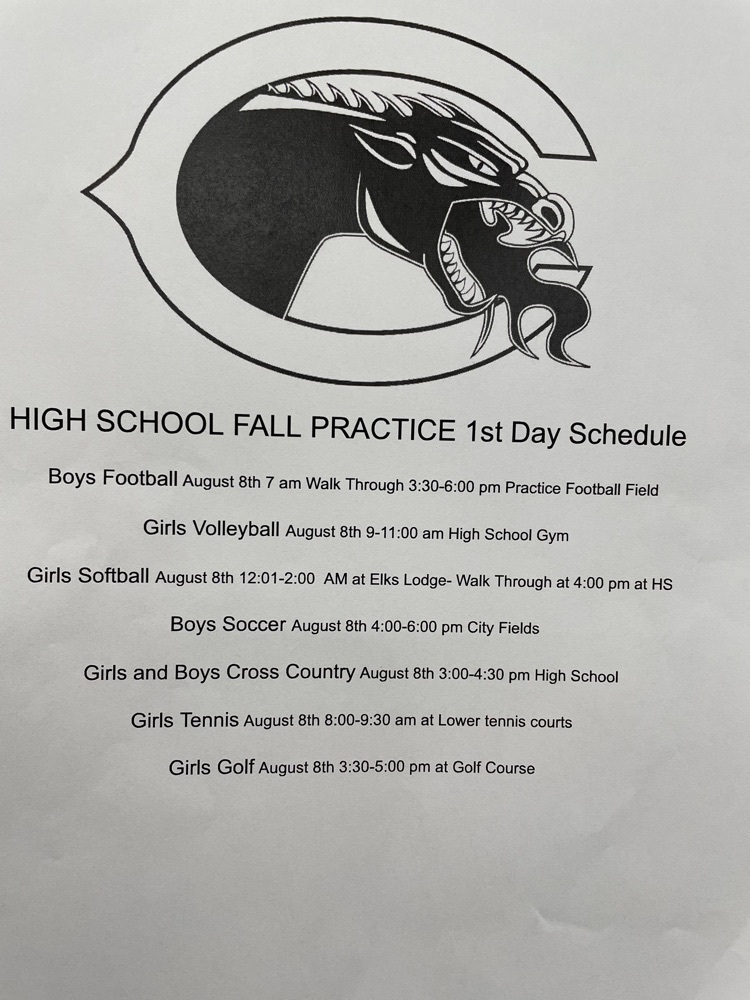 Stuff the Bus Event Where: Cameron Wal-Mart When: Friday, August 5th - Sunday, August 7th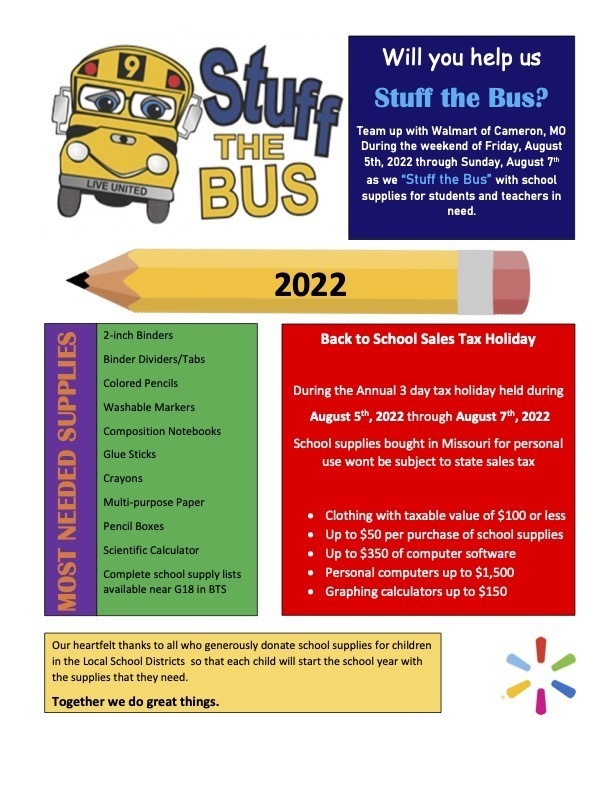 The old ag shop is getting new life as the future wrestling room. The old wrestling room was converted into Language Arts classrooms. The walls between the shops have been opened up, new windows and the classroom space now becomes new locker rooms.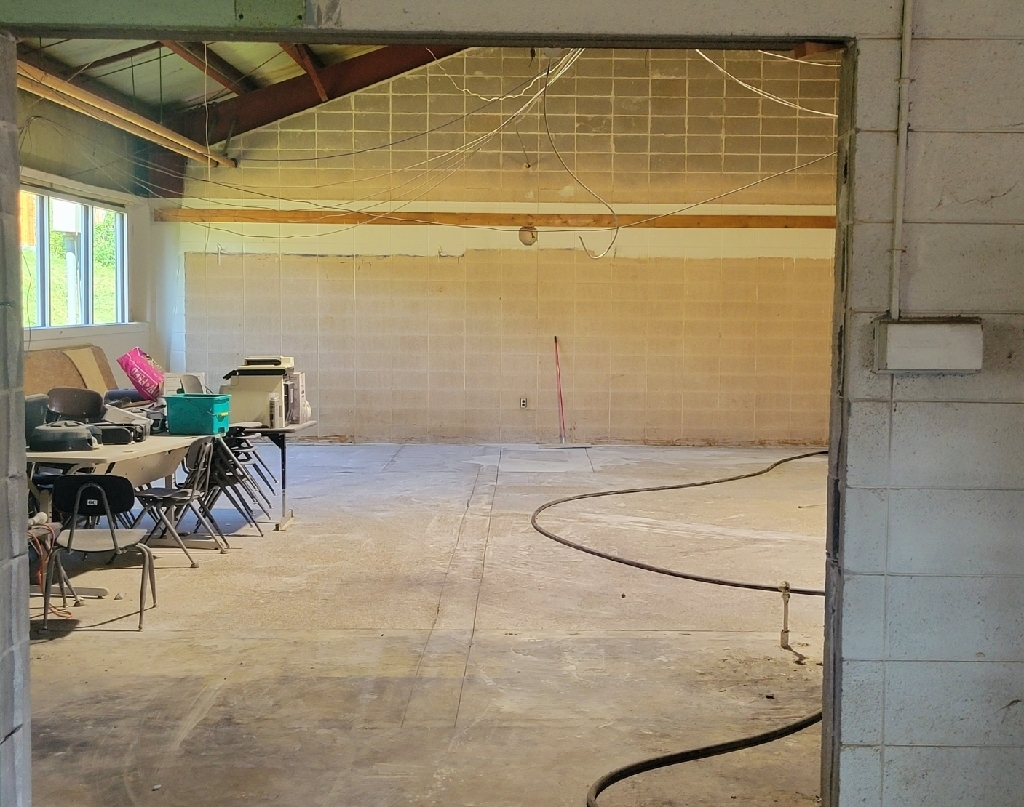 Back to School Immunizations Clinic Where: Cameron High School Parking Lot When: August 18th from 5-7pm Who: Current Middle School or High School Students Vaccines Available: Tdap, Meningococcal, and HPV Sponsored by Clinton County Health Department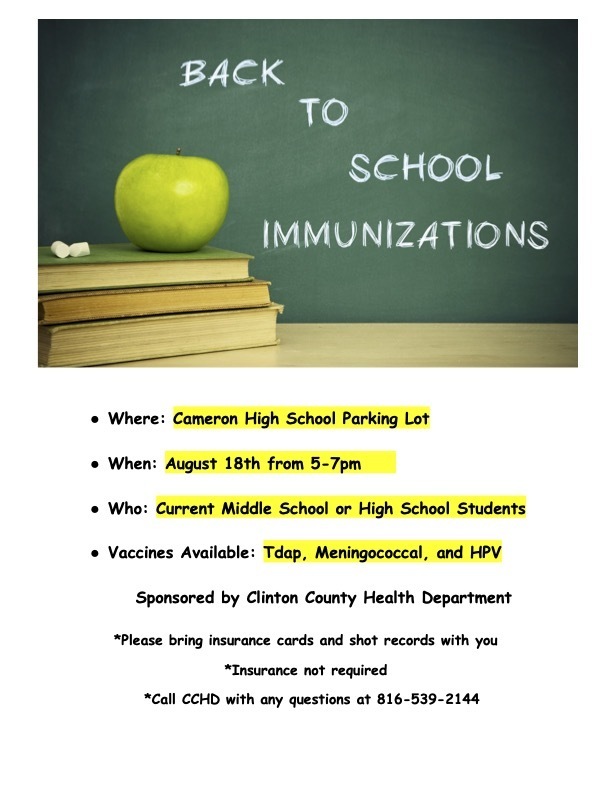 Fixing some cracks at CVMS and resealing the parking lot.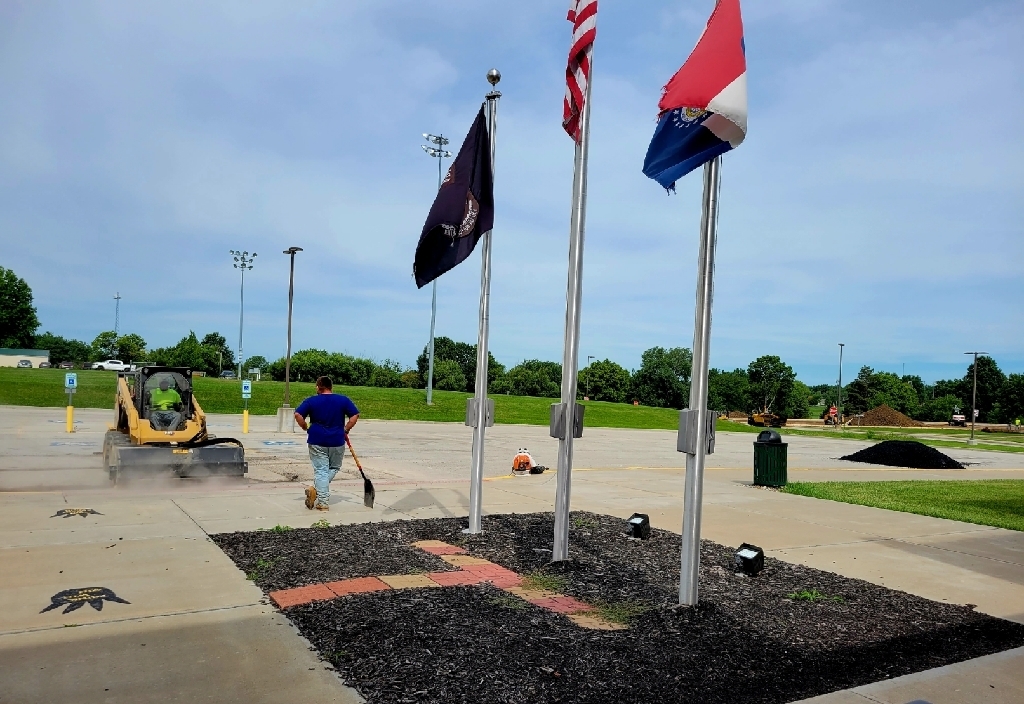 Construction and Project Update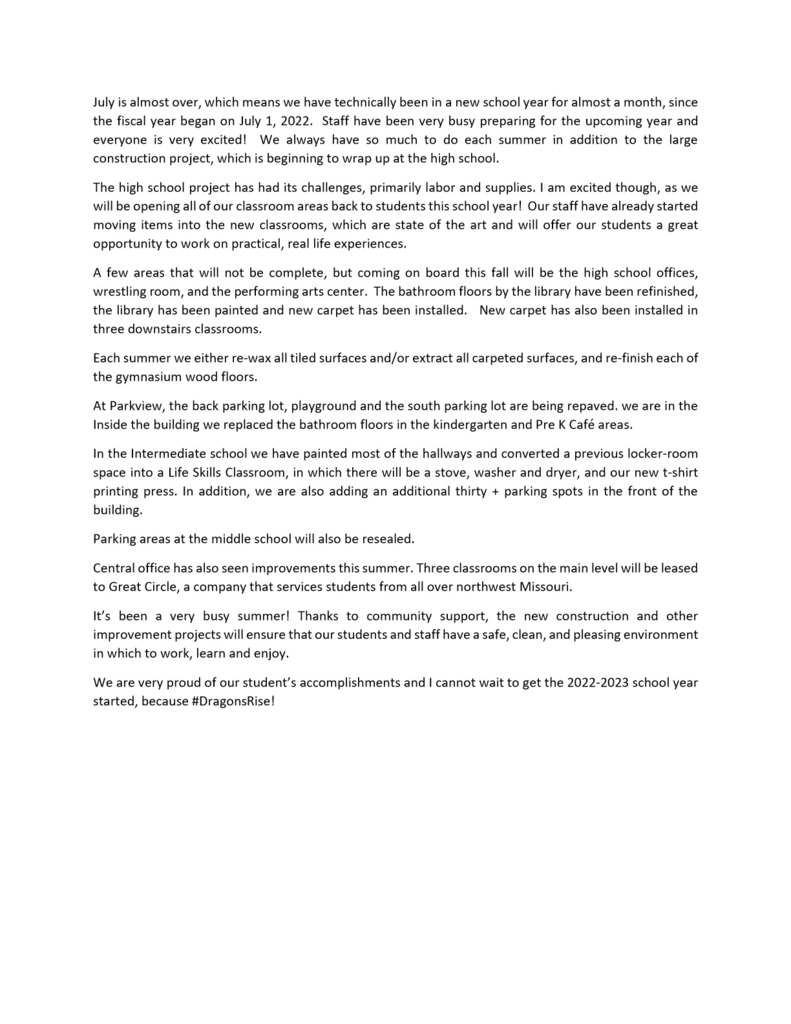 Thirty plus additional parking spots being added to the Intermediate School. Will be a nice daily addition, plus activities at CIS, CVMS, and CHS in the evenings.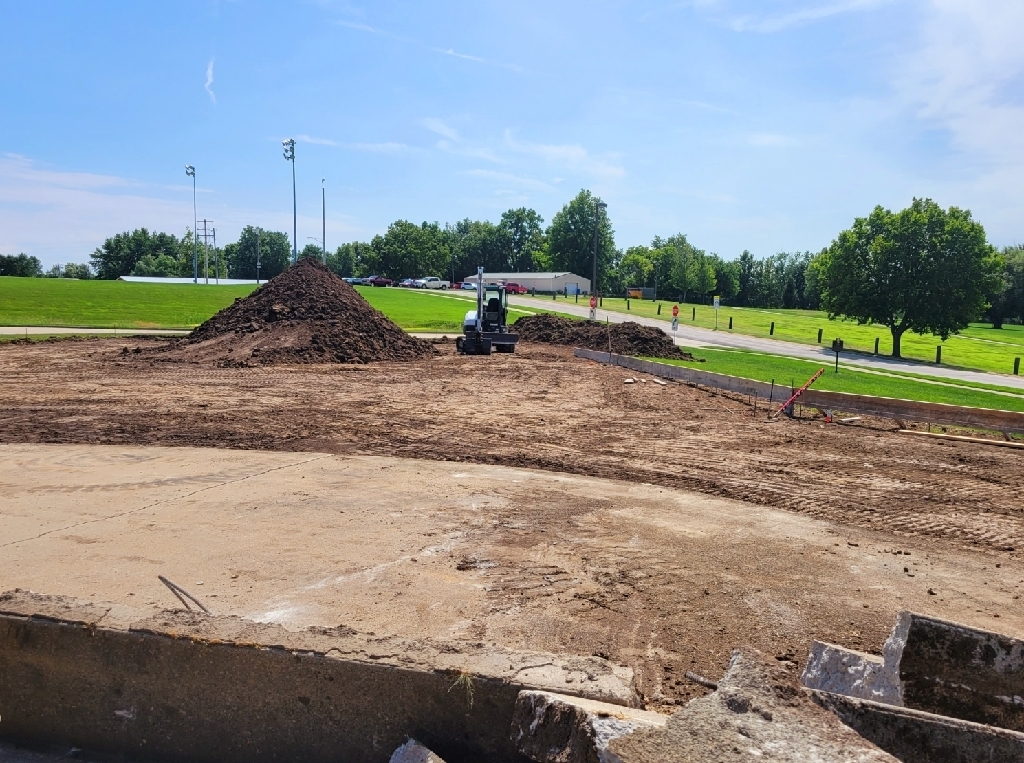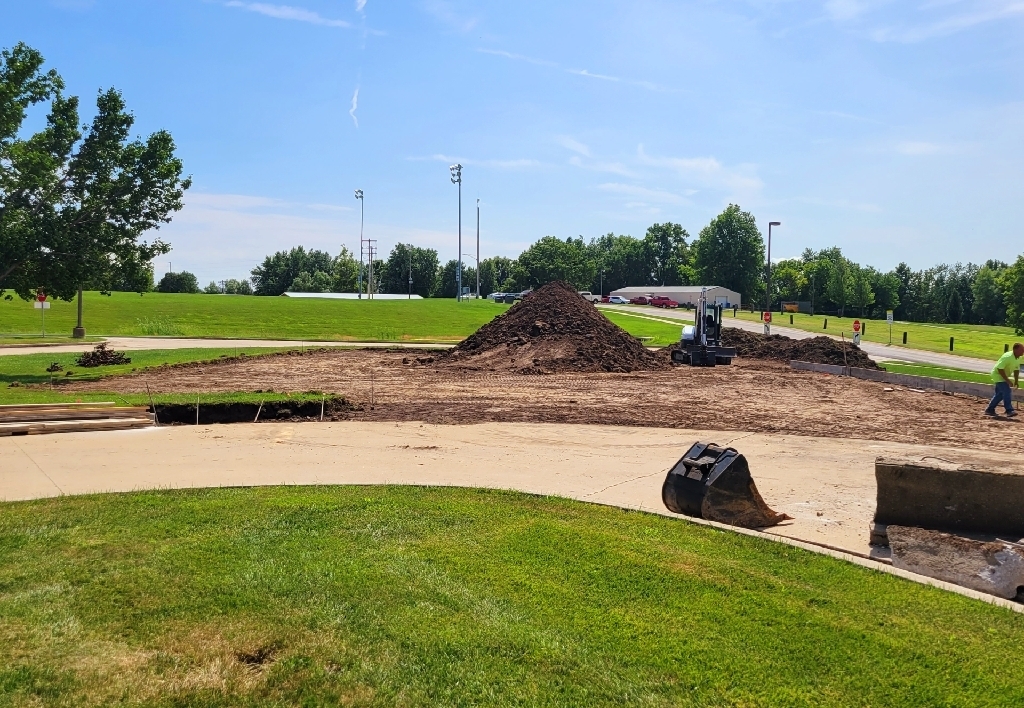 New paving projects at Parkview. The playground, west lot and south parking lot all repaved.#DragonsRise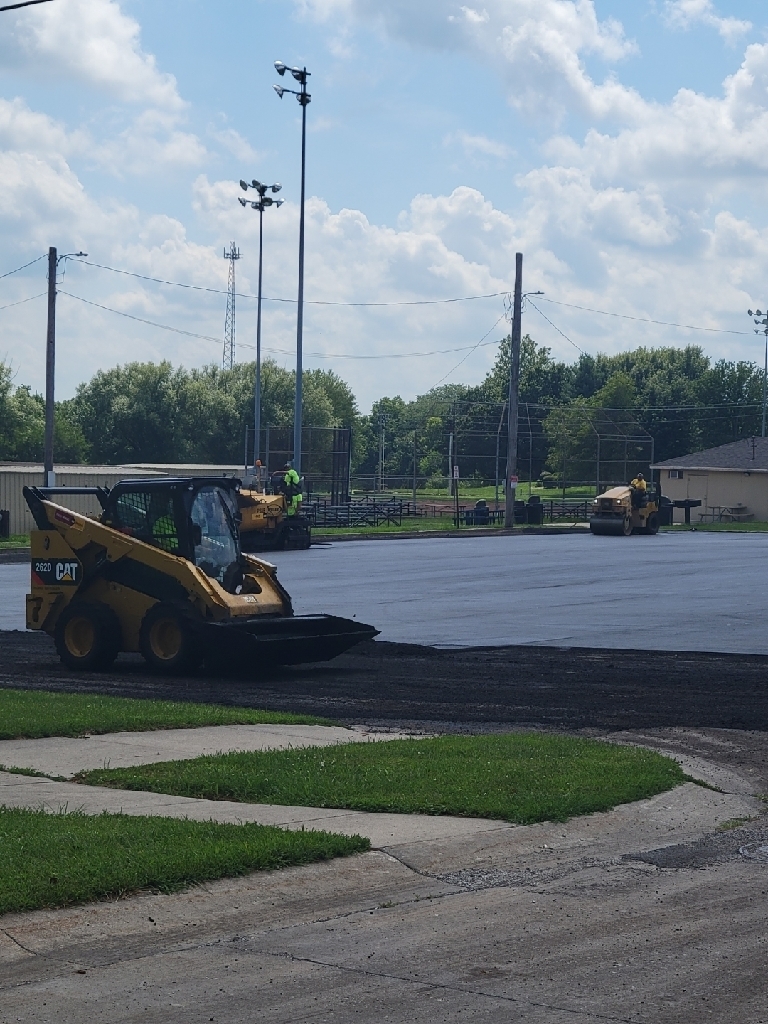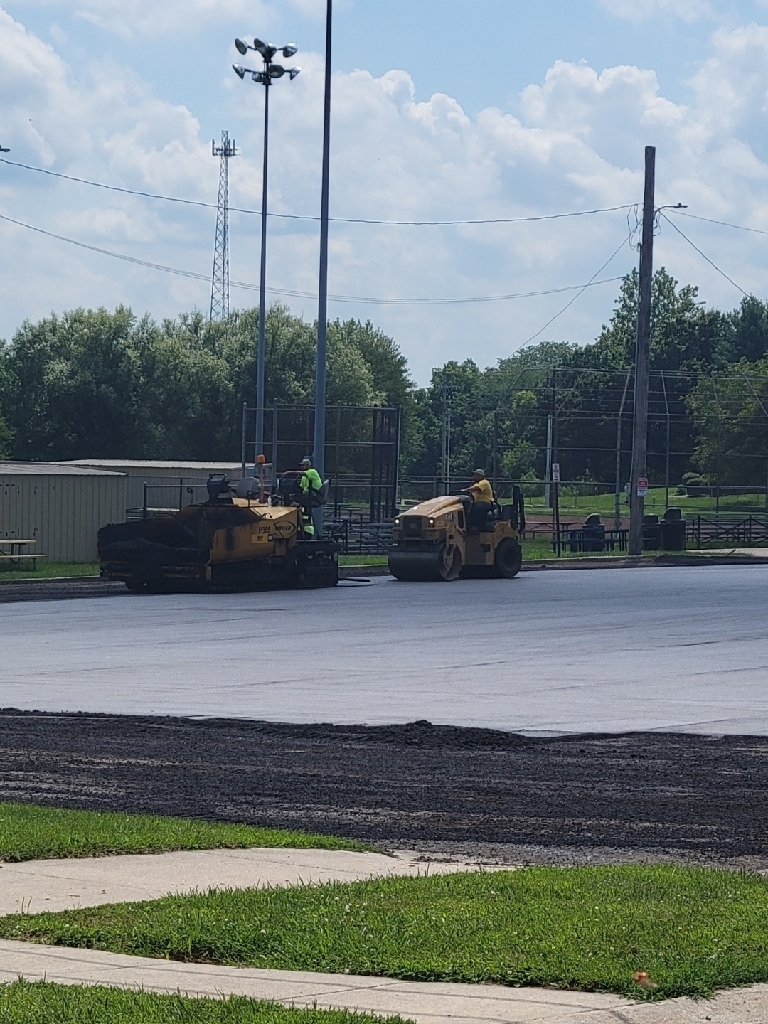 2022 - 2023 - Supply Lists for Parkview, CIS, and CVMS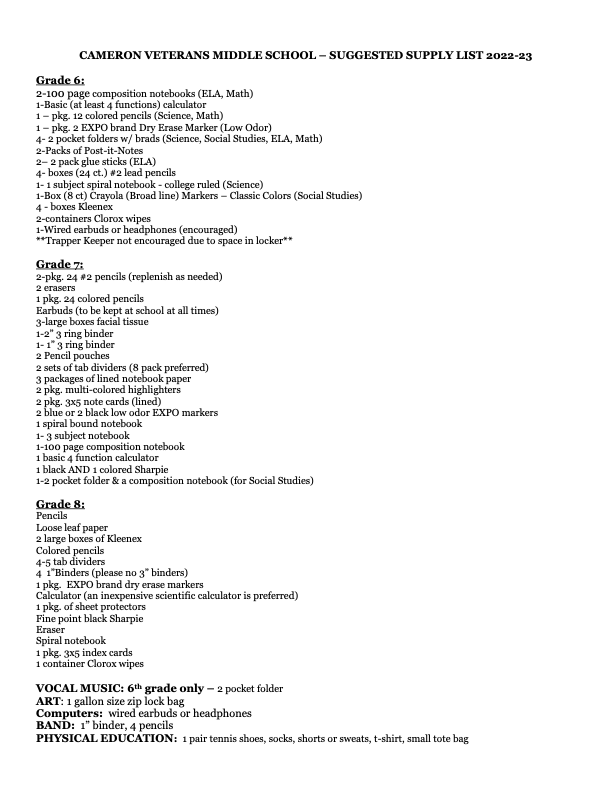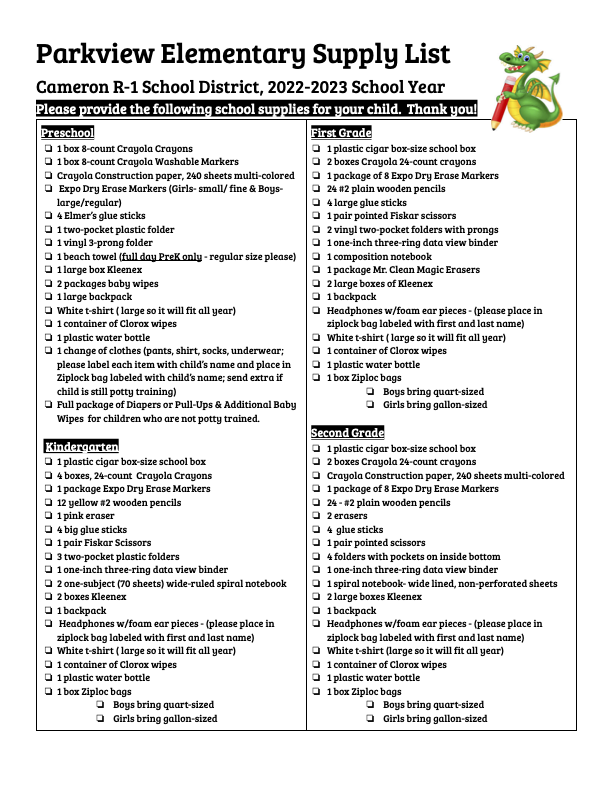 Mrs. Toni Cox Named Cameron Intermediate Principal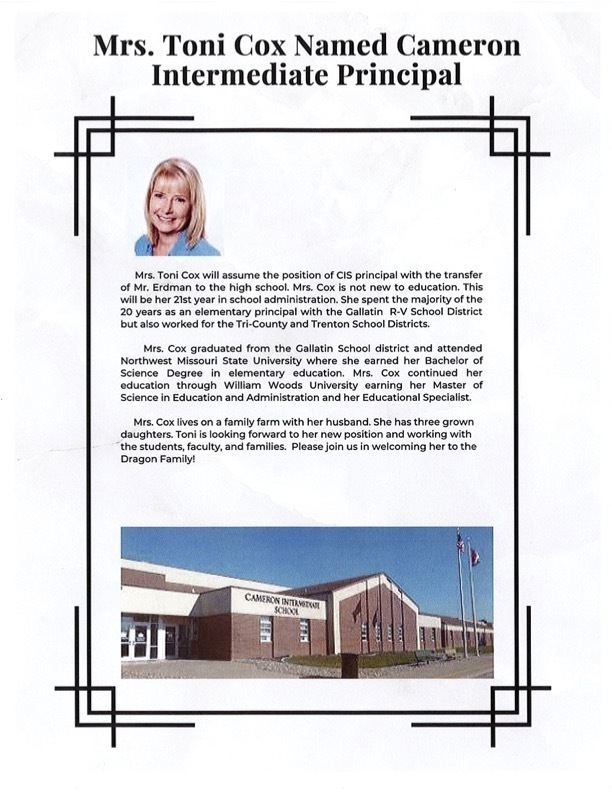 We are hiring paraprofessionals for the 2022-2023 school year!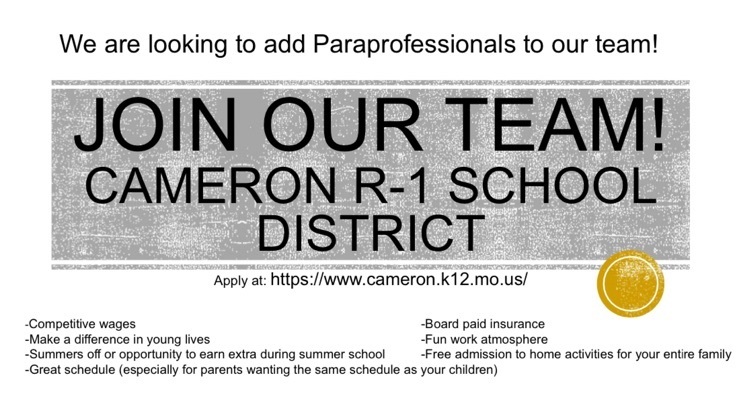 The Cameron R-1 School District is seeking applications for a dynamic, student-centered high school chemistry teacher for the 2022-2023 school year. The teacher will be responsible to plan and implement daily instruction, work in a collaborative team with other teachers, and effectively communicate with students, staff and parents. Applicants must possess appropriate Missouri DESE certification. To apply, please visit:
https://cameronr1.tedk12.com/hire/ViewJob.aspx?JobID=2409

​Starting today, people in a mental health crisis can call or text 988 to connect with trained mental health professionals. The new number takes the place of the 10- digit National Suicide Prevention Lifeline number.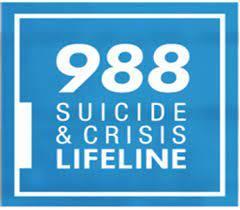 Leadership Northwest Missouri is offering a session for recent graduates, juniors and seniors. The session will share information regarding the different college and vocational options and financial information. The sessions will be held at East Hills Library in St. Joseph, July 28th 9:00 am-4:30 pm. There is a $25 fee per person that will include lunch. For more information, please reach out to Jennifer Jarvis at
Jennifer.Jarvis@amwater.com