Weekly Update for November 15 - November 20. #DragonProud #DragonsRISE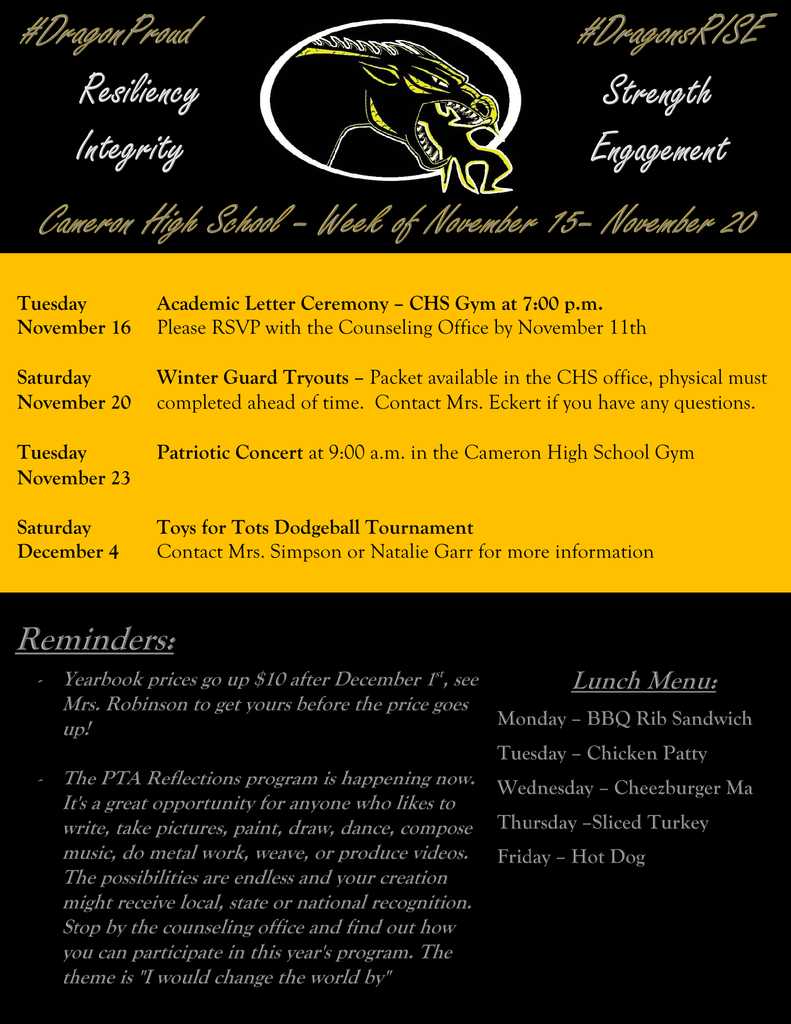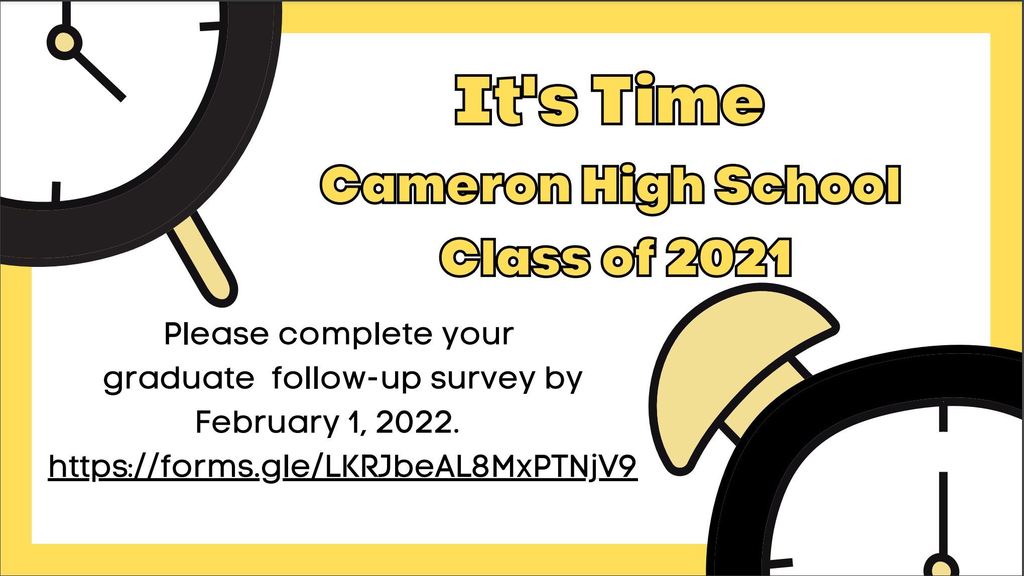 Are you a CHS graduate from the Class of 2021? If so, help us out by completing our graduate follow-up survey! We appreciate your help! #DragonProud #DragonsRISE
https://forms.gle/LKRJbeAL8MxPTNjV9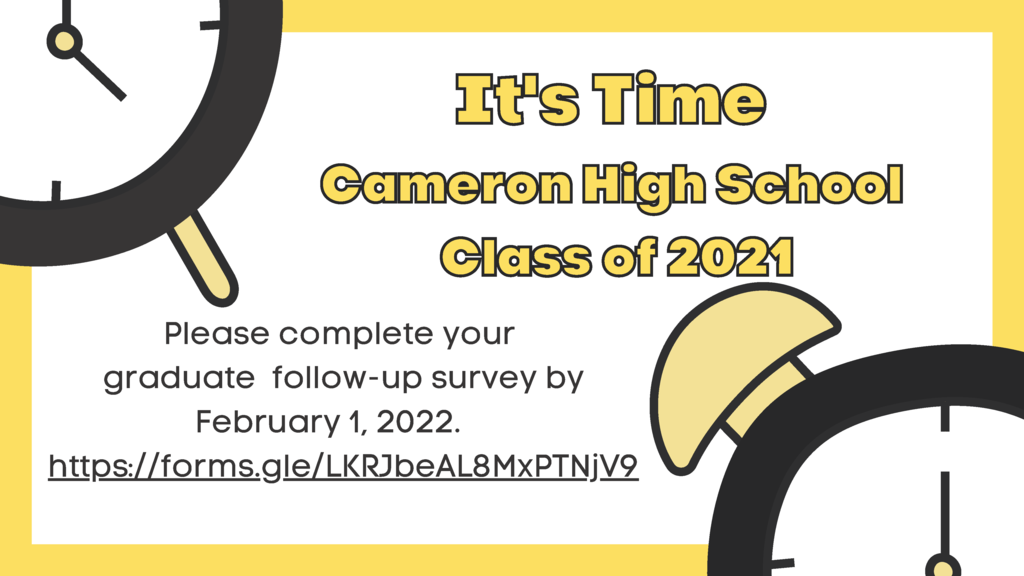 It was great having our band students perform tonight! They did amazing and it was refreshing to see them in action! Great job! #DragonProud #DragonsRISE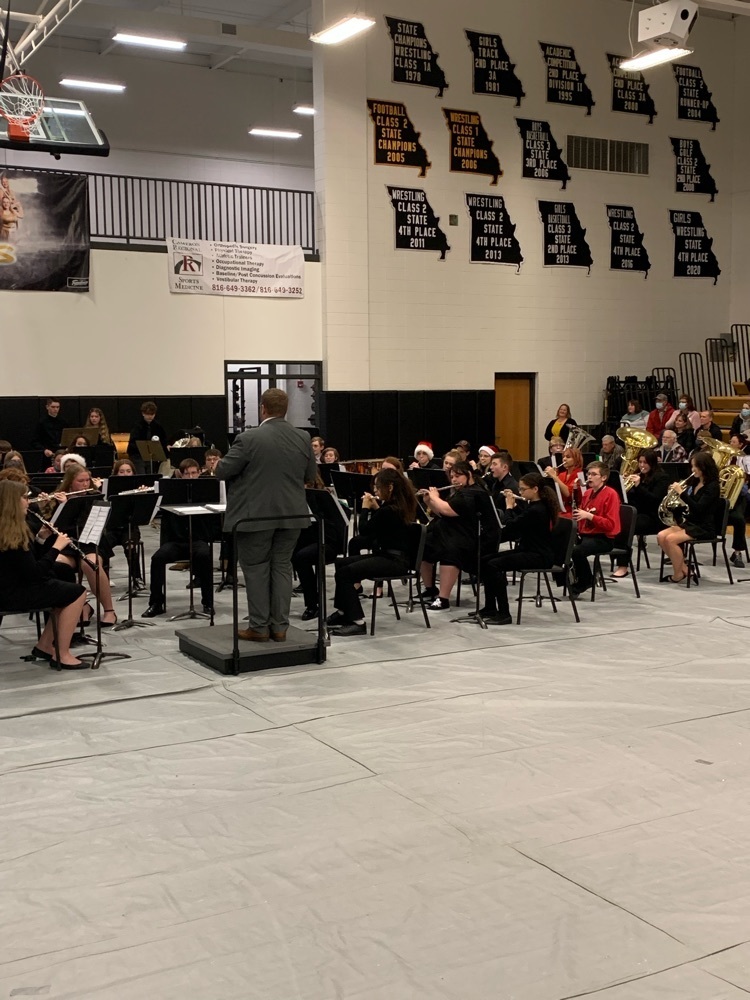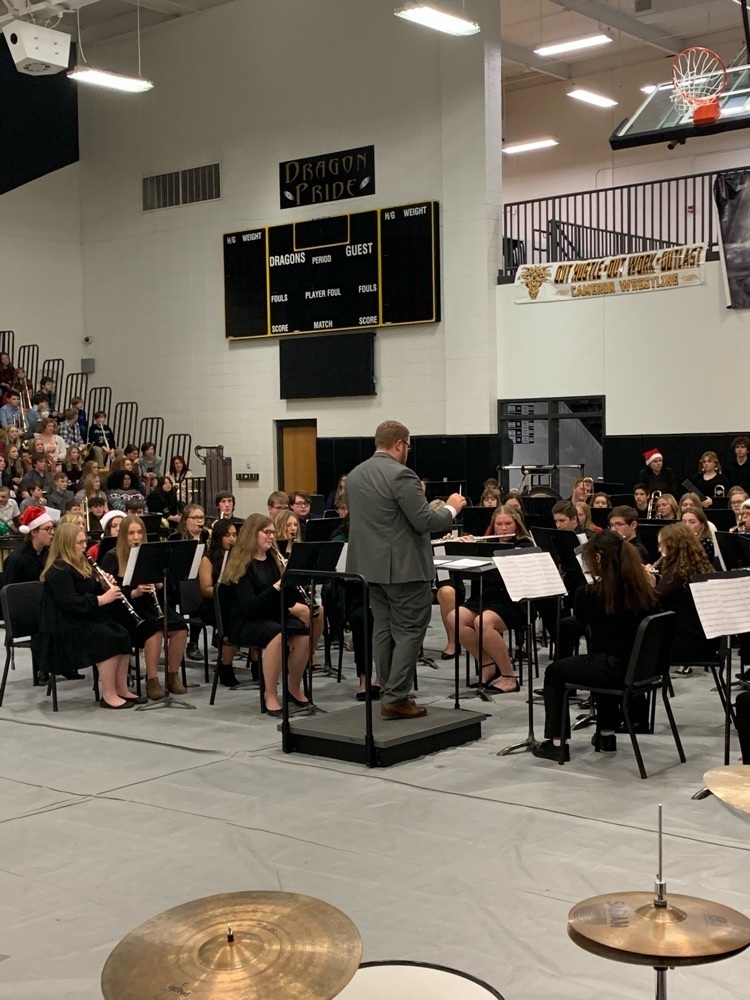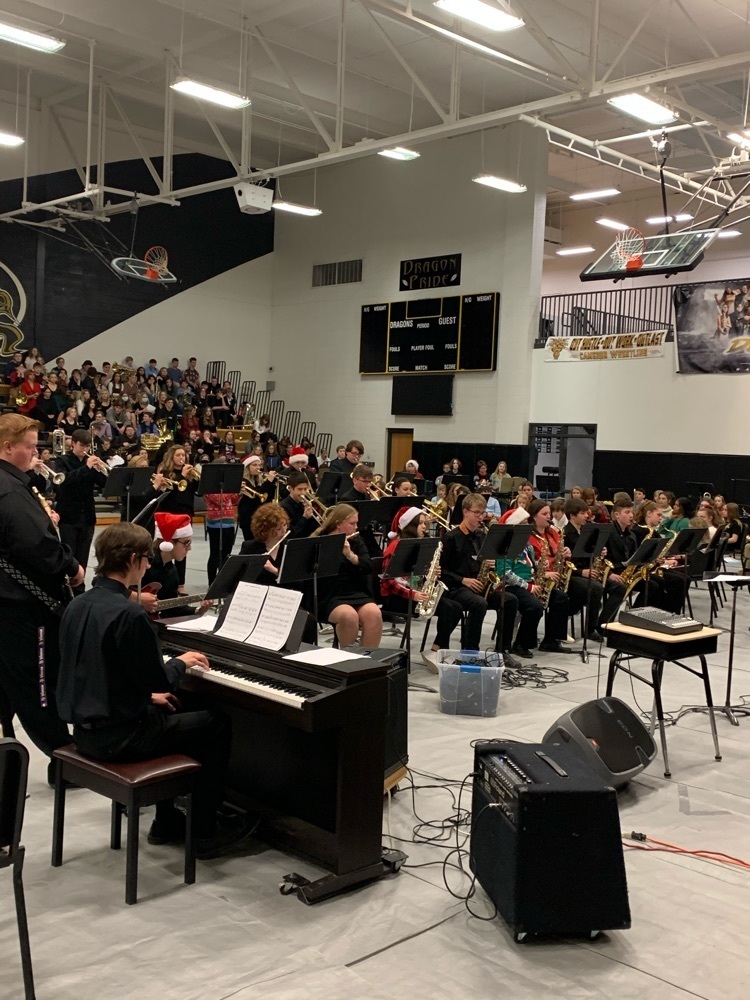 Join us at CHS on February 15th for Empty Bowls and basketball. Support local organizations with proceeds going to the local food pantry. See the attached flyer for additional information!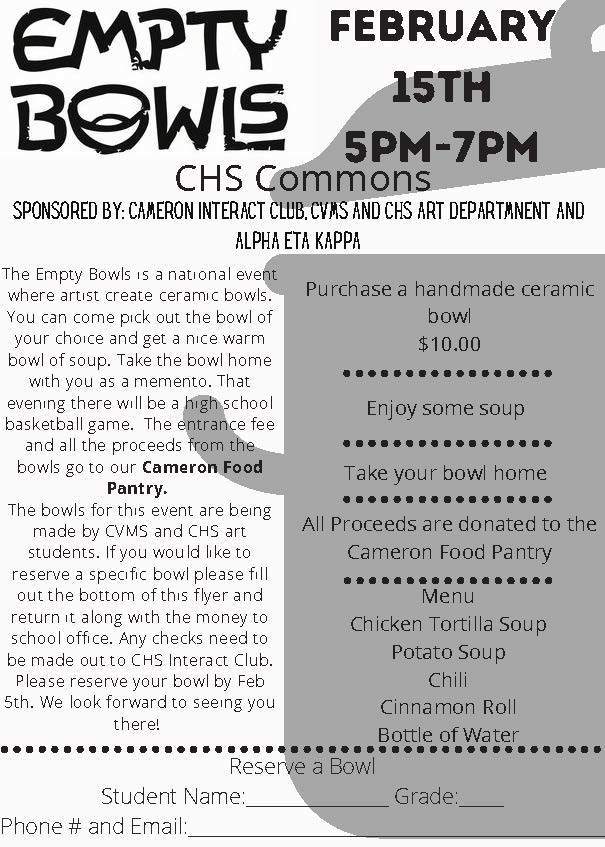 Show the LOVE with the Cameron FFA. Valentine's Day Candy Bouquets are now for sale. If you are interested see the attached flyer.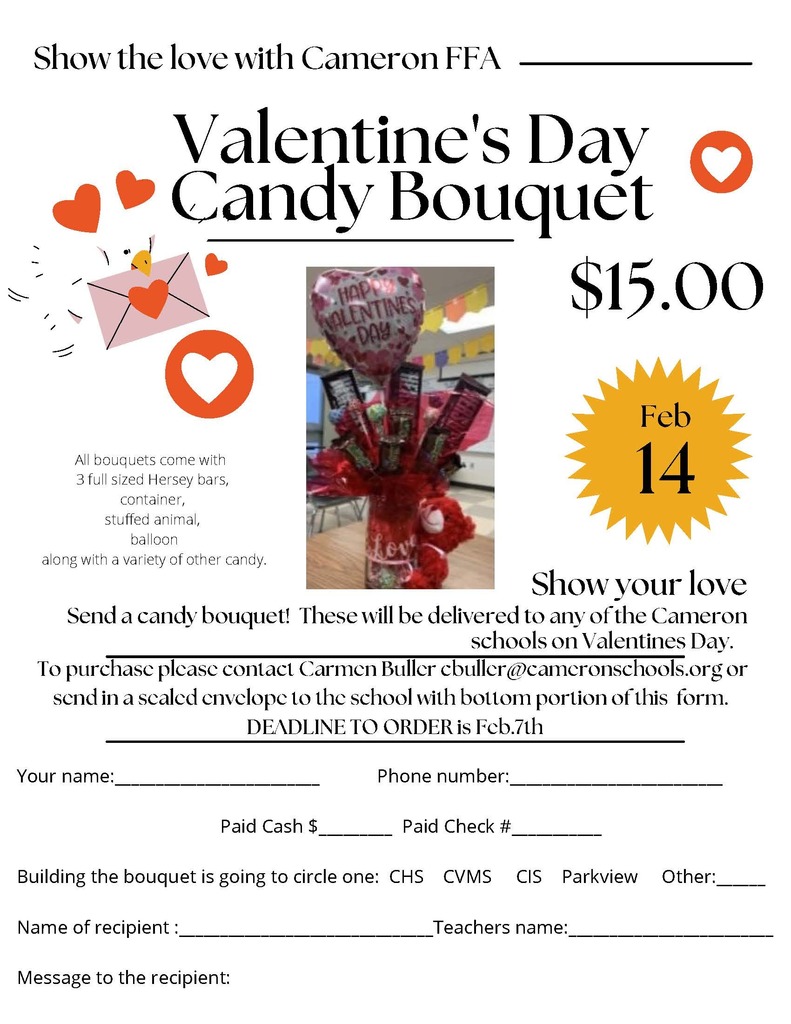 Our CHS language arts teachers are sharpening their skills by diving into "The Science of Reading" to better support our students. Thank you Emily and Julie from the KCRPDC for leading us through this meaningful work!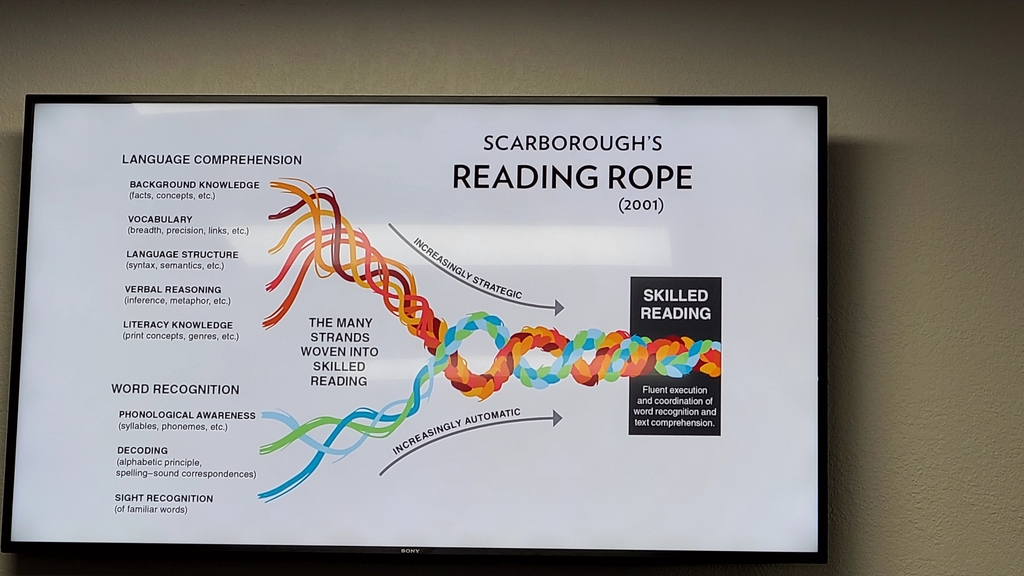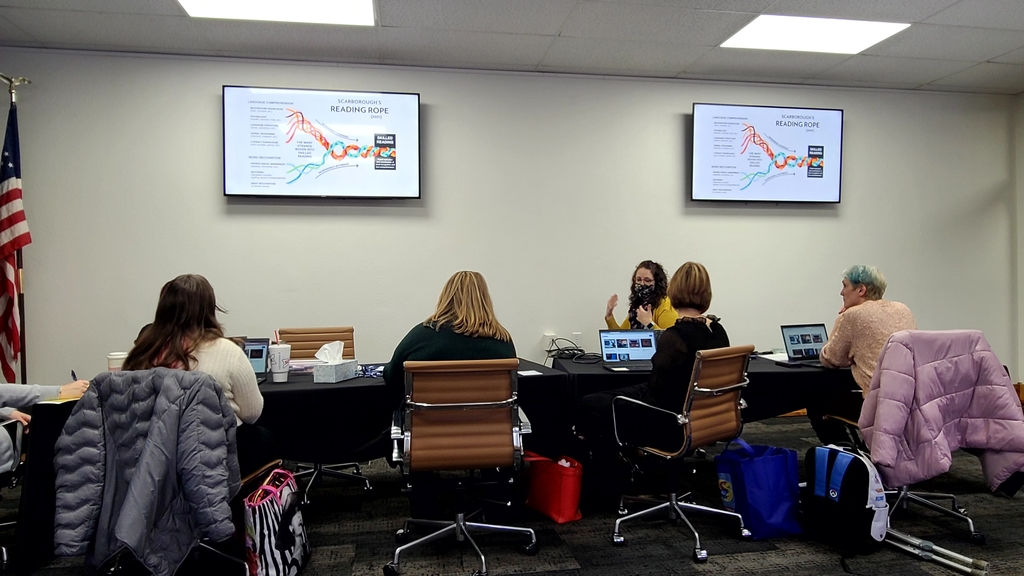 Weekly Update! #DragonProud #DragonsRISE

A huge shoutout to our NHS members for thanking and recognizing our bus drivers and teachers with hot coffee yesterday morning. #DragonProud #DragonsRISE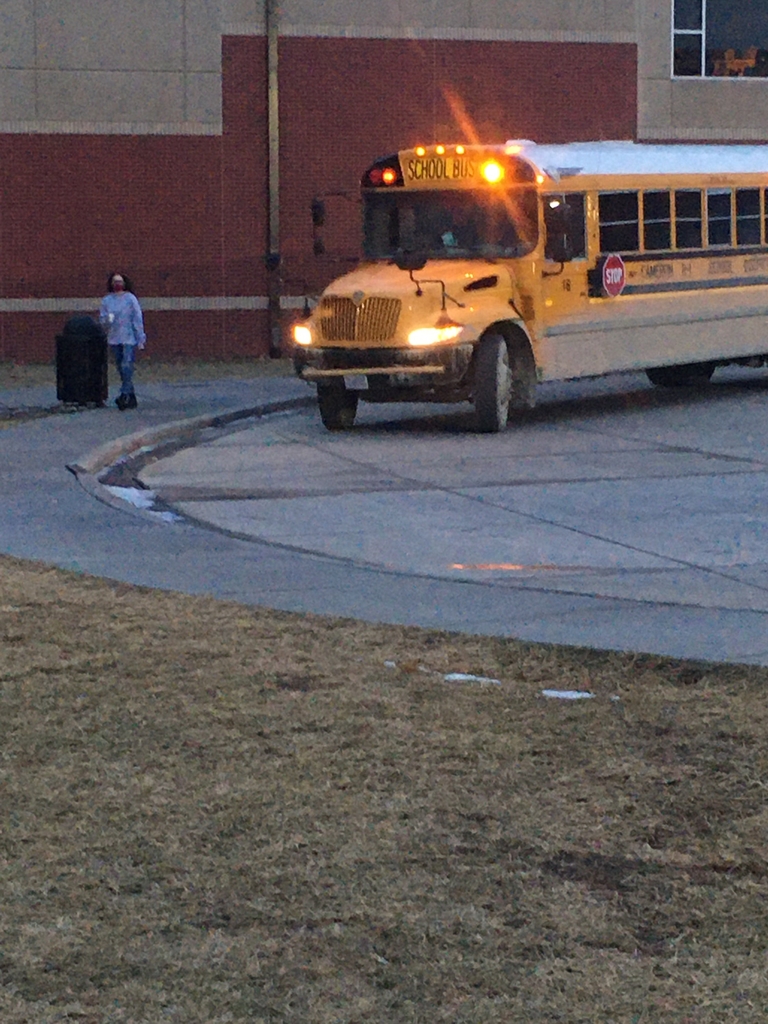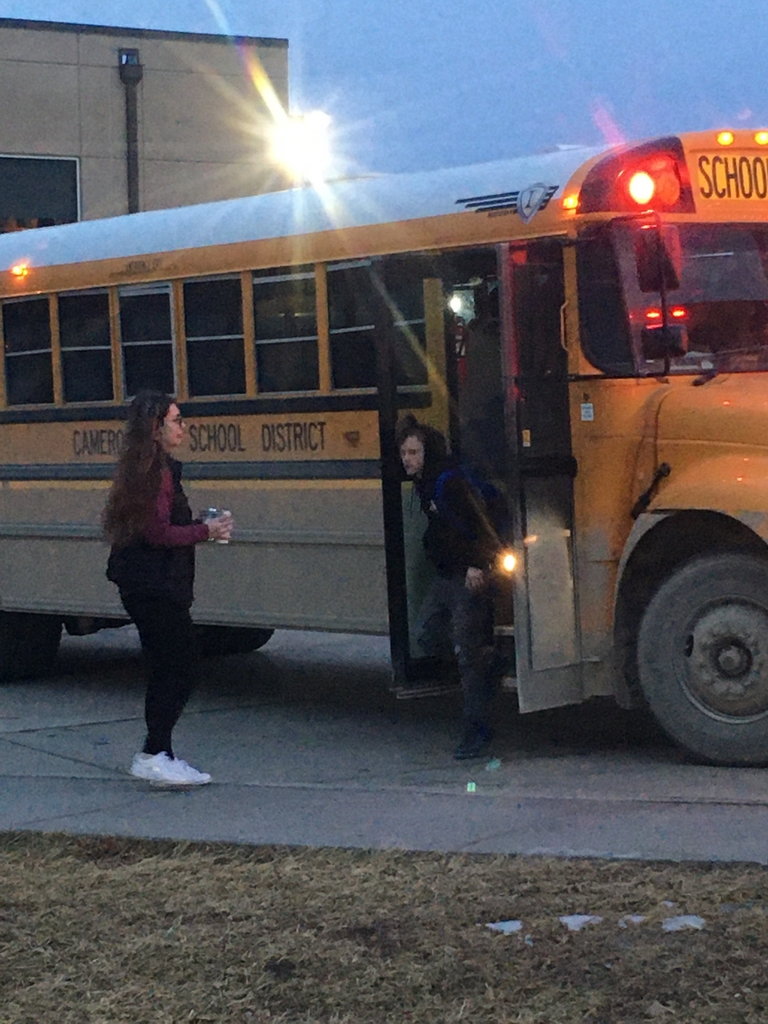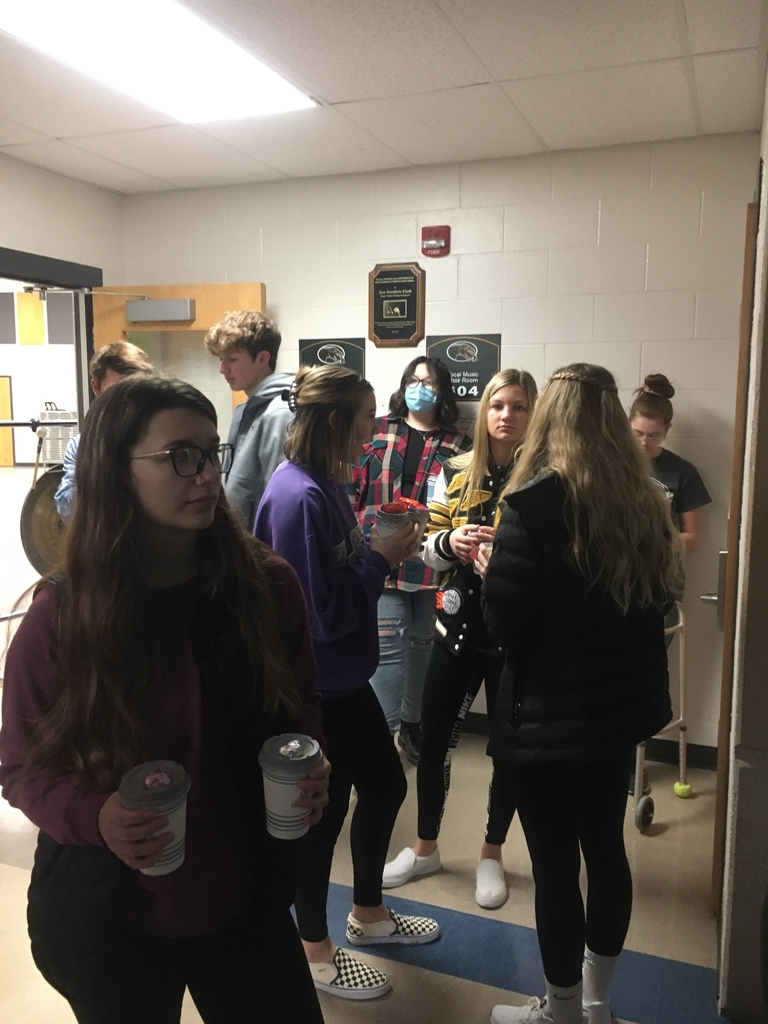 Our CHS FCCLA hosted their 2nd Annual Christmas Decorating Contest. To enter the contest, participants had to donate 5 canned goods. We had 11 contest participants and others who donated. 142.5 lbs of food was donated to the Cameron Food Pantry. Michelle Lodder was the winner of our contest! #DragonProud #DragonsRISE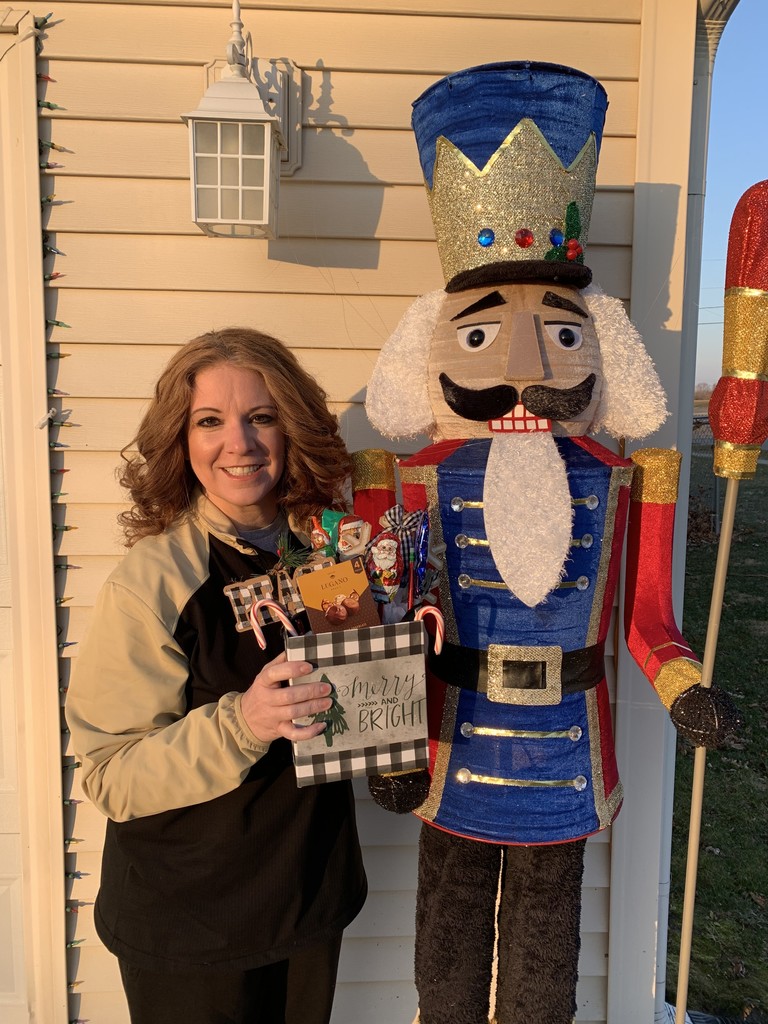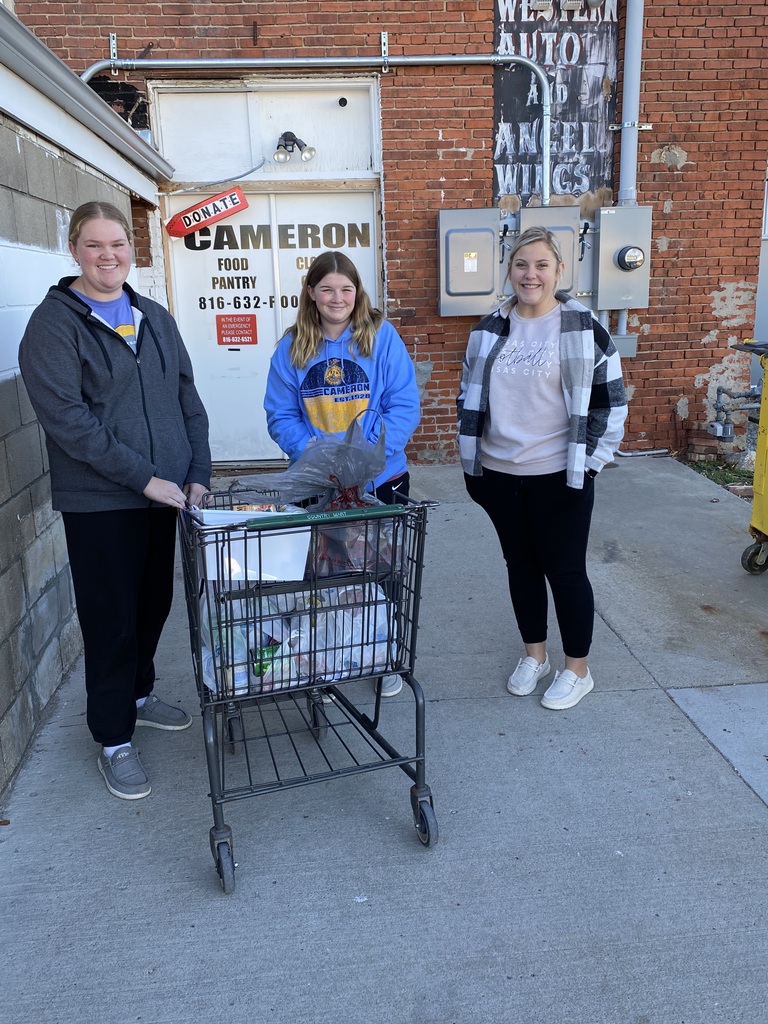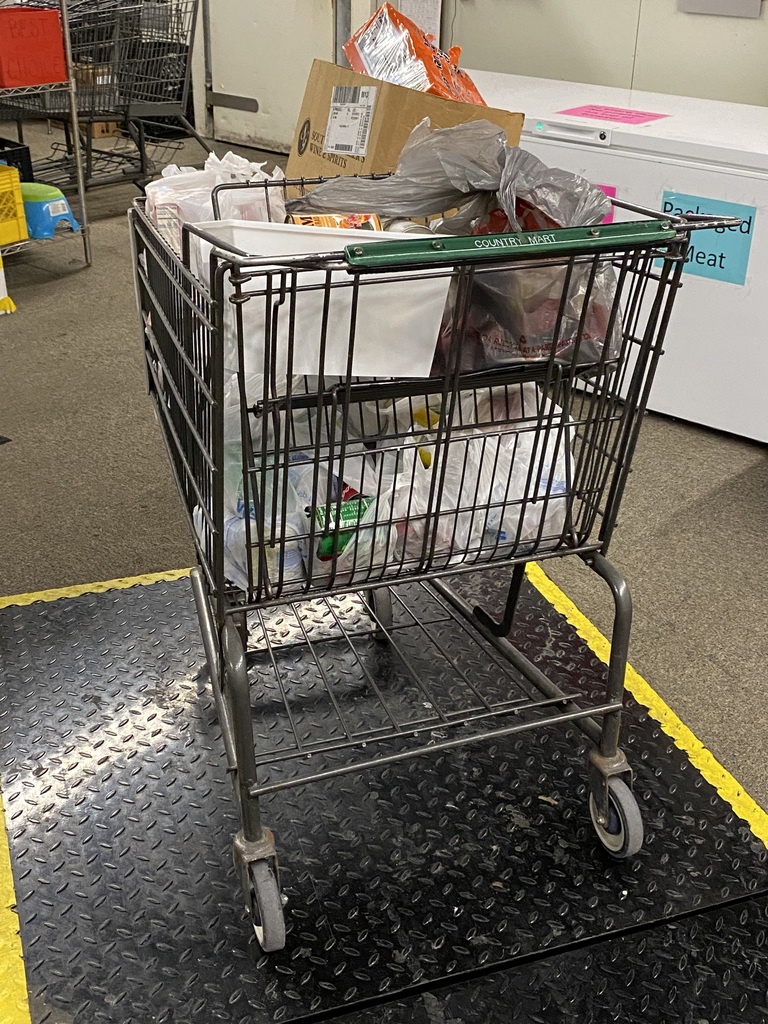 Congratulations to Bailey Bennett and her family for her decision to serve in the Missouri Army National Guard! We're proud of you and your choice to serve our country! #DragonProud #DragonsRISE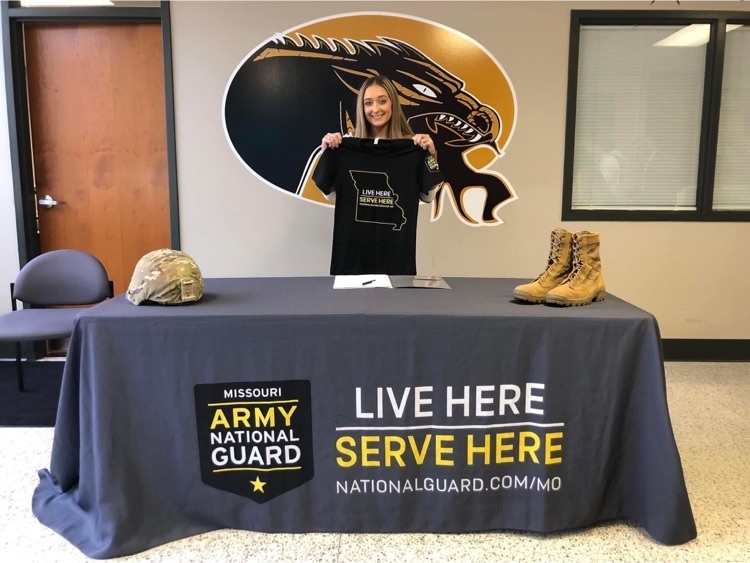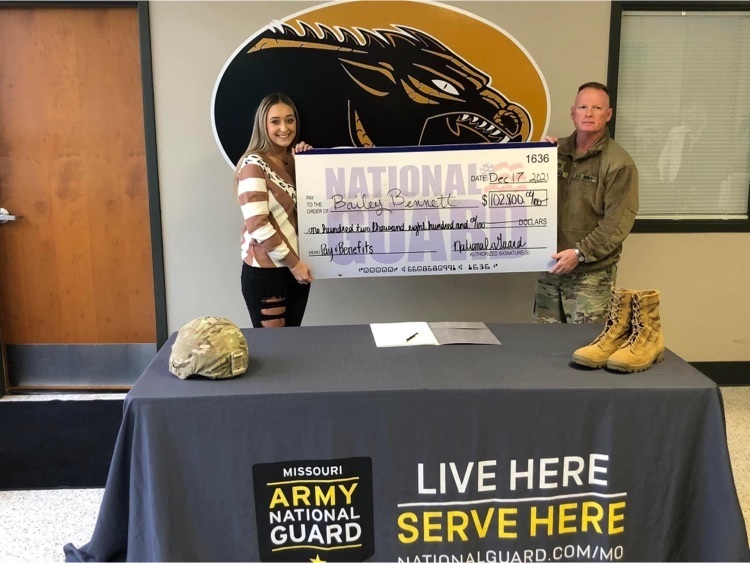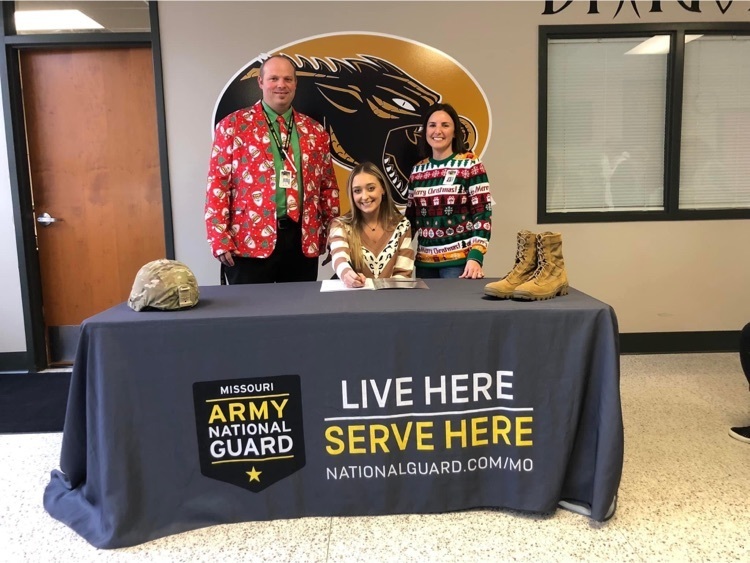 Our CHS students sounded great at Sweets, Sing and Be Merry tonight! You always amaze me with how awesome you sound! #DragonProud#DragonsRISE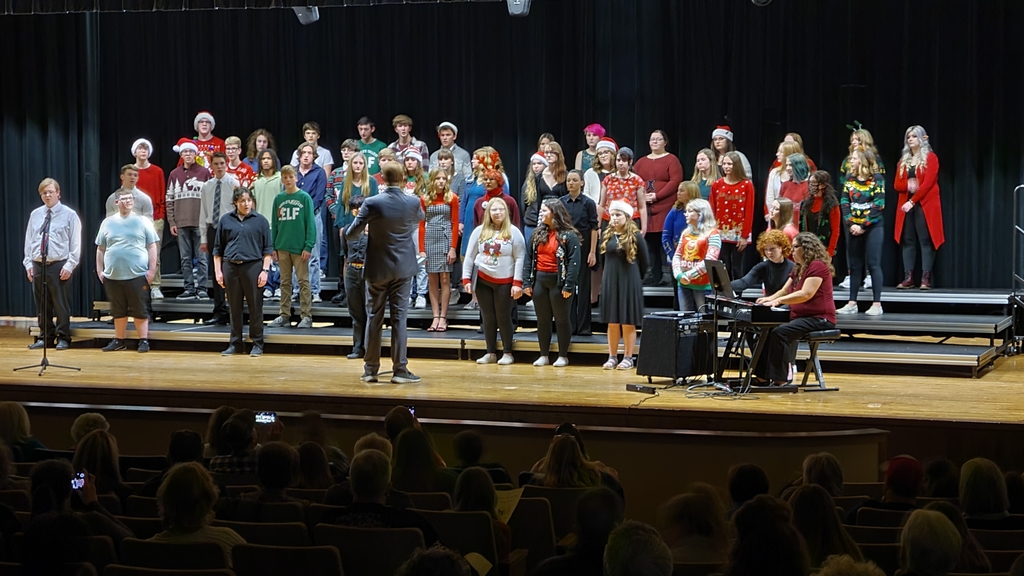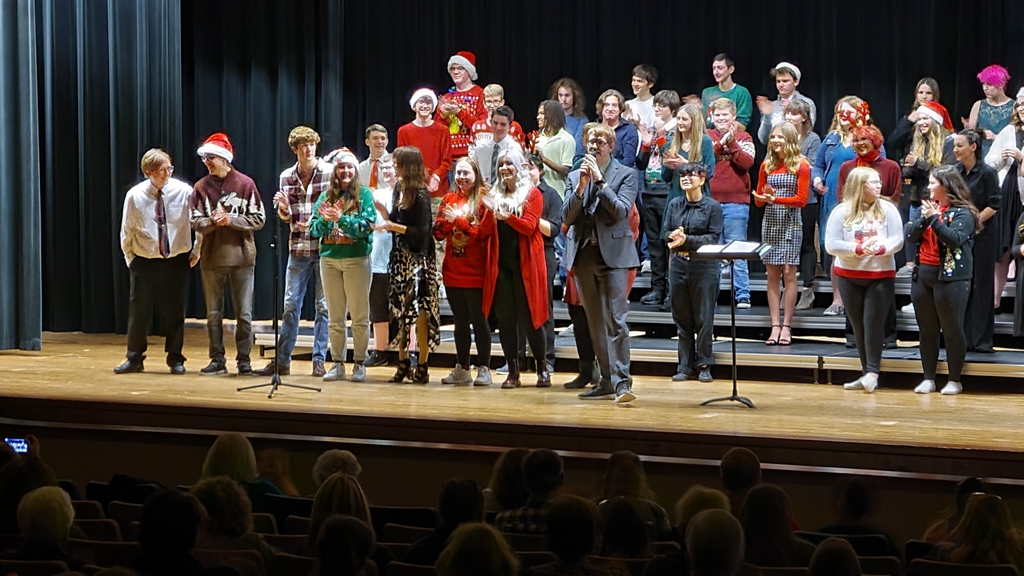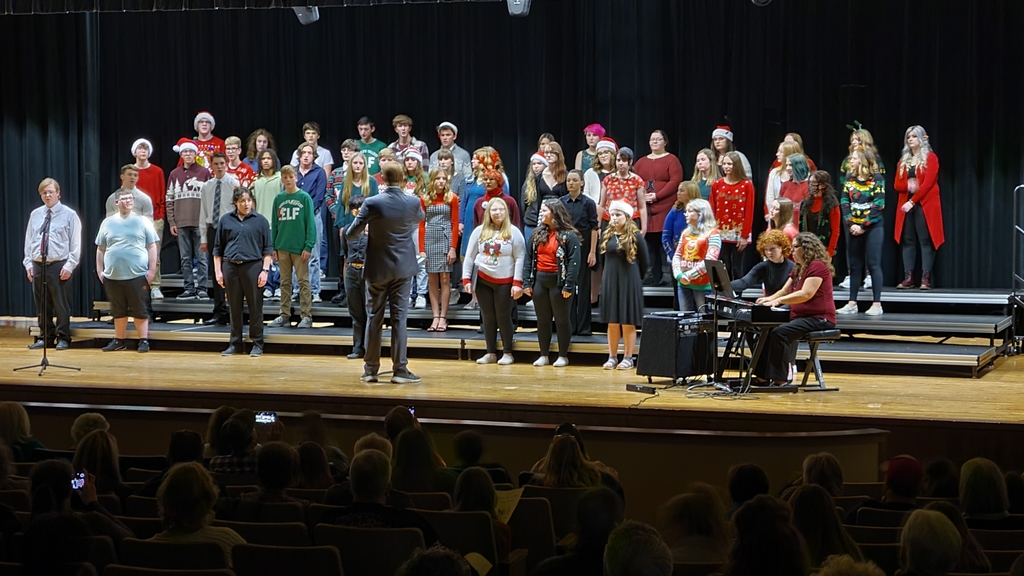 NHS is sponsoring STUDY WITH A BUDDY tonight in the CHS library from 6-8pm! Students can come get extra help in classes or study for semester exams! Teachers will be there to help too! FREE for any CHS student!

Great start to this weekend's tournament at Lee's Summit North! Keep it up boys! #DragonProud #DragonsRISE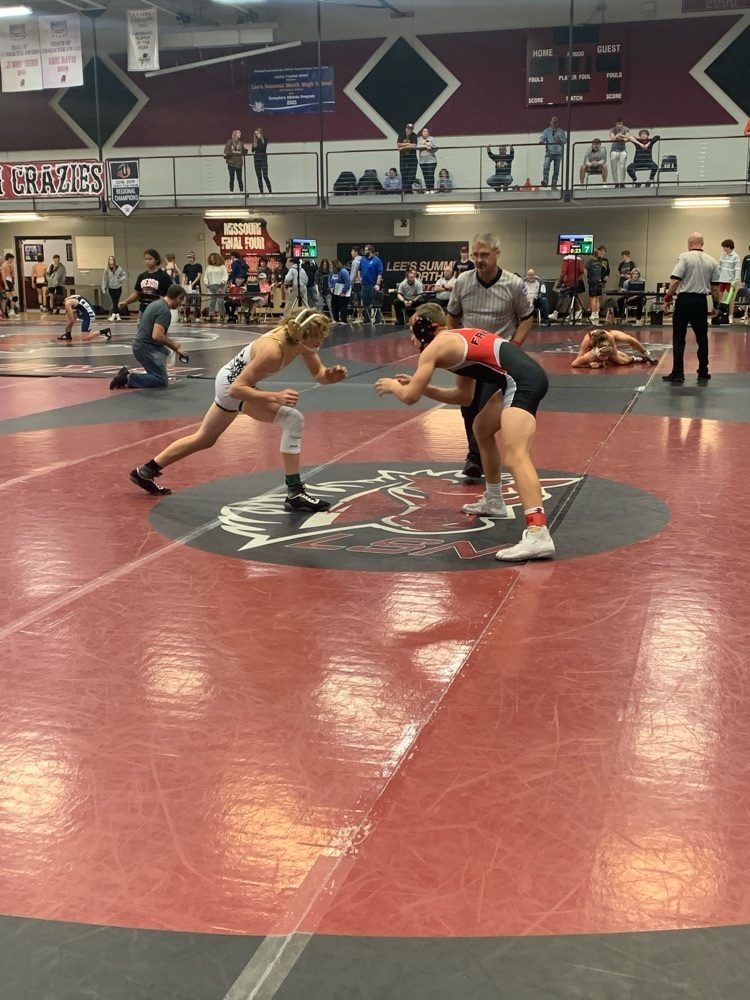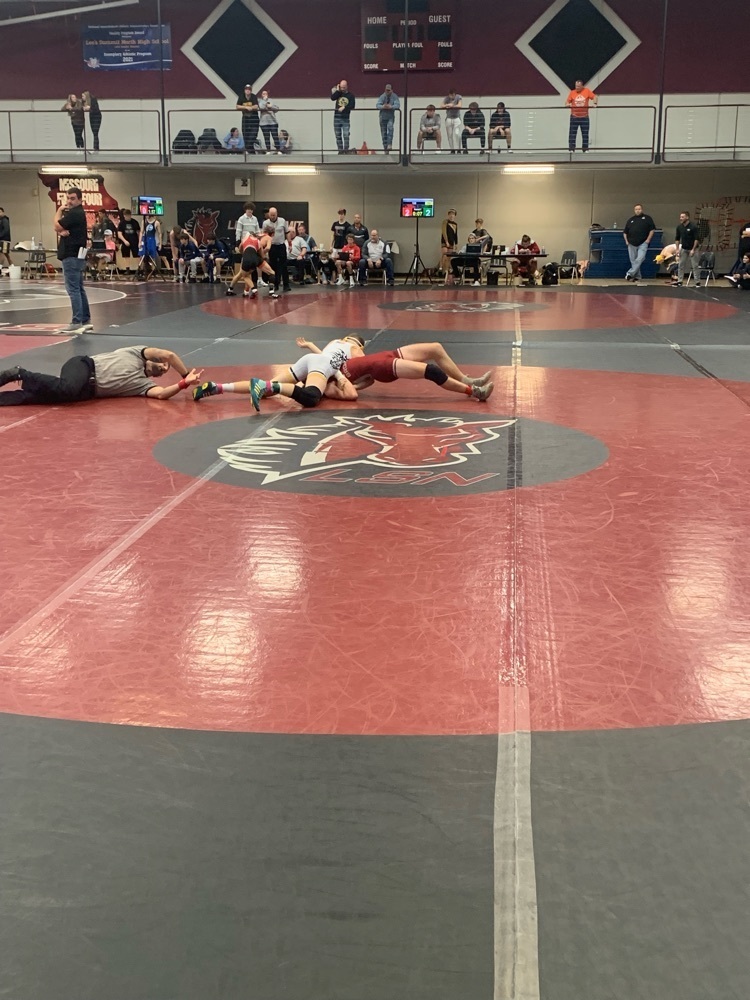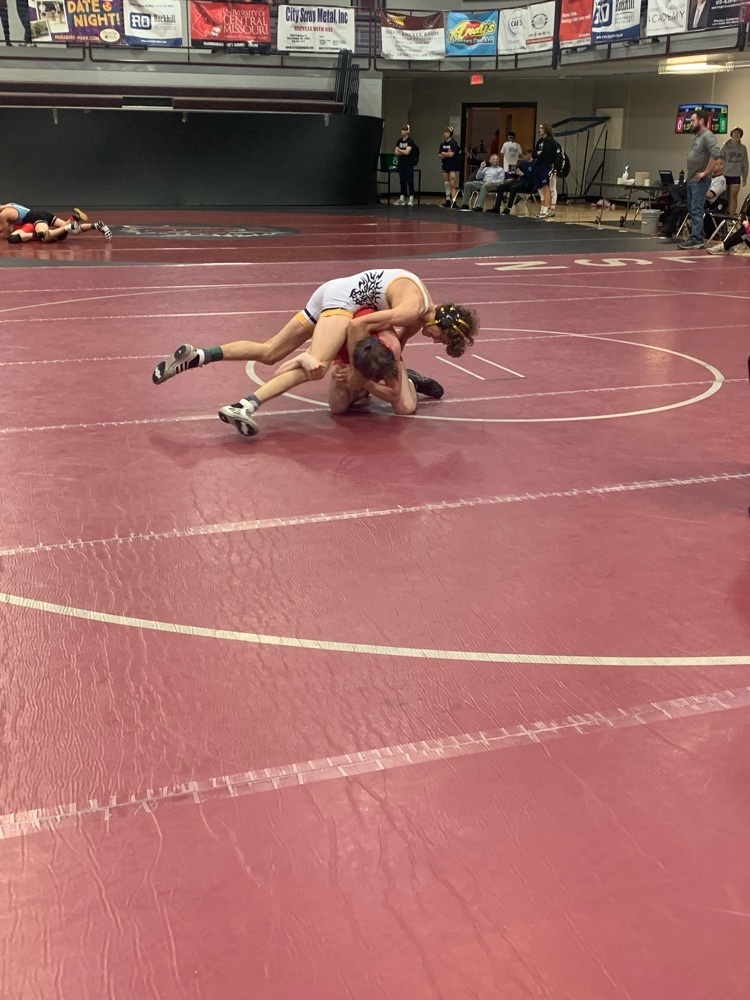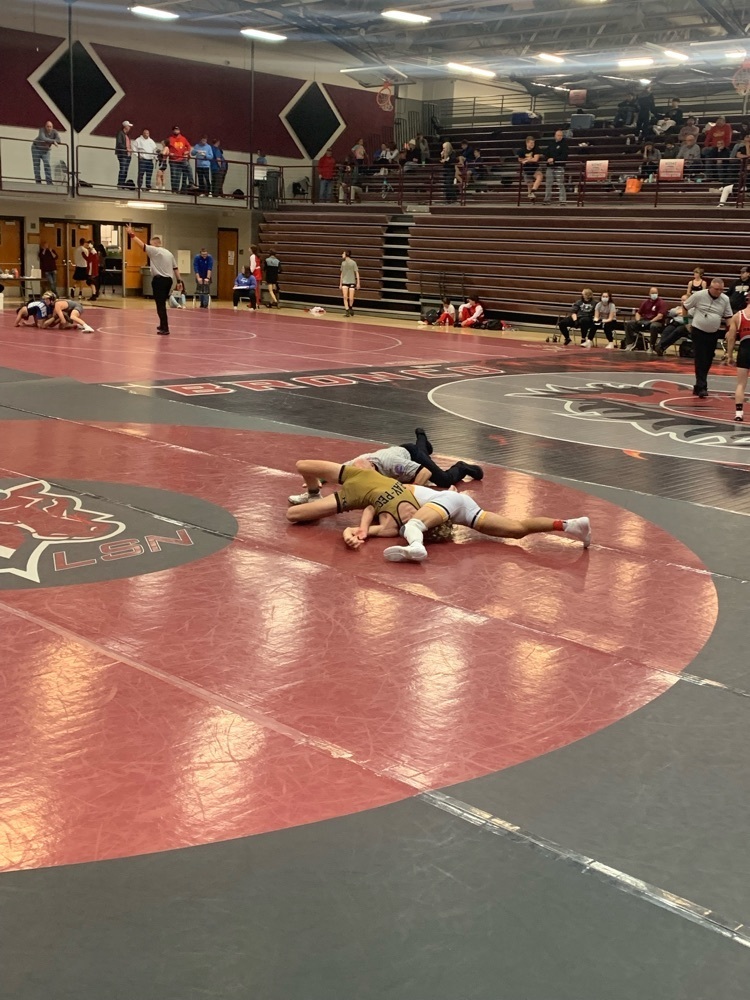 A gritty win by our guys tonight against Oak Grove in the Husker Classic in Higginsville. Keep working hard and playing the game the right way. Proud the way you competed. #DragonProud #DragonsRISE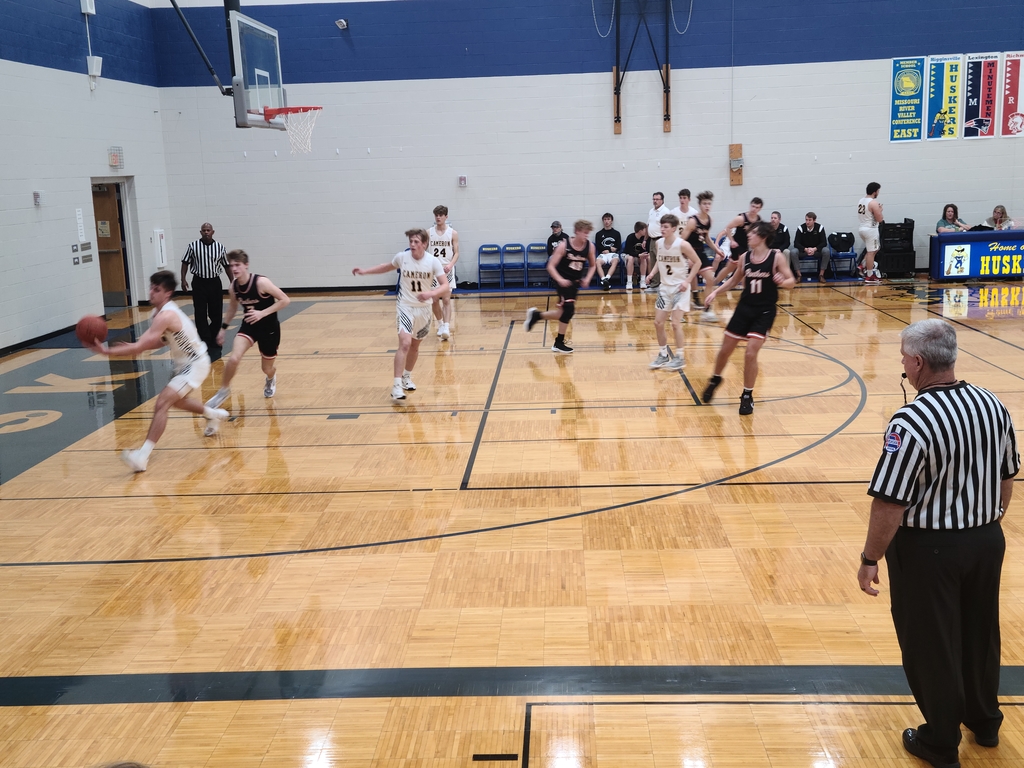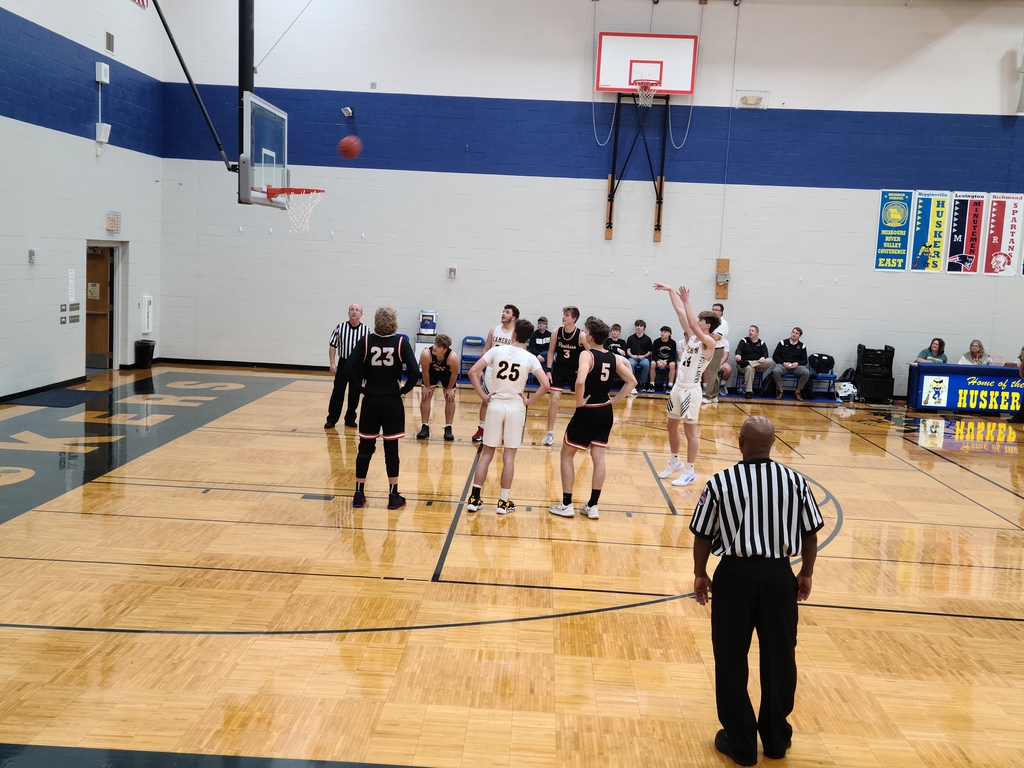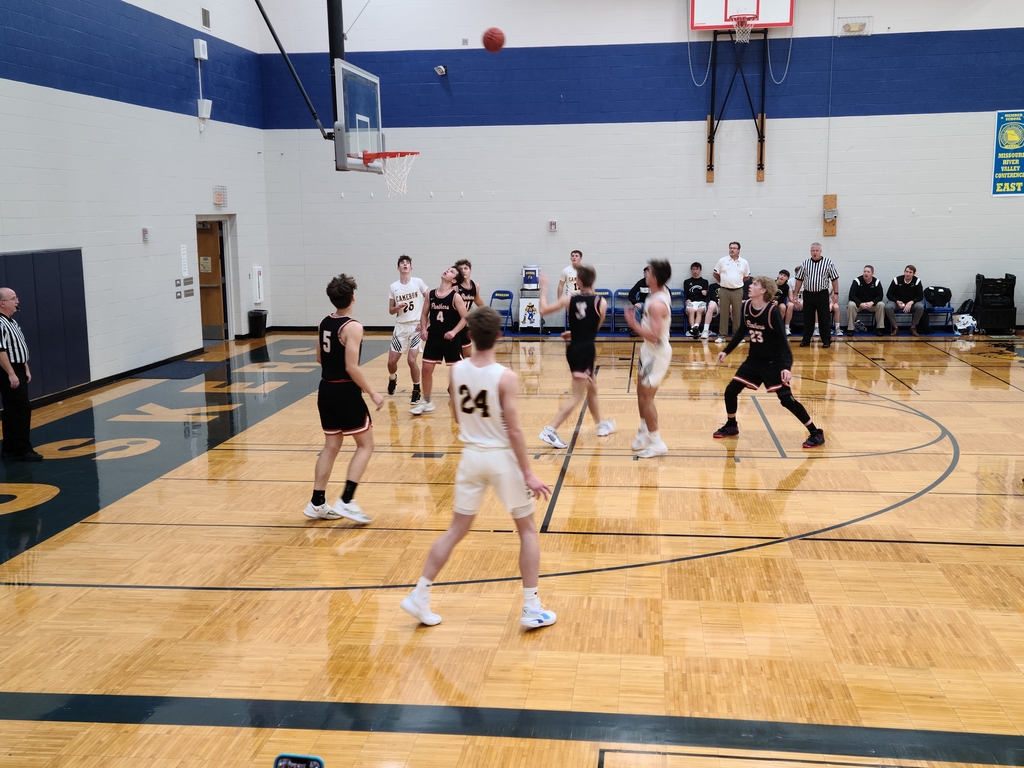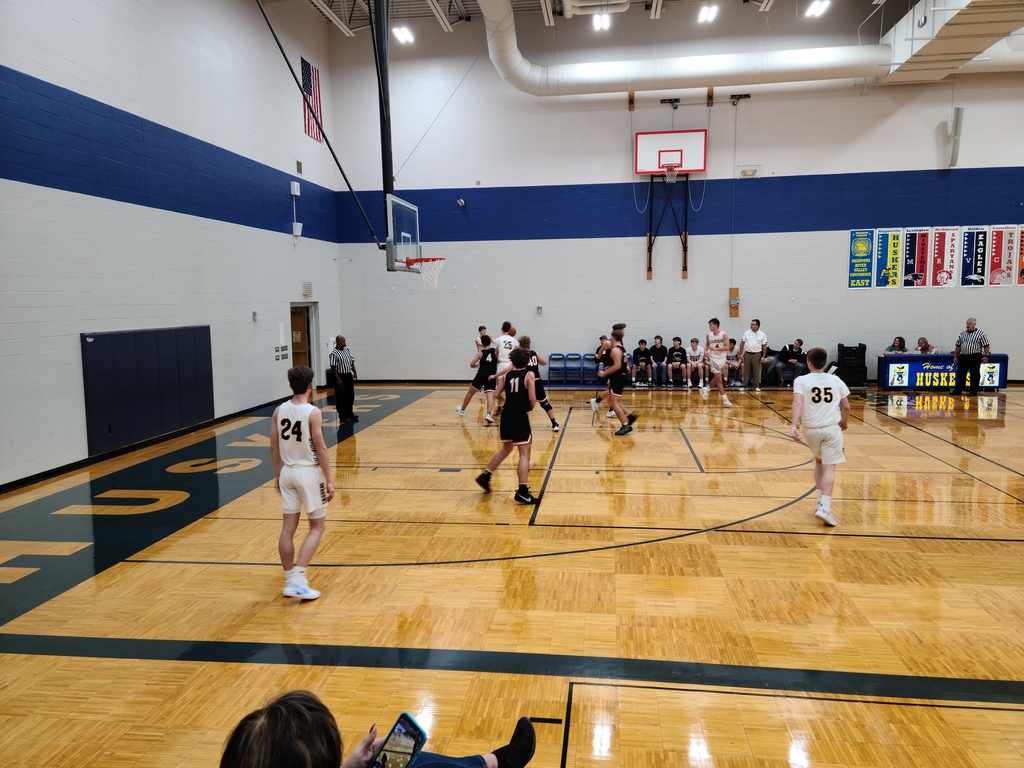 Great job to our boys and girls wrestling teams for going undefeated in our Quad tournament this evening! Keep up the good work! #DragonProud #DragonsRISE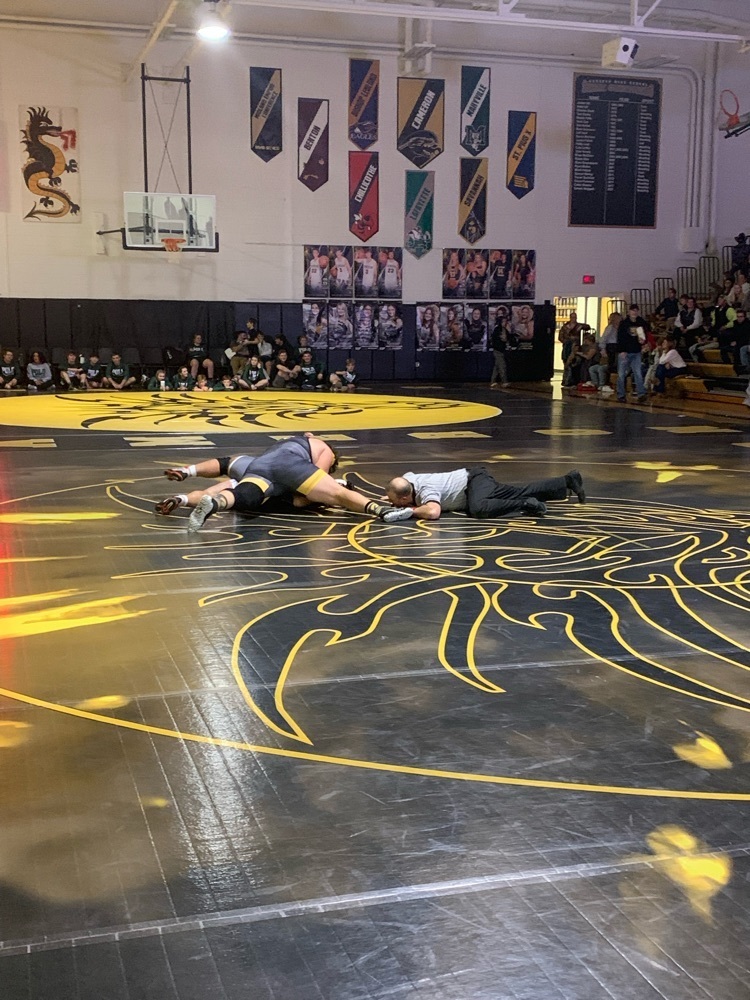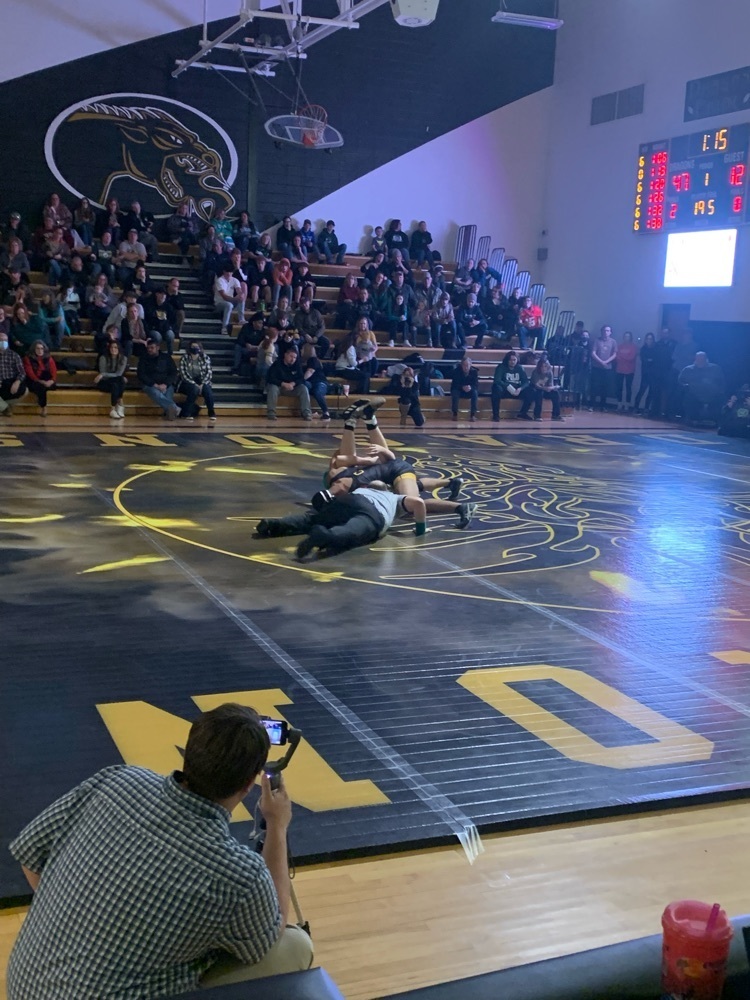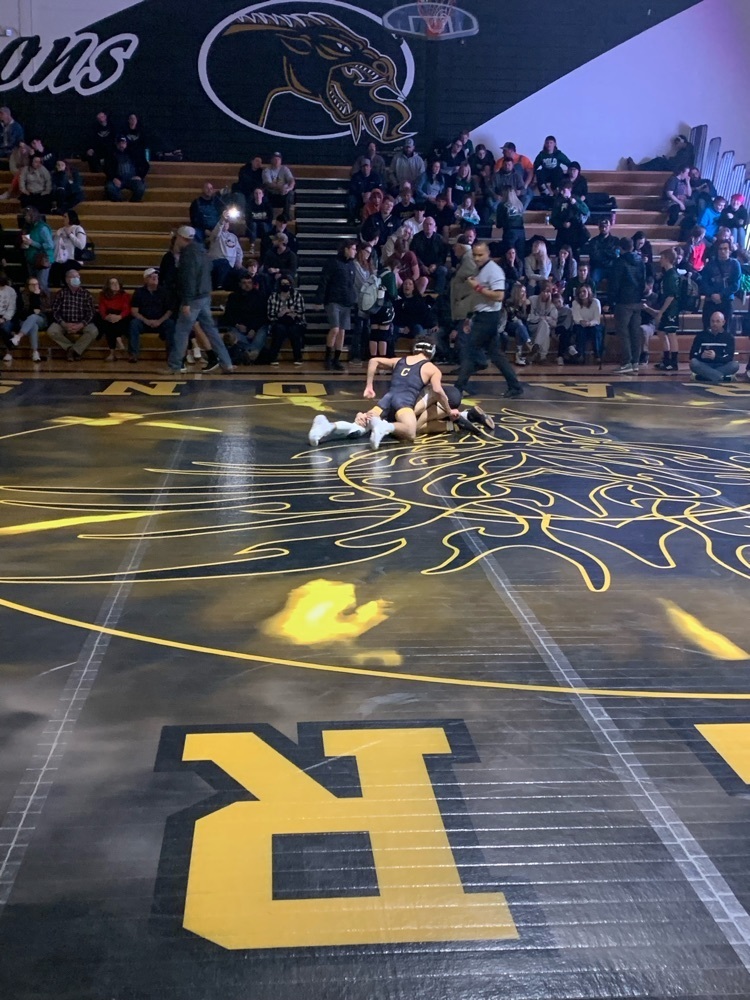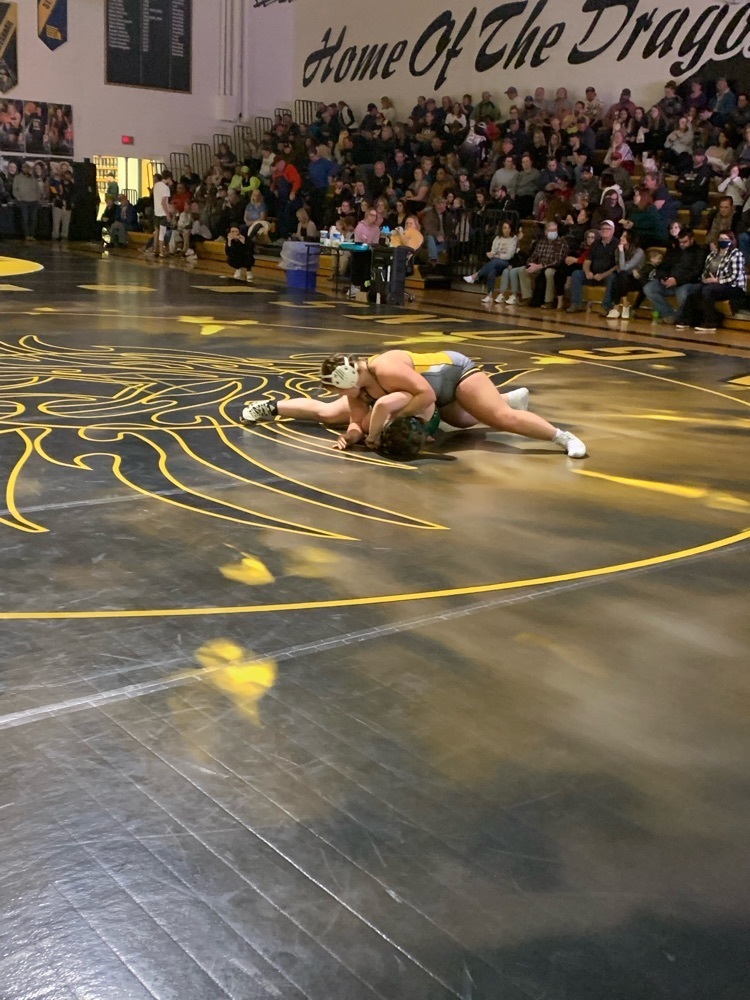 Congratulations to the Lady Dragons basketball team for their victory over Lexington in the first round of the Husker Classic in Higginsville. Nice job ladies! #DragonProud #DragonsRISE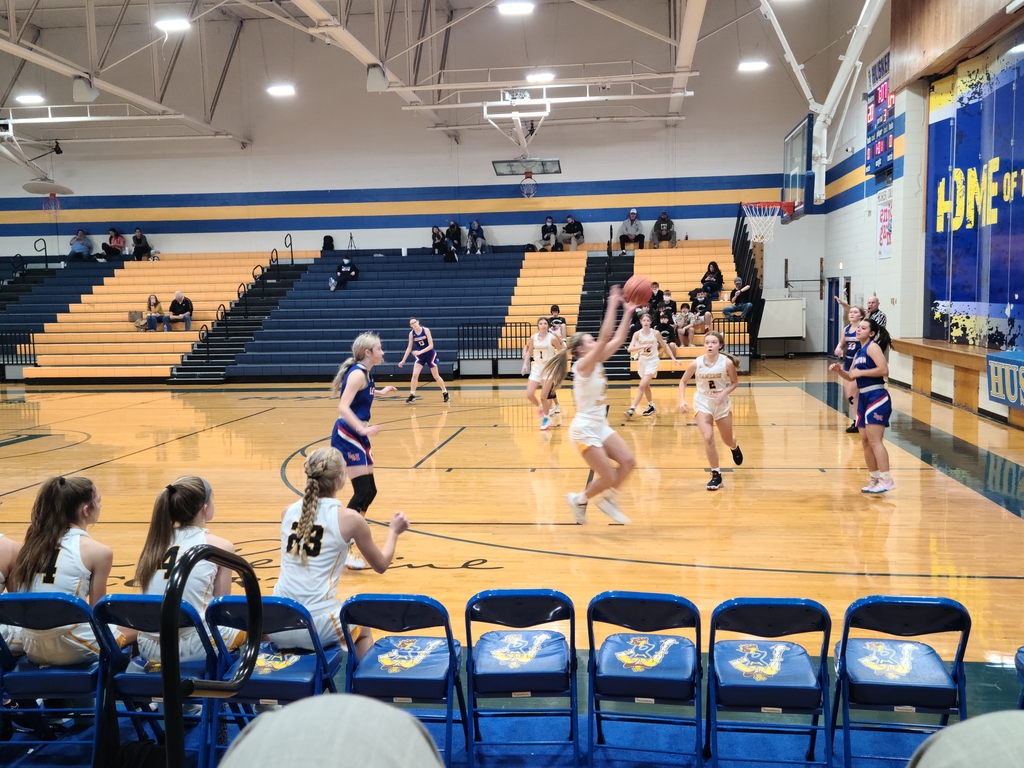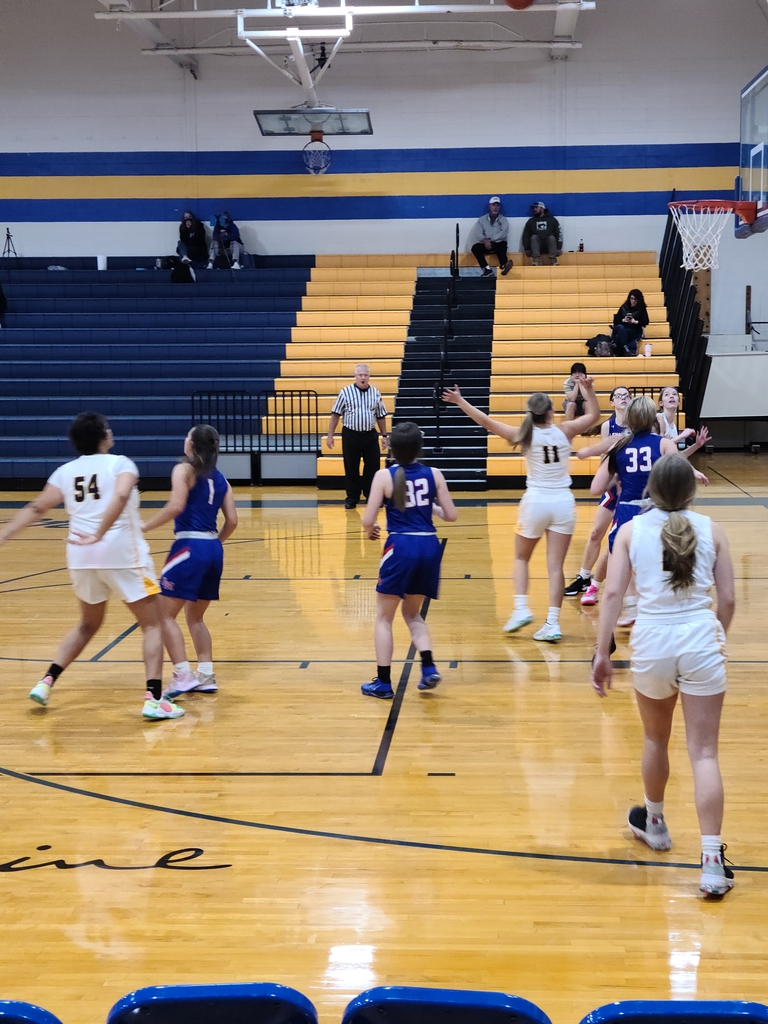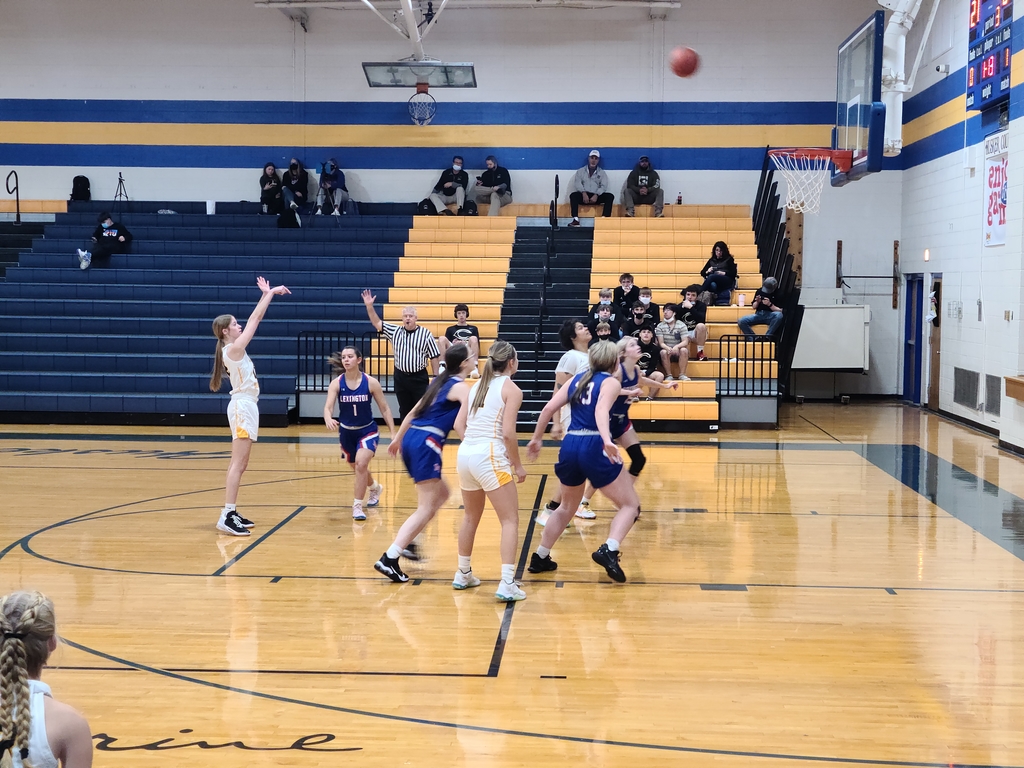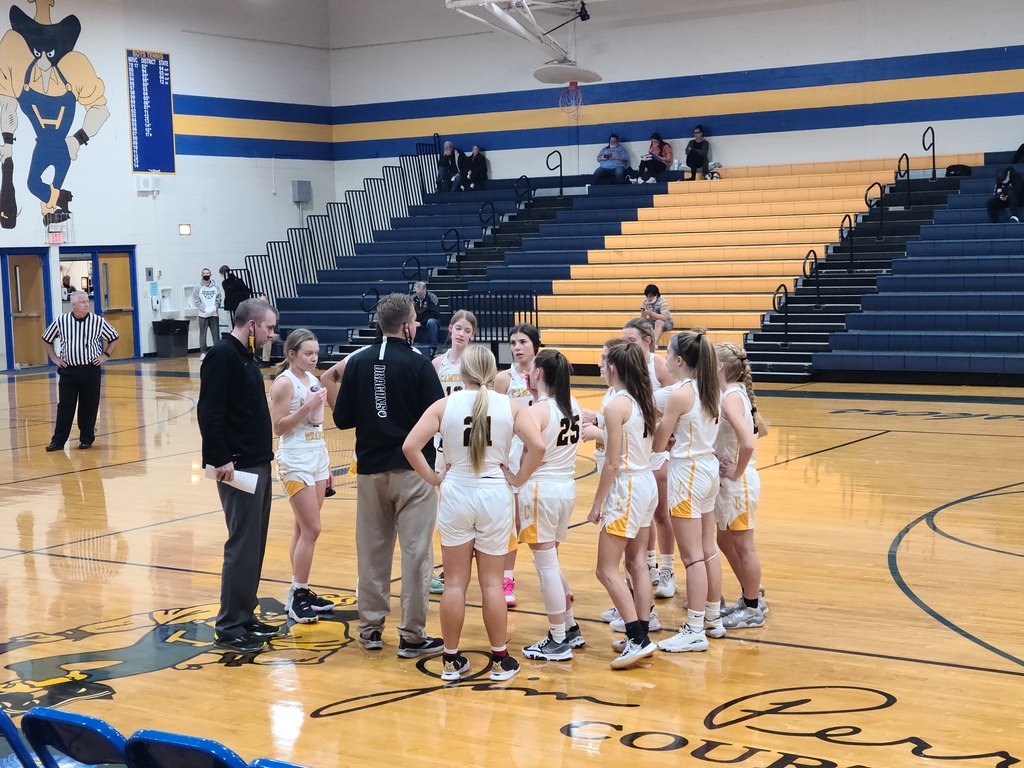 Our Interact Club members adopted the employees of clinco and gifted a stocking full of treats for each of them last week! Great job and thank you for representing CHS so well! #DragonProud #DragonsRISE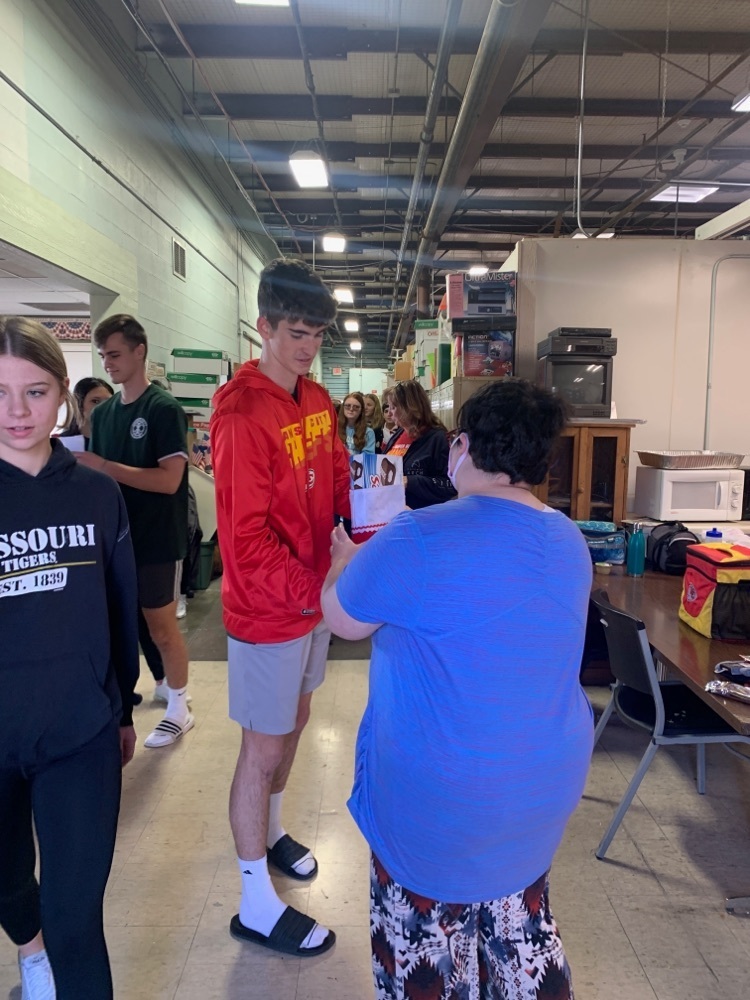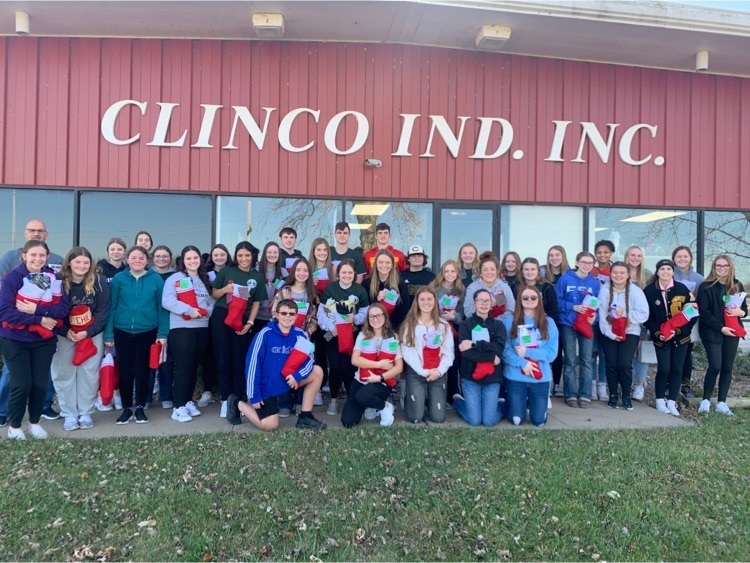 Weekly Update! #DragonProud #DragonsRISE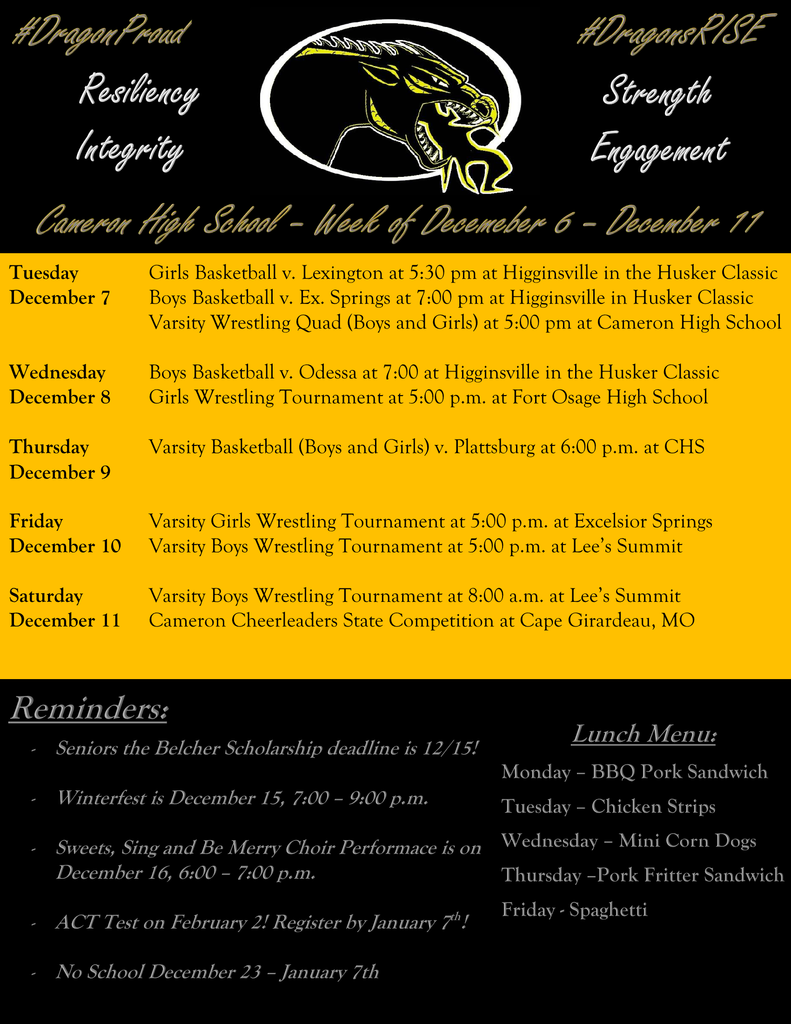 Congratulations to our Dragon Wrestling Team! They took first place in the Park Hill Tournament, they defeated Excelsior Springs, Rockhurst, Oak Park, Park Hill, and Park Hill South! #DragonProud #DragonsRISE