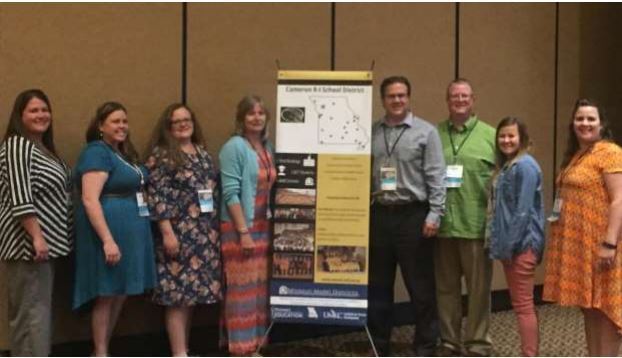 Cameron R-I School District selected as a part of the Missouri Model School District Program
Cameron R-1 Schools
Friday, August 10, 2018
The Cameron R-I School District was recently selected by the Missouri Department of Elementary
and Secondary Education (DESE) to play a part in the Missouri Model District Program (MMD).
MMD is an opportunity offered to selected districts in an effort to advance and sustain effective
educational practices in the State of Missouri. Selected districts represent all regions of Missouri.
The districts vary in size, and represent diverse demographics. Mound City R-II and Linn County
R-I, along with Cameron R-I, make-up the three northern Missouri school districts that were
selected by DESE to be a part of this endeavor.
MMD was launched during the MMD Summit this May and will formally begin during the 2017-
2018 school year. Over the next three years Missouri Model Districts will inform DESE's process,
resources, and expectation while supporting a statewide effective education for all students. MMD
is a district-level approach with the goal of integrating effective academic and behavioral practices
into a specific framework for achieving exceptional student outcomes that maybe used statewide.